Tasty's Ashley McCollum: Big video view counts aren't everything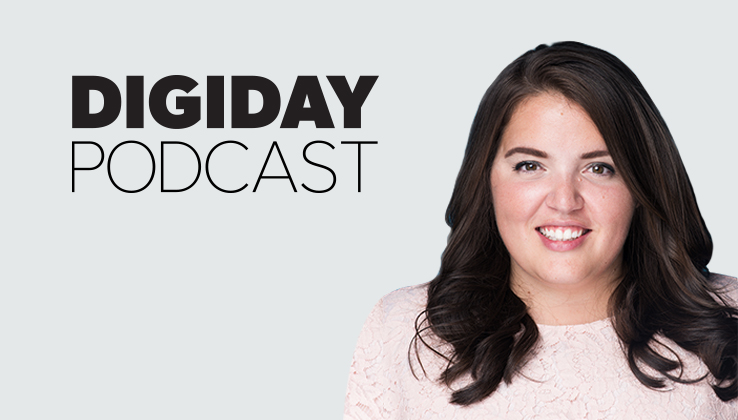 Subscribe: iTunes | Stitcher | RSS
BuzzFeed food brand Tasty has reached 1.8 billion views  monthly on its Facebook videos, but it's looking increasingly beyond views to driving behavior.
Tasty is looking to drive real-world action. Besides making food videos for social feeds, the brand is also selling merchandise like customized cookbooks. The Tasty cookbook, released last November, sold 150,000 copies last year. According to Tasty research, half its users make recipes featured at home and two thirds have done so at least once.
"We're now building the Tasty business around this insight," Tasty general manager Ashley McCollum said on this week's episode of the Digiday Podcast.
Case study in point: The Tasty personalized cookbook, which BuzzFeed sold for $40 and moved 150,000 in the last quarter of 2016 alone. The experience told Tasty execs to think like Disney beyond reach to sell ads.
"They monetize the heck out of [a franchise]," she said. "It's not just ads. They put it in a theme park. Why is it so insane that a digital entity that has such big reach does the same thing?"
Below are highlights, lightly edited for clarity, from the podcast.
Tasty is going to TV
"Ninety percent of the food media before Tasty was shot in a big, fancy kitchen. You watch it passively on your couch. It's someone you aspire to be like. Food media was not about you; it was about what you aspire to be. So, our point of view on food is about the food you'd be able to make. The biggest challenge with making a Tasty linear show is not about deals and execution, but to rethink the traditional cooking, walk-and-talk format. We won't take our name and slap it on a show that doesn't feel like something we'd do."
Facebook is still the center of the Tasty universe
"Facebook is the beating heart of Tasty, and it is the core of what we do. We were built on Facebook. We've done amazingly well there, and we work really closely with them. It's largely how people experience Tasty now, and I think that's OK. I know the value we provide to users on Facebook."
The Tasty app serves as the bottom of the funnel
"The Tasty app plays the role of the bottom of funnel and deeper user experience. It's made for cooking and shopping. It's different from Facebook. We post a video on Saturday morning, and within hours, people upload [videos] saying, 'I just made this.' We knew people were doing this stuff, but we were not capturing any of that. We were only in the inspiration phase. With the app, we're in their kitchen. It's not going to be Facebook; it's not the platform that will do it for us. The web cooking experience really stinks. Our tech team is able to figure out how to modernize the recipe format to actually help you cook, and we'll be integrating commerce into the app."