Bustle's Bryan Goldberg on digital media in 2018: 'Consolidation has to happen'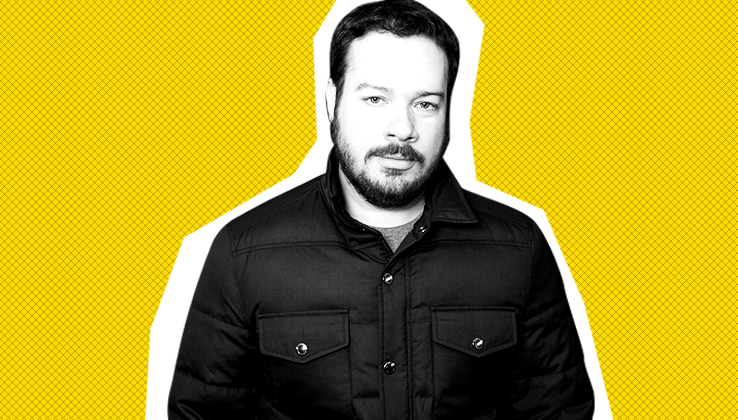 Subscribe: iTunes | Google Play | Stitcher | RSS
There are many blaming digital media woes on ill-thought pivots to video and an addition to venture capital. Nonsense, according to Bustle Digital Group CEO Bryan Goldberg. The fundamental issue is there are too many digital publishers competing for what's left over from Google and Facebook.
"Consolidation has to happen right now. We don't have a revenue problem. BuzzFeed, Vox, Refinery29 are putting up huge revenue numbers. They're the among the best revenue performers in the portfolios of investors," said Goldberg on this week's Digiday Podcast. "If they [investors] want to see profits, then we need to consolidate costs."
Goldberg discusses consolidation, investing in digital media businesses, the duopoly and more in the episode. Highlights appear below, edited for clarity.
Consolidation is the answer
"There's a lot of back-office, fixed costs, office space. You could be consolidating offices. We don't need to have our own lawyers. We pay a lot of legal fees. Part of our huge success with [buying] Elite Daily was we consolidated a lot of costs — more than we thought we could. It turned what was a financially struggling media brand into one that's going to be very profitable for us next year."
Expectations need to be adjusted
"Digital media is a really good business, but it's not the type of business where you inject $500 million of capital into [it] as though it were 2012-era Groupon on 2016-era Blue Apron. I don't think digital media is suited for this sort of five times annual growth that you saw in Airbnb or Uber or Lyft."
Costs have to be cut
"It's important to not be burning cash right now. We've seen people sell at prices that they might be disappointed with. You have to demonstrate that you can grow revenue while keeping your costs rational. Investors and acquirers are going to be looking for profits or a very clear path to profitability. You should not be burning $30 million on a path to hypergrowth because that is not where the market is right now."
TV dollars will shift (at some point)
"TV dollars will be vulnerable in three or four more years. These things don't happen as fast you like. Video is important to our company. We are not going to have half our company be video people because I don't think the opportunity is there yet. In four years, it could look very different. We were 5 percent video heads last year, probably 10 percent this year, and maybe next year it increases a little bit."
Brand safety is an issue for the duopoly
"We are seeing the duopoly, especially YouTube, really stumbling around brand advertising and being a safe place for brands. It's a Silicon Valley mindset that was created to support direct-response and performance advertising. It is completely TBD how Facebook and Google are going to thrive in brand advertising now that they're proven to be incredibly strong solutions for performance advertising. People need to consolidate. There is a window now as the YouTubes stumble and Facebook meddles with Congress for quality publishers to band together and create an alternative to the duopoly."