'Play to the strengths of each platform': Inside Diageo's voice ads strategy
January 14, 2019 • 4 min read
•
•
It's too early for Diageo marketers to get sucked in by the hype around voice, but that hasn't stopped some of them testing its potential. While other advertisers are investing in sonic identities and voice teams, the drinks manufacturer is taking a more measured approach to one of the industry's biggest buzzwords.
Here's a rundown of four ways Diageo is preparing for voice ads.
Rethinking calls to actions
When Diageo ran ads last October that encouraged people in the U.K. to ask their smart speaker to send them a free sample bottle of Bailey's Almande, it wasn't sure many would do it. People had to download an app first that then interacted with a voice assistant, a cumbersome process Diageo's head of digital innovation Benjamin Lickfett felt would discourage usage. But it didn't, and within the first week, more than 6,000 sample requests were received. While much of that demand was likely goosed by the offer of a free sample, it showed that listeners are willing to use their smart speakers if they feel they're getting some sort of value exchange. It could lead to Diageo's future ads featuring a smart speaker alongside the phrase people can use to instruct the voice assistant to purchase the branded goods in the ad, for example. That's something Amazon has tried to encourage advertisers to do in order to try and drive more purchases through its own Alexa assistant, reported Recode.
Smartphone voice assistants could beat smart speakers
The battle to dominate voice assistants could come down to who has the smartest device in pockets, not in homes. That's because when searching for a gift, visual stimuli like an illustration alongside a cocktail recipe or a list of whiskeys, often complement certain search queries better than if they were just answered via voice, said Lickfett. That was a trend the drinks brand saw with various tests last year and was partly why the advertiser brought its virtual bar to Amazon's smart speaker with a screen — the Echo Show — at the end of 2017. Lickfett and his team are now more mindful of how a voice strategy for smartphones could increase search visibility and subsequently traffic for the brewer. Early attempts to understand the interplay between the two mediums have led Lickfett to predict that branded-voice interactions will be more focused on transactional moments whereas combined voice and visual ads would allow for more dynamic brand-focused efforts.
Walled gardens in voice are inevitable
Amazon, Google, Apple and Facebook are vying over dominance of the smart home, and advertisers are caught in the middle. Keeping up with the technical nuances of each platform is a challenge Diageo coped with by using external specialists. Diageo sought specialist developers and UX designers who could respond easily to sudden platform feature changes, like when Amazon gave developers a way to generate revenue from their voice applications on Alexa-powered devices last spring.
"We can't predict which platform is going to be the biggest in voice nor can we say if the hardware market will stay so fragmented around the different ecosystems, so we will play to the strengths of each one," said Lickfett. "We find that with Amazon, with its intuitive integration into its marketplace, there's a clearer commerce opportunity there, whereas with the Google [voice product,] there's a broader entry point where you can literally ask it anything."
Brand voice takes on a literal dimension
While sponsored searches and commerce services could become key ways to profit from the spread of voice assistants, the tech also has implications on how a brand like Smirnoff or Johnnie Walker sounds to people, said Lickfett.
"We don't want to go down a hole of trying to create big, sonic identities without knowing how we're going to use them, but that sonic element is an important part of any brand," said Lickfett. "Marketers are visual people for the most part, and as hard as it is to get a message across through audio, it can be just as effective."
That broader perspective has the advertiser thinking harder on how it can apply its knowledge on voice to work out how an interaction with a voice assistant might sync up with applications within the wider, audio space like Spotify, for example. It requires a different type of media planning, said Lickfett, one that upturns both its content strategies and understanding of people to extend search to more parts of the path to purchase, spanning text, voice and images.
https://digiday.com/?p=318051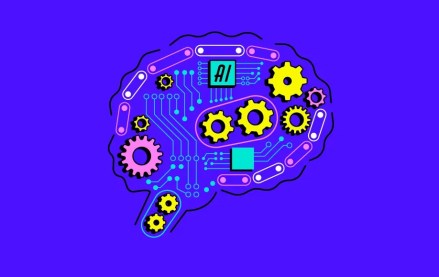 December 11, 2023 • 5 min read
As Google and Meta roll out new features, startups like Runway are finding new ways to compete for enterprise clients.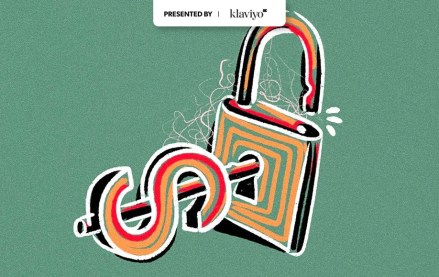 December 8, 2023 • 5 min read
Future plc's CFO Penny Ladkin-Brand announced on Thursday that she is stepping down, as the U.K.- based media company reported declining revenues and a new two-year investment plan to get back to growth.
December 7, 2023 • 13 min read
In this week's Media Briefing, publishing executives share how the task forces they created earlier this year to oversee generative AI guidelines and initiatives have expanded to include more people across their organizations.