After ad watchdog slap, Diageo pulls advertising from Snapchat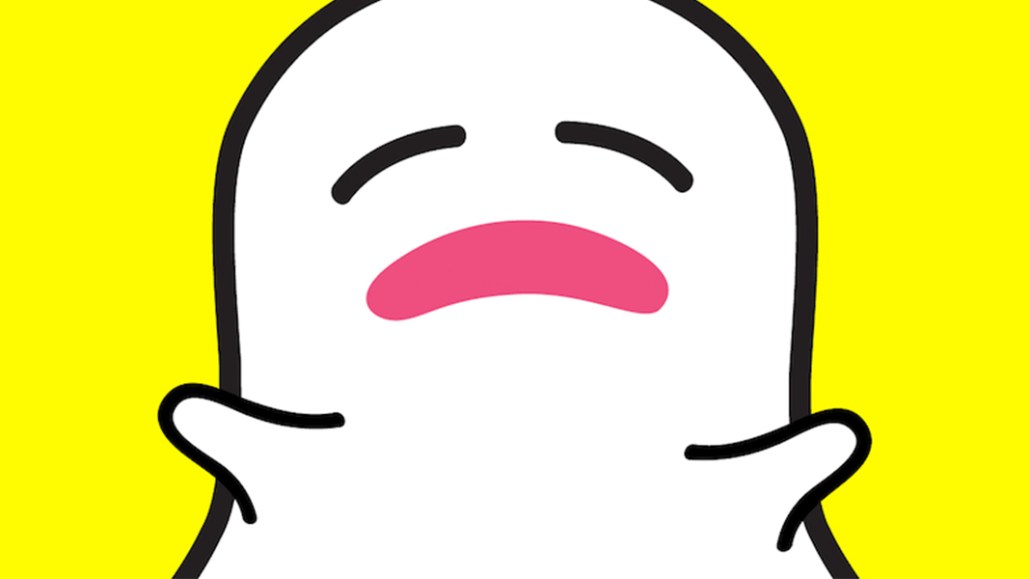 Diageo is starting the new year with a resolution not to advertise on Snapchat — at least not until it can be sure of the social network's ability to keep its ads away from users under the legal drinking age.
The alcohol advertiser has stopped all advertising on Snapchat while it tries to understand how its ads may have inadvertently reached the social network's youngest users. Diageo has not taken "sufficient" care to prevent its ads from reaching kids and teenagers, the Advertising Standards Authority concluded after an investigation, the results of which were announced on Jan. 3. The ASA banned Diageo from running a sponsored lens for its Captain Morgan rum brand ever again.
While the lens debuted last summer without sparking any complaints from the public, the ASA decided it needed to be investigated due to concerns it appealed to people under the legal drinking age. The regulator wanted to set a "precedence" in this space, revealed an ASA spokesman, who added Captain Morgan is the first branded Snapchat lens to be banned in the U.K.
The rationale behind the decision was simple enough. By adding a beard and a pirate hat to a user's face, the lens broke strict alcohol advertising rules on targeting kids, specifically on how ads must not use real or fictitious characters who are likely to encourage kids and teenagers to drink.
The ruling relies on the assumption that a significant portion of Snapchatters claim to be over 18 when they are not.
Diageo, however, stressed it bought the lens, which typically cost between $500,000 (£368,000) and $1 million (£736 million) per day, last year based on assurances Snapchat had given it. At the time Diageo ran the campaign, Snapchat had not launched the interest-based targeting it has since claimed allow brands to supplement age with behavioral data to infer the ages of potential audiences. Those updates are currently being discussed between the platform and the alcohol advertiser.
Captain Morgan took "all reasonable steps to ensure the content we put on Snapchat was not directed at under 18s," said a spokeswoman for the brand. Diageo has now stopped all advertising on Snapchat globally, the spokeswoman added.
Any future investigations could stunt Snapchat's plans to win over more alcohol advertisers. The social network has been trying to convince alcohol brands they have nothing to fear about marketing on the teen-friendly app but announcements like the ASA's ruling threaten to undermine those efforts. Snapchat may have age-gating restrictions not to dissimilar to rivals Facebook and Instagram, and yet its status as a kid-friendly app potentially leave it open to greater scrutiny.
For example, Instagram does not ask for age. Instead, the social network pulls the age from a person's Facebook profile if they have connected accounts. If not, Instagram prompts users for their age but does not use additional signals to determine whether the figure given is true, making it potentially less secure than Snapchat.
The issue with age verification on social media platforms is that if people want to circumnavigate it, they can and will, said Norm Johnston, chief digital officer at Mindshare Worldwide. "Brands that operate with age restrictions around advertising, whether that is alcohol, gambling or something else, always have the potential to run into this kind of trouble," added Johnston.
https://digiday.com/?p=269418