Despite recession, Jaguar plans to keep driving advertising through the crisis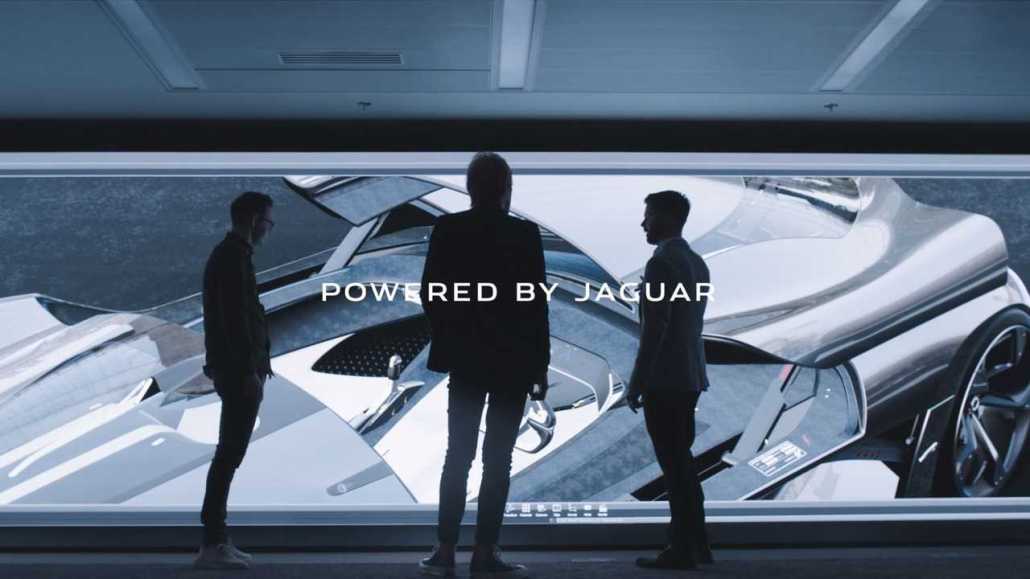 In recessionary times, it's the ultimate question for marketers: do I retreat my ad spend for brighter conditions, or stay the course and hope to capture market share? While the macroeconomic storm continues to upend and recast myriad 2020 ad strategies, Jaguar is gripping the wheel tight as it drives forward with its advertising and marketing plans for the year.
Changing your strategy at the wrong time during a recession can be the single most devastating mistake you can make as a marketer, said Anthony Bradbury, marketing director at Jaguar Land Rover U.K.
"Brand-building is more important than ever now," said Bradbury. "That's why it was important for us to continue on the path we had already planned prior to the pandemic.".
That doesn't mean he won't tactically adjust plans for the luxury cars. However, any changes will be to level off media spend to match consumption and demand, instead of the strategy of continuously fluctuating like some other advertisers in this challenging time. Moving forward, Bradbury's plan is to focus mainly on brand-building ads for Jaguar.
This seems to be a tried and true approach in an automotive industry focused on building long-term relationships with existing customers as well as potential new ones.
"The process of selling a car and a brand experience to customers takes quite a bit of time and auto advertisers realize they can't just abandon that for a few months, or they'll lose any momentum and value that's been built up," said Bob Regular, CEO at ad tech vendor Infolinks.
Bradbury's plan for 2020 was always to come up with ways to give Jaguar a more perennial presence throughout the year. March, followed by September, are traditionally the industry's key marketing periods as they are usually when auto manufacturers launch new models. In many ways, the pandemic-induced recession only heightened the need for that planned brand-building. Indeed, economic slumps can be the best chance an advertiser gets to buy ads cheaply at the same time rivals reduce their own outlays.
Indeed, Bradbury is buying more big-ticket TV ads after a quiet period where social media, mainly via organic posts with some paid ads, was Jaguar's biggest outlay as a result of stay at home orders. Current ads position Jaguar's cars as modern, British and innovative. And there's pressure on those ads to capitalize on the few sales opportunities there are in the market now that car showrooms are reopening across England. Targeted TV ads bought via Sky's Adsmart platform will also be used to help entice viewers to their local Jaguar showroom, said Bradbury.
Inevitably, some of Jaguar's TV spending will be directed into the much-anticipated return of live sports.
"We have been working closely with our partners to navigate the impacts of Covid-19 on the sporting calendar and recognize the opportunity for more meaningful and purpose-driven relationships going forward," said Bradbury.
It's an opportune time for Jaguar to be buying ads, particularly on TV where consumption on both linear and online channels is up, but there's less competition for those viewers. So much so that TV ad spending in the U.K. could plummet anywhere between 30% and 50% in the second half of the year, according to Warc and Enders Analysis. It goes some way to explaining why Jaguar chose to go ahead with its sponsorship of the new Sky Documentaries, which was concluded prior to the pandemic.
Similarly, Jaguar has also tried to stick by news publishers.
"Our strategy before Covid-19 was to take a progressive approach to digital display targeting and brand safety to ensure our advertising only appeared alongside reputable journalism, this has continued to be our approach throughout the pandemic period. We do not block covid content," said Bradbury.
Plans are also underway to quicken Jaguar's transition to an online retail model as the uncertainty of the recession necessitates experimentation. Everything from virtual demonstrations to the signing of documents online is being looked at currently.
"Auto retailers are going to have to adapt in the face of changing consumer journeys," said Lawrence Dodds, client director at agency Universal McCann. "There are challenges with the cost factor, the fact that consumers may not be as willing to make big-ticket purchases and for those that do the typical process will change. Auto retailers will have to adapt in the face of changing consumer journeys. Retail Darwinism is now a thing."
https://digiday.com/?p=369481