Dented by layoffs, BuzzFeed charts a path to a sustainable business
January 30, 2019 • 13 min read
•
•
The next version of BuzzFeed is being whittled into focus.
Over the past week, the venture-backed publisher has been gripped by a very public multi-day round of layoffs. The staff cuts, which hit almost every corner of the organization, were designed to reduce headcount by 15 percent. The company more or less hit its $300 million revenue target in 2018, but higher-than-expected operating costs doomed its efforts to turn a profit, said one source familiar with the matter.
In a memo sent to employees Tuesday evening, BuzzFeed CEO Jonah Peretti revealed the company is embarking on a substantial reorganization designed to reduce costs while enabling the company to invest in what's working. Many different teams, including BuzzFeed Originals (home to quizzes, and birthplace of video stars such as the Try Guys), BuzzFeed Media Brands (home of Tasty and Goodful), Market (home of its commerce content), Branded Production and Publishing are all being grouped into a consolidated Content group, designed to better capitalize on BuzzFeed's distribution.
BuzzFeed is also scaling back centralized resources for its international bureaus, the memo said, and simplifying its Studio division to focus purely on developing and selling shows to other platforms. BuzzFeed's commerce business is being merged with its marketing business under Ben Kaufman, now named CMO.
"We restructured to reduce our costs and ensure our future," Peretti wrote in the memo. "But, knowing we had to do that, we made strategic decisions on how to reshape our organization — so we can operate more efficiently while continuing to deliver for our audiences and grow."
What's obvious is, despite the course charted by BuzzFeed CEO Jonah Peretti a year ago with his "9 boxes" diversified revenue strategy, BuzzFeed needed to significantly rein in a cost base that ballooned on the back of nearly $500 million in venture funding. Overall, the cuts have left behind a publisher that is less global and less invested in producing text-focused content or video supported purely by platform advertising revenue. The relatively spare cuts to its commerce and video licensing operations reveal a commitment to those lines of businesses. It also raises fresh questions, both internally and externally, about BuzzFeed's commitment to news as a category. (A year ago word leaked that BuzzFeed News chief Ben Smith held talks with Emerson Collective about an investment.)
A BuzzFeed spokesperson declined to comment on the record for this story.
A new era for BuzzFeed
In some ways, the layoffs represent the end of an era for BuzzFeed, which pursued breakneck growth for years, often at the expense of short-term profitability. Fueled by a test-and-learn ethos (and boatloads of VC cash), BuzzFeed expanded from user-generated content to deeply reported news and long-form video. It poured a revenue foundation with sponsored quizzes and built a more sophisticated advertising operation that included sales, creative services and a commerce unit that has helped brands launch their own products.
Those businesses, in some form or fashion, will all continue — but in a reduced form.
BuzzFeed Originals, which is the group responsible for the quizzes as well as producing original series such as "The Try Guys," saw its headcount reduced by 40 percent, according to sources familiar with the matter. BuzzFeed News let go of nearly 20 percent of its reporters, per a report in The New York Times. The company's creative staff saw significant reductions as well. The week's layoffs also continued BuzzFeed's retreat from international markets — everybody at BuzzFeed News Mexico, BuzzFeed Spain, its sole Russian staffer, nearly half of BuzzFeed UK were let go; more than 40 percent of BuzzFeed Australia was notified that their jobs are in jeopardy. In total, BuzzFeed is letting go of almost 220 employees; the company had 1,450 employees prior to the layoffs.
BuzzFeed is now focused on controlling costs rather than experimentation. That will cut close to the BuzzFeed core. Peretti's founding story revolves around how his own experimentation with online virality played a crucial role in BuzzFeed springing to life.

To make up for some of the loss in manpower, BuzzFeed will lean more heavily on unpaid contributors and editorial fellows to make quizzes, sources said. This year, BuzzFeed will resurrect a fellowships program, but in an expanded form. Fellowships will last 12 months instead of three, and the number of fellows BuzzFeed plans to hire – up to a dozen, one source familiar with the matter said – represents a substantial increase from previous years. Though it's unlikely those fellows will be tasked with producing hard news, they will be expected to produce a lot of the personality-focused content that BuzzFeed has long been synonymous with.
BuzzFeed also does not expect the layoffs to reduce its overall editorial output, said a source familiar with the matter. The publisher will look to hire freelancers to help with increased demand for video output.
Plagued by platform struggles
To some extent, the week's cuts were affected by the same platform struggles every media company has experienced last year. One former BuzzFeed employee noted that the changes Facebook made to its news feed in 2018 had a substantial impact on the reach of BuzzFeed's content, from BuzzFeed News to its branded content; stories that once reliably gathered 200,000 visits through Facebook were suddenly lucky to get 20,000, this source said. That loss of distribution made covering many topics unsustainable, particularly in foreign markets.
BuzzFeed News content was hit especially hard by Facebook's changes, sources said. But "this was something literally the entire company was facing," that source said. "I think management did a good, if not convincing, job of telling us that we shouldn't be obsessing about traffic. But our numbers just plunged."
In other ways, some experienced staffers were the victim of BuzzFeed's own success at building a publishing platform. Departing director of quizzes Matthew Perpetua noted that "a LOT" of BuzzFeed's quizzes traffic came from content produced by unpaid contributors.
'What is BuzzFeed?'
With the direction the layoffs are taking, some current and former BuzzFeed employees fear the company is losing a core piece of its identity.
Though layoffs are traumatic for any workforce, many BuzzFeed employees were also shaken by the specifics of who was let go. Staffers who were responsible for some of the company's most defining moments — a breakout viral post about a dress; the hands-in-pans recipe video format — were shown the door, leaving many wondering if some essential ingredient in the company had been let go.
"The mood is: with these people who make the internet weird and interesting gone, what IS BuzzFeed?" one current employee said. "It's not so much, 'Hey, are we doing less news and more x.' It's like, 'OK, what are we now?'"
"If you look at the layoffs, what happened is the people who cared about the quality of the content, not just the raw numbers, lost a fight," said one former staffer.
New direction
Based on the changes, BuzzFeed going forward will prioritize areas that can bring back meaningful revenue for the company — as well as areas that don't require expensive upfront costs.
Over the past year, BuzzFeed has sought to focus more on video production deals where it's paid to make shows or has some type of monetization partnership in place with the platform distributor. "AM to DM," a daily news show it produces for Twitter, was recently renewed for a second season and is profitable. BuzzFeed was also paid by Netflix to produce "Follow This," a 20-episode documentary series centering on its newsroom. This show had its own dedicated staff, many of whom were hired on a freelance basis. When Netflix canceled the series, the crew was let go, as is typical of Hollywood TV productions.
It also remains committed to commerce, which it has turned from a source of curiosity into an almost $50 million source of advertising and sales revenue, thanks in part to big-dollar projects where it helps advertisers develop a product, in exchange for a substantial commitment of ad spending.
"You've got to think about focus, especially when you're facing hard times," said Bernard Gershon, president of Gershon Media. "If you're struggling, you've got to focus and make one piece of your business work."
Read Peretti's full memo below: 
I want to start by saying I take full responsibility for the mistakes of the past week. I'm deeply sorry for the pain and anxiety this process has caused. I know you continue to have questions and I will answer as many of them as I can in tomorrow's All Hands and over the coming weeks as we meet in smaller groups. I also plan to meet with each of our International offices in the coming months.
Before tomorrow, I want to provide detail on how we've restructured. As I've said, we restructured to reduce our costs and ensure our future. But, knowing we had to do that, we made strategic decisions on how to reshape our organization — so we can operate more efficiently while continuing to deliver for our audiences and grow.
Overall, we are aligning everything we do with sustainable business models that allow for reinvestment in the things that work best. We know that:
We can build a profitable media businesses on top of Facebook and YouTube, but only when the content we make is high quality, with massive scale and relatively low production costs.
The BuzzFeed website is an excellent business, but only when we efficiently create quality content that combines revenue from native, programmatic, and commerce.
Long-form video with higher production costs can be a great business, but only when we partner with platforms and networks.
Strong brands that consumers love allow us to extend into licensing, commerce, products, and long-form, but only if we are obsessive about serving our audience's needs.
With that context, here is a group-by-group overview of where we restructured. Please note that, while all groups were impacted by the layoffs, this includes only the groups where we made broader structural changes.
Content
We are consolidating our Content teams — merging BFO, Media Brands, Market, Branded, Production and Publishing into one organization. This will allow us to build a stronger "BuzzFeed network" supporting all our brands with both content and distribution. Although some people will work primarily for one brand, content creators will be able to move more fluidly among brands and content will be distributed on the channels that make sense creatively.
As many of you know, two valued members of my senior leadership team will be moving on — Melinda Lee and Summer Anne Burton. Melinda has made many contributions to the company, providing strong leadership for our media brands. Summer has made too many contributions to BuzzFeed to count — from leading the legendary BFF to heading up the Creative team to running BFO. They will both be missed and I'm so grateful for everything they contributed to BuzzFeed.
Several of our leaders will be stepping up into new roles, while others will continue their great work with their current responsibilities. Dao Nguyen will run our new consolidated Content org — optimizing our entire network from output and production to publishing and distribution – while continuing to run Tech. She will oversee the following Content team:
Maycie Timpone becomes our Executive Director of Video and Publishing. She will oversee all video production in NY and LA.  
Jess Probus becomes our Executive Director of BuzzFeed.com. She will lead teams creating posts, including lists, quizzes, and non-news articles, and focus on growing and optimizing our websites, especially BuzzFeed.com.
Peggy Wang will lead Community, Fellowship and Trends. She will oversee our fellowship program, manage our network of community contributors, and develop new formats across all brands.
Tommy Wesely becomes SVP of Branded Content and Operations. He will continue to lead the Branded Content team as well as an Operations team for the Content org including physical production, post production, the art desk, copy desk, and creative ops.
Ashley McCollum will continue as GM of Tasty. She will lead the Tasty editorial teams and partner closely with business leaders across the company to grow the brand. She will also collaborate with Advertising on show monetization across video and Tasty.
There will be a Content All Hands tomorrow at 3pm ET / 12pm PT (after the company All Hands).
Admin
We are centralizing some Admin functions, aligning Legal, Corp Dev, Finance, Facilities, Accounting and IT into one org reporting to our CFO Eric Muhlheim. Admin teams will align to support other org changes and will be more coordinated and efficient in providing operational support and strategic guidance across the company.
Commerce & Marketing
Ben Kaufman will take on the expanded role of Chief Marketing Officer.  By merging our growing commerce practice with our marketing team, we will build on our strong portfolio of brands through a unique combination of strategic partnerships, new IP, experiences and design. Zee Meyers and the Animation team will move into the marketing team as well to spearhead a new lab focused on new media formats and character-based IP like the Good Advice Cupcake.
International
Our International businesses will scale back on central resources and empower local teams, focusing on a more local content mix. Within that context, specific changes were made in Australia, Brazil, Mexico, and the UK, as well as the closing of our Spain office. Our International business and Editorial teams, as well as Bring Me, will now report into our CRO Lee Brown, with Matt Drinkwater, Scott Lamb, and Rich Reid still leading their respective teams. Lee will provide a full strategic roadmap for this new International structure in Q1.
News
BuzzFeed News will continue to punch above its weight and drive impact as Ben and his team lean into beats that are working well and differentiate us as a news organization. We will continue to invest in those beats, including investigations, politics, tech, culture, and breaking news.
R&D
Ze Frank will continue as head of R&D and be focused on moving initiatives developed in this group into the broader company, including moving the Creators Program into the Advertising org, the team focused on scalable production models into the Content org, and the Animation team into Commerce. As he does, he will continue to focus on new projects and businesses.
Studio
Our Studio team under Lauren Dolgen will now be entirely focused on external development and partnerships with streaming services, platforms, and TV networks on long-form content. Our Internal development teams will move into the new Content org under Maycie.
I know that it's difficult to look ahead while many of us are still struggling to get past these layoffs. While we lost many great colleagues, we still have hundreds of people who are amazing, who get the Internet, and who still believe in the mission of enabling human connection through creativity.
BuzzFeed's strength has always been adapting and evolving as the world changes, and we've always done our best work when people have doubted us. We have always proven the naysayers wrong.
We are better positioned than anyone to define entertainment, lifestyle media, and news for a new generation. There will be bumps, chaos, and setbacks along the way, but I know we will push through, improvise, solve problems, and build the media company of the future. Our audience of millions of people are depending on us in so many ways, when they want to have fun with their friends, cook a meal, improve their life, or be informed about what matters in the world, and so much more.   
You can submit questions for tomorrow's All Hands in advance here and we will also take live questions in L.A. and via Slack. I will meet with our International teams over the next few weeks.
This story has been updated. A previous version, which was sent to Digiday+ subscribers, did not include BuzzFeed CEO Jonah Peretti's memo to staffers. The original version incorrectly stated that Try Guys are still part of BuzzFeed Originals and that all of BuzzFeed Australia has been laid off. We regret the errors.

https://digiday.com/?p=320216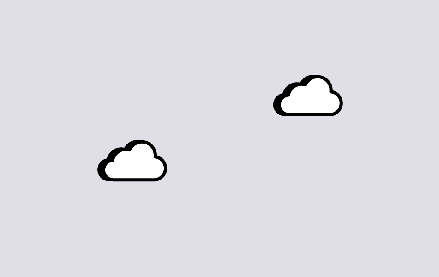 November 29, 2023 • 6 min read
Reducing carbon emissions from the digital ad ecosystem is an important priority, but various players are skeptical that much can — and is — being done to practice sustainability.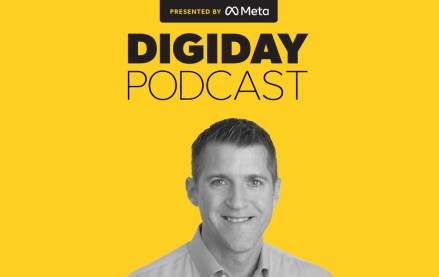 November 28, 2023 • 4 min read
Google's vp of global ads is confident that cookies will be gone from Chrome by the end of next year, despite all the challenges currently facing the ad market.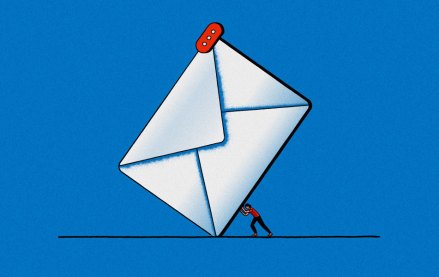 November 28, 2023 • 6 min read
Some email newsletter platforms' click-through rates are actually click-to-open rates, which are measured against the number of emails opened rather than the emails sent. But buyers seem to prefer it that way.