Dennis Publishing wants to be the top destination for technology-related content in the U.K. in the next two years, spurred by the quick success of its new digital brand, Alphr.
The publisher, home to popular titles including Men's Fitness and The Week, spent £1.5 million ($2.3m) in June to launch Alphr, its first hybrid consumer tech and B2B digital publication. It is aimed at high-level business decision-makers who are interested in emerging tech, with stories ranging from how technology is being used in automative, science and sports such as "How British Olympic rowers use technology to outflank their rivals" to more business-focused ones, like "Business Hacks: How to protect your website against hackers."
That decision seems to be paying off. Alphr attracted just under 600,000 unique visitors in the U.K. in November and 1.5 million globally, according to Google Analytics. Alphr's audience falls into categories like mobile enthusiasts, technophiles, movie and TV lovers, and it uses Experian Hitwise to monitor how it performs in those areas compared to rivals. Dennis claims that the latest data shows that it outstripped Wired U.K., Quartz and Tech Insider in November in terms of shares in U.K. visits across these categories.
Alphr grew out of the recognition that the lines between business-to-business and consumer technology are merging as areas of interest. And now, Dennis is centralizing its B2B and consumer titles' resources to reflect that.
It's creating a central product-reviews team for its consumer tech titles Know Your Mobile and Expert Reviews and B2B brands IT Pro, Channel Pro, Cloud Pro and Alphr. Dennis is also centralizing its approach to tech reviews. It has a lab that editorial staffers use to test new products, from smartphones, laptops, wearable tech and TVs to big appliances like fridges and washing machines. It's all done under tightly controlled lighting and room-temperature conditions, using state-of-the-art software.
To avoid having the same products tested multiple times by different titles and separate reviews written, the plan is for any new product to be tested once, with the results fed through to the central reviews team. That team will produce one review that can then be customized to each title along with any photography or content formats each title may want.
This streamlining will reduce editorial duplication across the titles and let Dennis widen the scope of the tests it does, said Paul Hood, digital director of Dennis' technology division, which houses 13 brands (not including seven that are print-only).
This might sound like a cost-cutting measure, but Dennis says the headcount will remain the same, with the centralized reviews team comprised of existing people. Titles won't lose their individuality, but will benefit from sharing content, ideas and resources, Hood said, adding that the editorial teams have embraced the plan.
Last year, 5.7 million copies of technology-focused print titles were sold in the U.K., and 4 million of them came from Dennis, according to the Audit Bureau of Circulation. Retaining that position is harder in digital, where there are so many new entrants, and Dennis lost ground in the last few years as Business Insider and The Verge gained momentum in the U.K.
Along with the editorial centralization, then, Dennis is also pitching its tech titles together as One Dennis Tech Network to make it a larger-scale sell for advertisers. Its sales teams are already in place for that kind of editorial offering, having restructured earlier this year around core agency groups.
https://digiday.com/?p=151234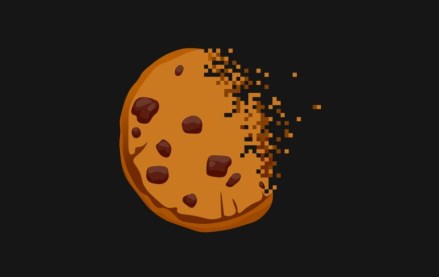 September 21, 2023 • 9 min read
Publishers who attended the Digiday Publishing Summit opened up about their top challenges, concerns and curiosities during closed-door, anonymous town hall meetings.
September 21, 2023 • 3 min read
WBD is seeing ad revenue growth from its YouTube channels and engagement on Threads surpass performance on X.
September 21, 2023 • 4 min read
Powering all of Amazon's hardware is an updated large language model, that could help connected devices actually be smarter.