If you've already had your fill of hearing about the annual hellscape in the desert that is the Consumer Electronics Showcase, here's the bad news: It's still got another three days.
Those who didn't trek to Las Vegas to join the 160,000 attendees and try to wrangle an invite to the Medialink party can naturally turn to the Media Twitter echo chamber in order to deduce the goings on. That's because CES, originally a trade show for hardware, has been fully infiltrated by Future of Media specialists who are wont to document all of their encounters on social media. Using those tools, Digiday was able to construct an on-the-ground view of CES (all the way from New York). It isn't pretty.
Selfie sticks are an early contender for breakout innovation. The long, thin rods that people attach to their smartphones to in order to achieve the optimal angle for taking a "selfie" have been all the rage at this year's CES. 
I smacked three drones out of the air with my selfie stick. And you said they were stupid. #CES2015 — Roberto Baldwin (@strngwys) January 5, 2015
Someone should really track how many times the word "selfie stick" is used in tweets from #CES2015. Either that or create a drinking game.

— Ken Yeung (@thekenyeung) January 5, 2015
Guys stop please pic.twitter.com/OY9jjap5Rq

— CES Trailer (@CESTrailer) January 6, 2015
We are running out of things to innovate. There was a time, years ago, when CES was a genuine showcase for the latest in consumer technology. But with the proliferation of tech in culture and the corresponding number of Steve Jobs-styled product unveilings that occur year-round, CES is no longer the premier venue for such announcements. And judging by the products and features that companies have been presented at the showcase, there's little to be excited about (unless you've long been waiting to turn your snowboard into a computer).
So far that big news out of CES is washing machines. I can't believe I'm not there to witness this historic moment. — David Armano (@armano) January 6, 2015
"The peak of refrigeration" pic.twitter.com/nLl6pJrzJG — Jay Yarow (@jyarow) January 5, 2015
I wrote on a @lenovo tablet using a FORK. Yep. Deets here https://t.co/yGCCWmogYP #ces2015 pic.twitter.com/yU7nQJpr9z — Katie Boehret (@KatieBoehret) January 6, 2015
The connected snowboard, because of course. #CES2015 https://t.co/VCWOAYoMDt — Perry Michael Simon (@pmsimon) January 5, 2015
Business card innovation still eludes us, however. No matter how wired CES attendees may be, they're still reliant upon the decidedly analog technology of business cards when it comes to swapping information with new contacts. 
Ironically the most common tech used to exchange contact details at #CES2015 are pieces of paper called "business cards" — Danny Sullivan (@dannysullivan) January 6, 2015
The event might be over-covered by the press. Corresponding to the lack of exciting products coming from the showcase is a dearth of news for the tech and media press in attendance to cover. Some reporters resorted to covering the intricate carpets of the various Las Vegas event spaces.
#carpetsofCES pic.twitter.com/LipyVdAXpV — Sarah Mitroff (@sarahmitroff) January 6, 2015
A stunner at The Mirage waiting for Pepcom. #carpetsofces pic.twitter.com/LSsgFCmruk — Marc Ganley (@MarcGanley) January 6, 2015
There's crying in tech and media journalism. There are worse ways to spend one's professional life than being sent to ritzy locales, interacting with some of the world's most intriguing figures and relaying those experiences to the general public. You'd never know that reading tweets from the whiny journalists covering the event.
So hungry that I'm eating a press lunch. Pray for my belly. #CES2015 pic.twitter.com/0SgYGH7dx9 — Roberto Baldwin (@strngwys) January 6, 2015
My shuttle to Vegas convention center has a stripper pole and Bon Jovi blasting. Stay classy #ces2015 pic.twitter.com/gdeDI7gD6y — david carr (@carr2n) January 6, 2015
#CES2015 Fuck it. Gonna break an embargo: Turns out, everything is meaningless. — mat honan (@mat) January 6, 2015
It's filled with the industry jargon and inane publicity stunts you'd expect. Whenever tech and media experts converge on a city — be it Austin, for SXSW, The Cannes Lions International Festival of Creativity in France or CES in Las Vegas — you can be sure to hear "experts" breathlessly extolling the virtues of digital media and using pets to drum up publicity. CES did not disappoint.
I'm at a conference about #brands and it is exceeding my highest expectations (Cc @ProfJeffJarvis) pic.twitter.com/D84okttHDk

— Casey Newton (@CaseyNewton) January 5, 2015
"The Internet of Things brings the human race together" #CES2015 — Harrison Weber (@HarrisonWeber) January 6, 2015
Guys stop please pic.twitter.com/OY9jjap5Rq — CES Trailer (@CESTrailer) January 6, 2015
#CES2015: it has come to this pic.twitter.com/HvLTTCk5wq — Tim Bradshaw (@tim) January 6, 2015
There's no line for the ladies room. CES is annual reminder that there continues to be a pronounced gender imbalance in the media and tech sectors. And this observation usually comes by way of attendees making the tired joke that CES is one of the rare places where men's bathroom lines are larger than women's bathroom lines.
#CES – they only place where the line for the men's bathroom is longer than the women's. — Jonathan Long (@Weezul) January 6, 2015
Best thing I've seen at #CES all day? A line outside the guys bathroom! HA! pic.twitter.com/U1BO7DoQ52 — Jessica Chobot (@JessicaChobot) January 6, 2015
Another poignant indicator of the male-dominated culture: Many presenters still use women as window dressing for their booths.
And you thought booth babes were long gone? Sad, #ces2015 pic.twitter.com/mtnog2deGq — Katie Boehret (@KatieBoehret) January 6, 2015
Nothing is being demoed here. It's just a bunch of ladies writhing. #CES2015 pic.twitter.com/EFHrB7GFka — Jacqui Cheng (@ejacqui) January 6, 2015
Shaq, 50 Cent and Neil Young were all in attendance to push their music products. Wherever the brand dollars go, celebrities are likely to follow, and CES did not disappoint in this respect this year. Former NBA star Shaquille O'Neal attended speaker company Monster's press event to shill the company's new waterproof speaker, the Superstar BackFloat. Rapper 50 Cent was there to promote his headphone brand SMS, which should pair well with Pono, the new high-quality sound music player Neil Young is pushing.
The @Brand_Innovator team with @SHAQ at Pre-CES #bisummit pic.twitter.com/x7t7fqq76x — David J. Teicher (@Aerocles) January 5, 2015
50 Cent smile ! #Ces2015 #lasvegas #crazy #geek #50cent #music pic.twitter.com/WNCBHcT9nw — Alexandre Sim (@Alexandre_Sim) January 6, 2015
We chatted with @Neilyoung today! 'there are no enemies in music, everyone wants great sound' @pono #CES2015 pic.twitter.com/vH0KHEAzFa

— Starscream Comms (@starscreamcomms) January 7, 2015
But at the very least, we're getting close to making James Bond films a reality. One of the innovative bright spots: Now being able to call upon your BMW with your smartwatch, a feature that would Q proud.
You can summon this electric BMW out of your garage with a smartwatch app #CES2015 pic.twitter.com/9Ua57ft6TW — Alex Fitzpatrick (@AlexJamesFitz) January 6, 2015
Even so, there are advantages to not going at all. The below tweet from Intel spokeswoman Ellen Healy perfectly explains the virtues of not attending the showcase, even if your company is delivering its keynote address.
i just ate the rest of the holiday office candy #CES2015 — ellen healy (@ellenchealy) January 6, 2015
Image via Instagram
https://digiday.com/?p=100739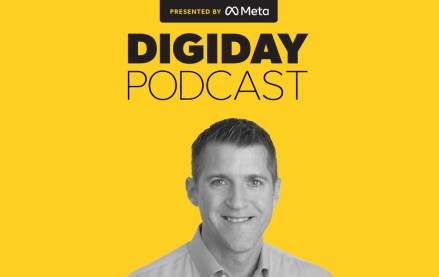 November 28, 2023 • 4 min read
Google's vp of global ads is confident that cookies will be gone from Chrome by the end of next year, despite all the challenges currently facing the ad market.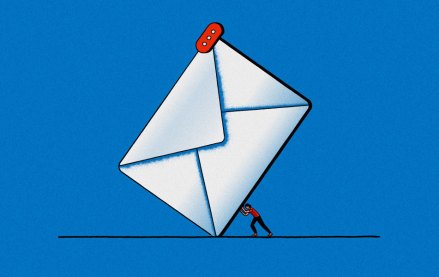 November 28, 2023 • 6 min read
Some email newsletter platforms' click-through rates are actually click-to-open rates, which are measured against the number of emails opened rather than the emails sent. But buyers seem to prefer it that way.
November 24, 2023 • 5 min read
Publishers' events businesses picked up pretty significantly during the back half of this year — and they will focus on sustaining that lift into 2024, according to Digiday+ Research.