Publishers are competing for eyeballs on mobile lock screens. Mobile notifications, despite having been around for years, are looking more interesting thanks to granular targeting — by location, for example — and more rich-media functions, like video alerts.
"It is likely that the Android and Apple notification platforms will be every bit as important for the news industry as Facebook Instant Articles, Google AMP and Snapchat Discover have already become," writes Nic Newman, author of Reuters' latest report on notifications.
It's a fine line between being relevant and being a pest: Frustrated users could uninstall a publisher's app, so companies are being cautious with the number they send.
Newman's research, which sampled 7,500 adults from the U.S., U.K., Germany and Taiwan, found that, for the most part, people receive between five and nine alerts a day, but a fifth of Americans receive up to 20. With that level of competition in mind, here are five charts on the state of notifications.
Publishers known for breaking news do well
In the U.S., TV companies that are already adept at breaking news, like Fox and CNN, are having the most success translating this behavior to the mobile screen.
Notifications are expanding beyond breaking news. The BBC app, which is on 50 percent of smartphones in the U.K., is experimenting with different types of football notifications — goal alerts, post-match analysis and video highlights — and finding they deliver significant value. YLE, a public broadcaster in Finland, started daily digest notifications and has seen a significant increase in app usage, according to Newman.
"Notifications deal with the problem of attention, particularly on mobile, by building direct relations with users, rather than being disaggregated through social platforms," Newman told Digiday. When used well, notifications drive higher levels of app usage.
"The real significance of this is loyalty: how you get people back to your app more regularly so you can monetize them," he added.
Publishers and brands are still grappling with how to measure the success of a notification, though. Sometimes just sending just one message to remind a customer that you exist can also be a useful marketing tactic.
No surprises: alerts drive app usage
Source: Engaging News Project
In October, the Engaging News Project found that 59 percent of people opened the app when they received a notification. Fewer (23 percent) turned to social media.
Reuters found that in the U.K. 19 percent of people uninstalled an app because of alerts; the U.S. is higher at 26 percent.
"I was expecting more people to say they were unhappy with the number of notifications they were getting," said Newman. During his research he found that the apps that were uninstalled were mostly from brands sending vouchers, rather than news organizations keeping people updated.
Now, as platforms like Google and Apple are playing more of a role, several companies, including Google, have written guidelines for publishers on how not to overextend people. How platforms will end up benefiting from notifications remains to be seen.
People want control 
Source: Reuters Digital News Project
People need the option of controlling the frequency and relevance of the notifications, even if they don't actually make it into the app's setting. Just over half of 18- to 24-year-olds turn notifications off, while a third of 25- to 34-year-olds adjust the frequency of their notifications.
The Reuters report found that 38 percent of people will never want alerts on their phone. When asked what would encourage them to sign up, 24 percent of respondents cited being able to personalize the subjects relevant to passions, and 21 percent said being able to control the number of alerts sent. Just 16 percent cited being able to change the time they receive the alerts as a reason for opting in. Too many or irrelevant notifications were the reason why 36 percent of people did not sign up to receive news alert.
A deeper engagement with news?
The main reason for signing up to alerts is to be kept in the know, but whether reading news via notifications leads to deeper or more narrow engagement with news is still unclear.
To see if mobile alerts helped users retain knowledge, researchers from the Engaging News Project asked the users questions about the stories referenced in the push notifications they received from CNN and BuzzFeed. Respondents were able to answer more questions correctly after reading notifications from CNN. The researchers did acknowledge this was an imperfect way of isolating how much notifications drive knowledge.
Image: Peter Milne, 1922.
https://digiday.com/?p=212833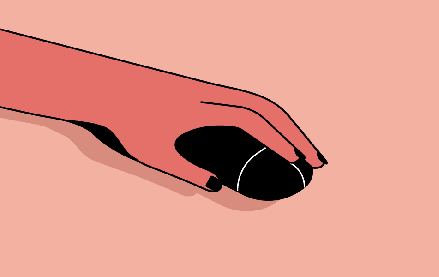 December 1, 2023 • 3 min read
People claim that the role of chief diversity officer is vanishing. However, AI is booming, and the CDO can help ensure responsible AI.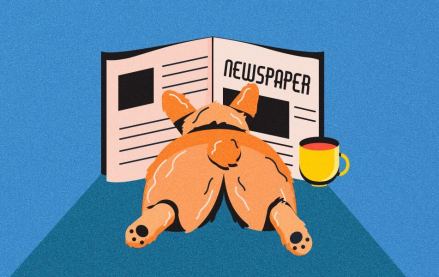 November 30, 2023 • 4 min read
Digiday+ Research found that publishers' programmatic ad revenue didn't quite live up to expectations this year, but they still see it as a growth area.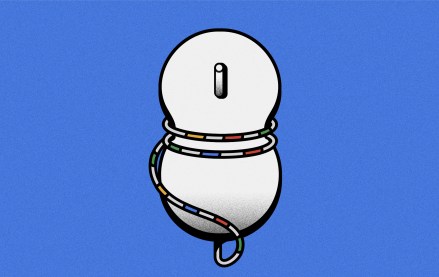 November 30, 2023 • 13 min read
For a couple of publishers, referrals from Google are down upwards of 60%.