This article is from Pulse, Digiday's quarterly print magazine about the modernization of media. This is a peek at the second issue, which focuses on the current state of programmatic advertising — and how to fix ad tech. To receive the full 80-page issue and subscribe to a year of Pulse, visit pulse.digiday.com.
First things first: Yes, Shingy knows many of you roll your eyes at his job title: digital prophet.
"It's gotten to the point where I don't have to describe what I do anymore," AOL's David Shing, more commonly known as Shingy, told Digiday. To the uninformed, he said he reads the internet tea leaves.
"I look to distill down trends and put them in terms for brands, marketers and agencies can understand," said Shingy, who's been with AOL since 2007 in various media and marketing roles before starting in his current position five years ago. Now, he frequently travels around the world from his New York base, speaking at marketing conferences and meeting with agencies or engaging in direct client work.
His eccentric appearance captured the Internet's attention in a 2013 interview on MSNBC's "The Cycle," though it doesn't mirror his personality. Rather, he's a mild-mannered Australian native who talks in a way that isn't half as perplexing as his title.
When asked about the biggest misconception about himself, Shingy says people thinks he's a "deadly serious person" who isn't approachable. "You can't promote a title like 'digital prophet' and continue to be a serious person," he said. "I'm just an Average Joe."
Here's what Shingy did while spending a day in Sao Paulo, Brazil, slightly edited for clarity:
8:00 a.m.: I came in from New York direct to Sao Paulo last night, so my morning starts as soon as I land. Traffic is rubbish, but it gives me time to catch up on email, check on the political news and put the last minute touches on my presentation for the launch breakfast. I like to take photos of the cities I visit and include them in my presentations; audiences seems to appreciate them.
9:30 a.m.: Arrive at venue in time for a quick tech check, meet some clients and settle in and take a couple of mandatory selfies.
10:00 a.m.: Our lead from Latin America kicks off the day and intros me as the keynote at the AOL launch. My role here is to set the stage fortrends, behaviors and technologies and how they apply to marketers today and tomorrow.
10:30 a.m.: I prepare for my interview with Rodrigo Bocardi, the host of "Bom Dia São Paulo", and the news anchor for "Bom Dia Brasil" at Rede Globo, the largest broadcast company in Brazil. Rodrigo is a social media heavy user and since he hosts these morning shows, he has been changing the way TV Globo broad-casts news, so securing an interview with him was a win. We discussed his show's rise in popularity and what he feels he can do next to ensure the engagement continues.
11:15 a.m.: I head to the AOL office for an interview with Estado de São Paulo, a writer for a major Brazilian newspaper.
Noon: Lunch with the AOL Brazil team. How refreshing it is to sit and have a civilized lunch with some of the AOL team. I need to do more of that in the U.S. because this was a lovely reminder of the power of connecting with people.
1:00 p.m.: Time for my first agency presentation of the day. We take off to meet with the digital, creative and media team at the agency LDC. The presentation is an extended version of the presentation from the breakfast launch.
2:30 p.m.: Second agency presentation is at BBDO. This is a well-known and award-winning agency that tends to focus on TV and print in the region. My presentation was to focus more on the technology and behaviors and interesting insights from the year so far. The attendance was about 50 percent over the natural capacity of the room, making it remarkably well attended.
4:00 p.m.: I head back to AOL. Thank goodness BBDO is walking distance from AOL's office given the traffic. I conduct a workshop for the team about "Capturing Creativity" with tips and techniques on how to present.
5:00 p.m.: I am the closing keynote at one of the largest marketing conferences in Brazil, called Proxxima, attended by about 600 people. The conference celebrated its 10-year anniversary and I got to present for 45 minutes.
6:00 p.m.: I join our Latin American lead, our global head of sales and the head of Americas, for an AOL Brazil town hall to discuss changes at the company, what we are inspired by and hold a question-and-answer session with the team.
8:00 p.m.: Dinner with the senior management team of AOL Brazil and proceed to eat too much. They still cater to those of us who do not eat meat!
11:00 p.m.: We sneak off to a hidden bar for a civilized nightcap and listen in on a wonderful Bossa Nova trio.
1:00 a.m.: Lights out. Finally.
If you enjoyed this sneak peek at the programmatic issue of Pulse Magazine, get your yearly subscription here.
https://digiday.com/?p=185779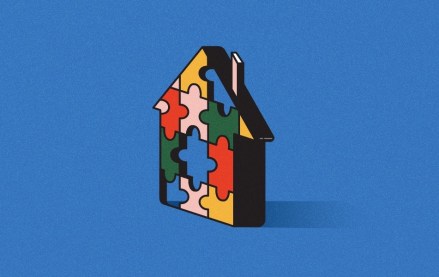 September 22, 2023 • 4 min read
Apartment Therapy's president Riva Syrop took the stage at the Digiday Publishing Summit to discuss the convergence of commerce and sponsorship revenue within its Small/Cool event.
September 22, 2023 • 4 min read
Media execs took stage at the Digiday Publishing Summit to discuss the growing importance of ROI in ad campaigns this year.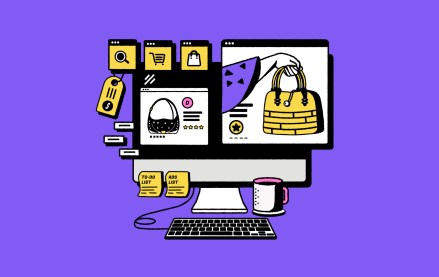 September 22, 2023 • 4 min read
CEO Satya Nadella said AI assistants will be as ubiquitous as PCs and will help users navigate across apps, operating systems and devices.