Day in the Life: What GMA's senior broadcast producer does
September 13, 2016 • 6 min read
•
•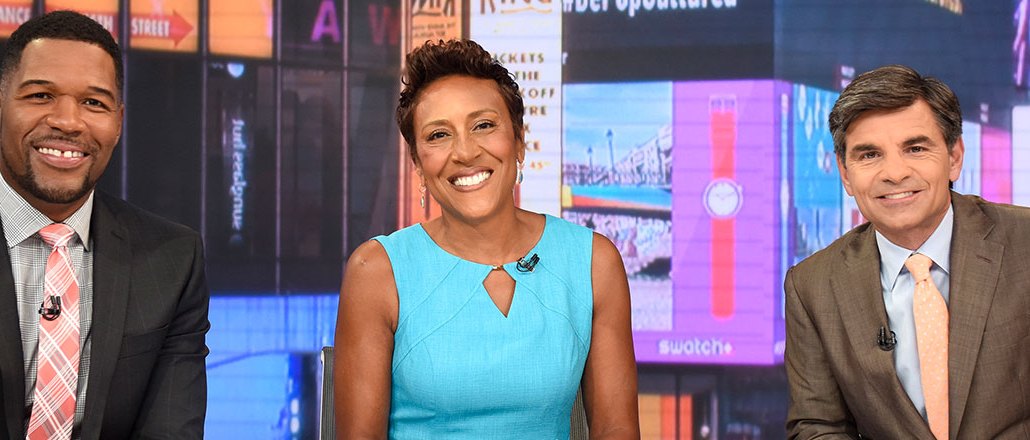 Simone Swink, Good Morning America's senior broadcast producer in charge of the show's second hour, has had a front-row seat to how social media has entwined itself into live television. "When I started at GMA almost six years ago, we'd do four or five tweets a day." Today, the social media team not only tweets, but it's on Snapchat, Instagram and Facebook — and running it is just one of Swink's daily tasks.
Despite not being a morning person, the rush to fill the show's 8-9 a.m. slot can begin as early as 3:30. This entails generating story ideas and angles, organizing contributors and deciding whether interviews will be live or taped, which is mostly decided the day before, she said.
Last Thursday, she helped launch the show's first in-studio live audience. "There's a whole extra energy and crackle to the show with a live studio audience," she said adding that the live element helps increase audience engagement on social media. For example, the show can now get presenters to incorporate questions from the audience for guests they're interviewing in real time, through Twitter and other platforms. "It makes viewers a much bigger part of the show."
Here's a recent day in Swink's life, slightly edited for clarity.
4:10 a.m.: Alarms go off — I always set two in case one fails. It's our "back to school" week as Michael Strahan joins GMA full-time — plus we've got a live audience joining us for the first time this morning.
4:20 a.m.: Reality sets in. I get up and hit the button to power up my espresso machine. I am barely awake. I'm not a morning person, which makes getting up between 3:30 a.m. and 5 a.m.  every morning that much harder. I scroll through overnight emails for the latest updates on news stories, bookings and scripts written in the wee hours of the morning. Our morning writer at GMA is already sending me suggestions for teases and live shots.
4:30 a.m.: I get a pitch for "pop news," our daily round-up of the best of celebrity and entertainment headlines. Wiz Khalifa's "See You Again" with Charlie Puth – featured in "Furious 7" – just crossed the 2 billion-views milestone. Only other video to make it that far is Psy's "Gangnam Style."
4:45 a.m.: I head to the studio in Times Square. I use this time to scroll through Twitter, look at Facebook trends – and listen to "See You Again" during my ride. I've got two iPhones: one for work and one that could double as a space satellite, it's so big.
5:00 a.m.: I pull up to the studio and head right to our back office where senior executive producer Michael Corn is already full throttle. I back out slowly as the first-hour folks hurdle through segments and updates to check in with our director to go over the second hour. We're debuting a new set this morning with an audience in our upstairs studio. That has added an extra layer of logistics and security to our morning, but it's well-worth it for the energy a live audience will bring to the second hour of the broadcast.
5:30 a.m.: I'm usually on my second cup of coffee by now. But the coffee pots are empty. Even decaf. In morning TV, this is a red alert.
6:15 a.m.: I review pieces and our 8 o'clock cold open — the top of the hour that teases great segments ahead in the show.
6:50 a.m.: A couple of our social media producers are live on the GMA Wake-up Call and heading down the hallway to new anchor Amy Robach's dressing room where Sara Haines is showing off her adorable baby pictures. Will, the host of the "Wake-Up Call" interrupts and asks about what Sara has lined up for "Pop News" today. (She's stepping in for Lara who is still recovering from her hip surgery.)
7:00 a.m.: We are on the air! As the signature GMA music kicks in I always get excited. Honestly, being here every morning never gets old! I sneak a "behind-the-scenes" photo to post on Instagram from the control room as the broadcast gets going.
7:20 a.m.: First block of the show is done. During the commercial break, I talk with the pop-news writer about final touches for the segment. I head back to hair and makeup to review with Sara Haines.
7:50 a.m.: It's almost 8 a.m., and I take my seat in the control room and put on my headset.
7:59 a.m.: Countdown to air for the 8 a.m. hour. I check in with the anchors onset and walk Robin, George, Michael and Amy through the top of the hour.
8:08 a.m.: Pop-news time. Sara brings up that "See You Again" record. The anchors start singing along! Strahan jumps in with a birthday shoutout for Wiz Khalifa — a great TV moment.
8:30 a.m.: We finally debut the lively audience all vying for a rose from Bachelor Nick Viall, who will make his appearance later. The anchors dive into the first segment. We're going live to a realtor in Massachusetts who is showing a spectacular and zany '70's-style house.
8:45 a.m.: It's time for Deals & Steals. A very popular weekly segment — the producer coordinated several audience members to show off the fall fashion deals. We love having GMA viewers live on-air.
9:00 a.m.: And we're clear! Made it through another show.
9:05 a.m.: Time to decompress for about five minutes before I head up to our 66th St. offices to start preparing tomorrow's show.
10:00 a.m.: I head into the daily story meeting where everyone in the GMA office comes to pitch ideas for the next day. I see different faces here than at the studio. We're a 24-hour operation with roughly three staffing shifts a day.
12:00 p.m.: To break up the cycle of "Friday eve" meetings, I join Michael Corn along with some of the staff head out into Central Park for the weekly "Walkabout" that Michael started. All are invited on the mile-long walk to clear our heads and exercise a bit.
2:00 p.m.: Our second-hour team gets together to review the show for the next day. There are many segments already in the advanced planning stages. Several producers are really excited up about Gigi Hadid and Tommy Hilfiger who are on tomorrow. This is the first big fashion show we will have staged on-air! Plus, it's great having the live audience now because we've got fashion bloggers who will be in the audience Friday morning to see the collection revealed.
3:00-5:00 p.m.: I'm in back-to-back meetings. They range from the daily check-in with ABC News President James Goldston to planning for Ginger [Zee]'s live remote from Dancing with the Stars next week. My last meeting wraps, and I'm tired.
6:00 p.m.: Two producers are in my office scrutinizing all the topics for our live 8:30 discussion tomorrow morning. Everyone has been working long hours this week ,and one of them falls asleep on my sofa — ironically right on a pillow that says "Wake Up and Be Awesome."
6:45 p.m.: We're wrapped for the day and I'm headed out to dinner.
8:30 p.m.: As I'm leaving dinner with friends, scripts and live segment notes are streaming into my email. I start reviewing them in my taxi home.
10:00 p.m.: I should be asleep, but I'm squeezing in one more chapter in the latest Daniel Silva book.
https://digiday.com/?p=197967
December 7, 2023 • 13 min read
In this week's Media Briefing, publishing executives share how the task forces they created earlier this year to oversee generative AI guidelines and initiatives have expanded to include more people across their organizations.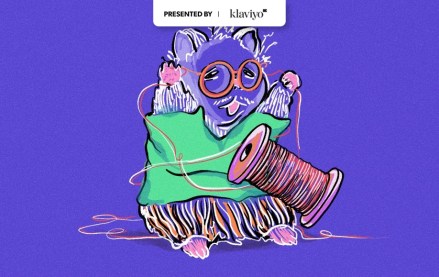 December 5, 2023 • 6 min read
News publishers are cautious to pour more resources into Threads, as limited available data makes it difficult to determine whether investing more into the platform is worth it.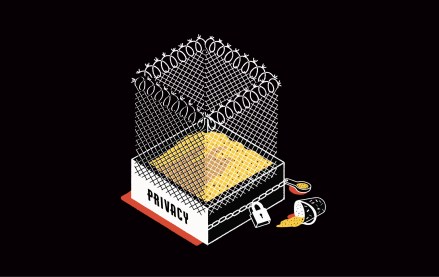 December 4, 2023 • 4 min read
FLEDGE stands for 'First Locally-Executed Decision over Groups Experiment' and makes ad auction decisions in the browser, rather than at ad server level.