David Cross is bucking typical distribution and payment models to bring his first feature film to the masses.
Best known as half of the comedy duo "Mr. Show" and for his role as Tobias Fünke on "Arrested Development," Cross, 50, plans to bypass established channels for the Feb. 13 release of "Hits," a dark comedy about fame and delusion in the age of YouTube. The star-studded indie film is slated to arrive simultaneously in at least 50 theaters across the U.S. and as a BitTorrent bundle, making it the first feature film to debut on that platform. And fans can pay whatever they want to watch it.
Thanks to Cross' ongoing Kickstarter campaign, which aims to raise at least $100,000 for theater rental fees and marketing expenses, fans at home or in theaters will be able to pay what they want to watch or download the film. "Hits" will also come to iTunes, Amazon Instant Video, and other film distribution platforms, but with more traditional pricing and digital rights management restrictions. Cross cited Radiohead frontman Thom Yorke and comedian Louis C.K. as inspiration for his own distribution experiment, as both of them helped innovate direct artist-to-fan distribution models.
Digiday caught up with Cross to discuss "Hits," BitTorrent, Kickstarter and comedy in the YouTube era. Excerpts:
How did "Hits" come about?
I've seen my fill of empty indie films. I was at Sundance a bunch of times. And I was like, fuck it — I've had this idea kicking around for a while — I'm going to make a movie that I know that I can shoot cheaply. I live where we shot it. People crashed at my house. It was conceived as a less-than-$1 million movie.
How was sitting in the director's chair for the first time?
It was great. The chair wasn't comfortable at first, but we added some back padding because I have this lumbar-support thing, and that really helped. But seriously, I had moments where I fought off doubts, but there's really no secret to being a good director. You just surround yourself with really talented people who are competent at what they do. It was very collaborative, as is most of the stuff I do. My job was basically keeping the set loose and fun.
What is "Hits" trying to say about the Web and things that go viral?
It's the conduit for fame and success, whether that fame and success is warranted or not. It's a massive shortcut to those things. In part, "Hits" is about a generation that's growing up expecting to be famous. And rightly so. I'm condemning that. It's unfortunate, but it makes sense that teenagers would go, "Well, the teen mom got famous." It's not a major plot of the movie, but if you have a video that goes viral, it's the easiest, quickest way to get famous.
Do you follow the YouTube scene at all? I'm curious what you think about high school-aged personalities and "comedians" with millions of followers on YouTube and Vine.
Well, I suppose part of my grumpy old Luddite feeling about it is jealousy — like, what, that's all you have to do? I busted my ass doing stand-up in shitty western Massachusetts bars for $30 then drove back through the snow. It's all that grousing that the last generation has about this generation. It speaks to the culture we're in that everything is a product of unregulated free-market capitalism. You have a generation that is weaned on learning to monetize their thoughts.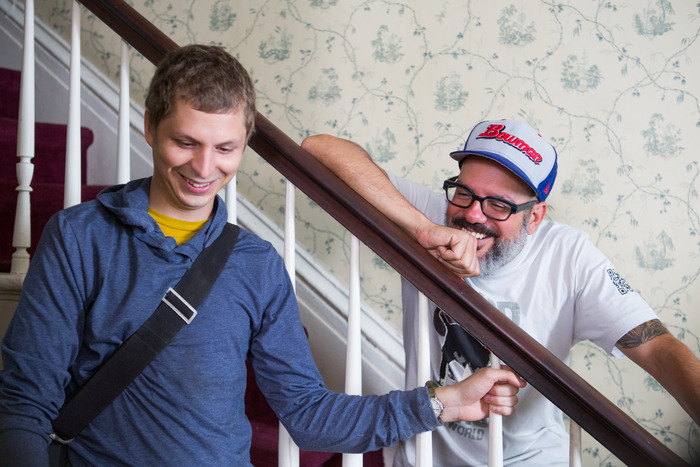 That's a pretty radical shift from your experience, it seems.
When I was growing up, there was this real idea of selling out: How dare you sell out your art to advertise soda and sneakers just so you can make some money. Now there's no such thing as selling out. That band Fun is advertising Chase Bank. A fucking bank! Twenty years ago, that would be the end of your career, fuck you. But now, everybody is like, "Fuck it, make as much money as you can." But look, I've done movies for Fox Studios, and that is selling out in a sense. Why wouldn't you try to get as much money as possible for this art you create? I'm the dumb one.
But at the same time, it's never been easier to fund and distribute art — and that's a good thing, right?
Corporate sponsorship is different than the other stuff, like crowdfunding and other platforms. Those are conduits to get your art out there. But if you have a platform like Spotify, which takes peoples' music and doesn't compensate them for it, then I imagine those artists are like, "Millions are listening to my music, but I only have this $192 check to show for it, so fuck it, I'm going to take this music and use it to sell a Prius."
Is that what's appealing to you about the pay-what-you-want model, that it's a direct conduit between you and the fans?
Yeah. Nobody harbors the delusion that we're going to make a pile of money from this little film. The idea is to get it to as many people as possible. For me as a filmmaker, I want my film shown in a theater. It's great that you can watch something on your laptop, but that's not what I intended when I was choosing what lens to shoot it through. The Kickstarter is to offset some of the costs. Everything costs money, and this is literally the only way that it is going to show in some of these smaller cities.
Why did you choose to work with BitTorrent to distribute "Hits"?
BitTorrent was very enthusiastic. Their proposals were extensive and well thought out. I'll take less money to go with someone who is truly enthusiastic about pushing it out there. And the movie is made, nobody is going to make any money on this, so let's get it out to as many people as possible. Also, all this content that that would be on a DVD extra can be right on your BitTorrent package — deleted scenes, behind the scenes — all that cool shit is right there. You don't have to wait four months and go to Best Buy.
What were the distribution alternatives?
We got offers from distributors, but they were all the same plan: Open in New York and Los Angeles, maybe a handful of other places, play it for a week, then put it on video on demand. That's boring. I'd make a little money, but I'd rather roll the dice and take the chance. And I'd rather have more people watch it.
A lot of people don't know you were actually Kickstarter's first investor. Have you been active on the platform?
Yeah, I was the first person to hear the idea and go, "That sounds fucking amazing." Obviously, I wish I had put more money in. I am not nearly as wealthy as people seem to think I am. But there is one thing that is a big bummer: I have contributed well over $10,000 to different projects because I get really excited about people's ideas, but that is not reflected on the ["Hits"] Kickstarter page. My producer set it up, and he's only backed one or two projects, so I look like a big hypocrite.
Well, that'll be in this interview, so you can just direct people to Digiday.
Yay! And it came about organically, sort of.
But seriously, beyond crowdfunding, how has the Internet changed comedy?
Everything gets recorded, and that's awful. I wish that shit was banned. You can't craft the jokes [in front of audiences] anymore. You can't say, "That didn't work for the audience, maybe I should restructure it." Standup is not music. It's not like people go, "They're playing my favorite songs!" If you hear a joke being set up and you know what the punchline is, that's not enjoyable. People aren't going to see you for your greatest hits. You need that element of surprise, the audience not being aware of what that twist or punchline is.
For someone starting out in comedy today, what advice would you give them?
My advice is always the same: Take every opportunity you can, get up as often as you can. But in light of what we were just talking about, maybe that's not the best idea. Maybe create your own night somewhere. Ask some guy at the laundromat or the cowboy bar if you can do stand-up there — and make sure no one records anything.
I saw on the Kickstarter page that you're going to be a godparent for two high-rolling "Hits" backers. Are you excited to meet your new godchildren?
I cannot wait. I love children, and nothing brings a tear to my cheek faster than the children of strangers.
Homepage image courtesy of David Cross
https://digiday.com/?p=101573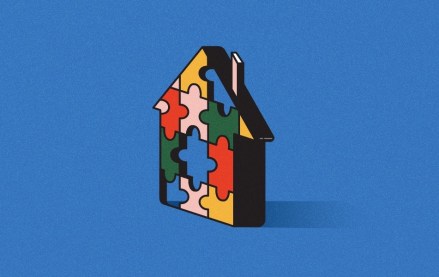 September 22, 2023 • 4 min read
Apartment Therapy's president Riva Syrop took the stage at the Digiday Publishing Summit to discuss the convergence of commerce and sponsorship revenue within its Small/Cool event.
September 22, 2023 • 4 min read
Media execs took stage at the Digiday Publishing Summit to discuss the growing importance of ROI in ad campaigns this year.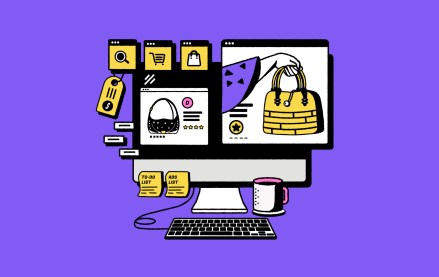 September 22, 2023 • 4 min read
CEO Satya Nadella said AI assistants will be as ubiquitous as PCs and will help users navigate across apps, operating systems and devices.