The crisis that never was: Why mobile ad-blocking fears haven't been realized
January 10, 2020 • 3 min read
•
•
A few years ago, alarmist headlines claimed ad blockers would kill the internet after leaching millions of dollars in publishers' revenue and insisted advertisers should panic.
Today the notion of mobile ad blocking has receded in publisher's minds from existential threat to manageable nuisance. On their priority list of issues to address, it has dropped somewhere below managing user-privacy regulations and identifying audiences as use of third-party cookies wanes.
Despite the fact that more people are accessing publishers' sites via mobile devices, publishers aren't wringing their hands about the rising number of ad blockers on them. This is partly because publishers earn less revenue from ads on these smaller screens. Also the industry as a whole has made great strides in improving the online ad experience overall. Plus, ad blockers on mobile devices are harder to install, and because of this, they are less prevalent.
A tech vendor has pegged the percentage of users who currently block news publishers' ads on mobile devices at 8% to 15%. In 2019 separate studies by the Interactive Advertising Bureau and the Association of Online Publishers estimated mobile ad-block rates of 8% and 2.4%, respectively.
As publishers' traffic has moved from desktops to mobile devices, their fears that people would block the ads on the smaller screen have not fully materialized. And desktop ad-blocking rates by users currently remain at about 20% after being as high as about 30%, according to the IAB and the AOP.
"It's tedious to download and install separate ad-blocking apps," said Prash Naidu, founder and CEO of Rezonence, which helps publishers monetize ads. "Most mobile advertising is served within walled gardens, which are insulated against ad blocking anyway, so the incentive to install an ad blocker is reduced for a user."
A February 2019 Comscore report found that 57% of users' time on mobile devices was spent in app, more than was the case for other computing devices, and the most popular devices for ad-blocking software installations had the lowest amount of time spent with them. Mobile ad-blocking rates vary hugely depending on the publisher. Gaming sites, for instance, regularly report higher ad-blocking rates.
Another reason publishers are spending less time being concerned about ad blocking on mobile devices is the disparity in price for mobile ads as compared with desktop ones. The cost per thousand impressions for desktop ads could be £25 ($32.63), compared with £8 ($10.44) on mobile devices, said Adam Gilsenan, chief revenue officer for Rezonence. So publishers aren't missing out on as much lost revenue when users deploy ad blocking on mobile devices. In 2017, top U.K. publishers individually lost about $2.6 million a year as a result of ad blocking on mobile and desktop devices, according to AOP data.
Ultimately, publishers accept that some people don't like advertising and may use blockers to counter being tracked by companies.
Since October Google's Chrome Canary, a browser allowing developers to test new products, has blocked heavy ads from loading. When this happens, users receive a notification that the ad has been blocked. As Chrome Canary is intended for users who must be comfortable with the fact that its features are still being tested, the adoption of this particular component will be low, Naidu suggested.
"Browsers regularly stop intensive scripts running anyway so I don't think even if this feature is made the default, I don't think it'll change things a lot," Naidu added.
While droves of users may not be opting for ad blockers on their mobile devices, regulators' data protection policies and browser changes can imitate the role of an ad blocker, said Brian Kane, chief operating officer and co-founder of Sourcepoint.
"This evolution of ad blocking means publishers need to implement strategies to ensure sustainable monetization is achievable, whether that's through capturing identity, encouraging logged-in users, or finding ways to comply and protect user data while still delivering the best experience possible, personalized to individual preferences," he said.
https://digiday.com/?p=356144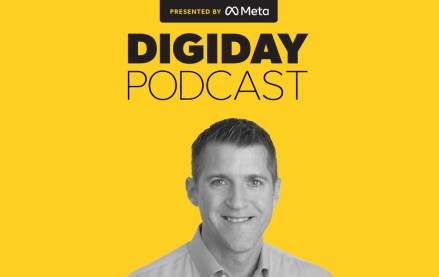 November 28, 2023 • 4 min read
Google's vp of global ads is confident that cookies will be gone from Chrome by the end of next year, despite all the challenges currently facing the ad market.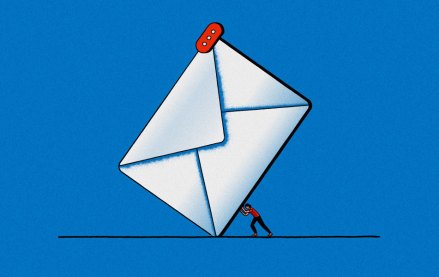 November 28, 2023 • 6 min read
Some email newsletter platforms' click-through rates are actually click-to-open rates, which are measured against the number of emails opened rather than the emails sent. But buyers seem to prefer it that way.
November 24, 2023 • 5 min read
Publishers' events businesses picked up pretty significantly during the back half of this year — and they will focus on sustaining that lift into 2024, according to Digiday+ Research.