The Counterpuncher: The Guardian's new CRO Hamish Nicklin is on a mission
January 3, 2017 • 10 min read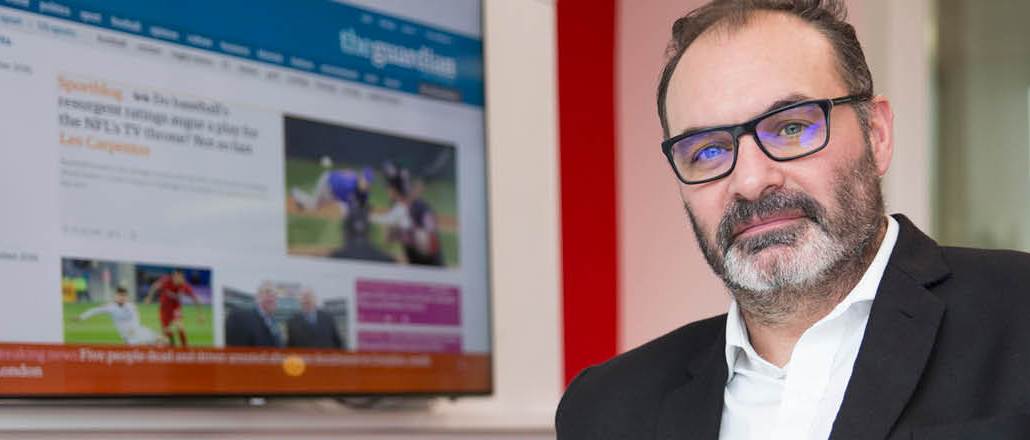 Back in the late noughties, Hamish Nicklin took up boxing. He was drawn to the sweet science as a fun way to keep fit, and he spent four years sparring twice a week with former Google colleagues. There was just one problem in his short-lived pugilistic adventures: He punched so hard that he hurt his hand. "I just punched badly," he laughs.
Now, as chief revenue officer at The Guardian at the most fraught period of its 195-year history, Nicklin is back in the ring. He's learned to hit back at the pummeling the publisher has taken over the years as advertisers favor audience over context, quantity over quality, and clicks over impressions. And he's not shy about saying so.
"We're chasing the wrong things. The idea of bombarding people with ads for the sake of scale, at cheap costs, is a bit rubbish. It doesn't work for advertisers or consumers, or publishers. We've forgotten what really matters, which is getting people to do something. We want the Guardian to be a catalyst for change," he says.
And he doesn't have the luxury of time. With a 2016 pre-tax loss of £69 million ($87 million), the Guardian is dangerously in the red. Guardian News and Media Group, which also owns the Observer newspaper, has a unique ownership structure. In 1936, its parent company The Scott Trust was established to secure the newspaper's financial and editorial independence. But insulating such losses indefinitely is not a luxury even the trust can afford. As such, in January 2016, The Guardian announced plans to cut costs by 20 percent within three years. So far, that's involved a voluntary redundancy program in London, which has resulted in the departure of 270 staff. Its U.S. operation will also need to scale back its workforce by 30 percent. And the publisher has also dialed up appeals to readers to donate and support the Guardian with various paid membership tiers.
Nicklin arrived midway through this turmoil, six months after the cost-cutting measures were announced. A lot has changed internally in that time. One of the new processes is a three-month objectives check-in, led by editor-in-chief Katharine Viner and CEO David Pemsel. That's sped up internal processes. And it's a system Nicklin is at home with, since it's been borrowed from Google — where he spent nine years of his career, in various senior roles. That experience certainly comes in handy now. "I'm often asked, 'What would Google do in this situation?' It definitely helps put a certain perspective on things," he says.
A crisis is a terrible opportunity to waste
Nicklin hasn't been shy in making changes at the Guardian. Within weeks he'd radically changed the commercial team structure, which was surprisingly still very siloed. Now, there are unified client-facing teams, rather than three separate selling divisions, and there's a laser focus on embedding the new commercial positioning with advertisers, as a "platform for action."
This is intended as more than a pithy mantra. Nicklin wants the Guardian to take a leading role in convincing agencies that advertising in its current form is damaged. The story is familiar: The Guardian is by no means the only newspaper publisher hurting from the continued fall of print ad revenue, nor the fact digital advertising has failed to fill the hole. And despite The Guardian's regular record-breaking traffic — never more pronounced than during Brexit and the U.S. presidential election — that has so far failed to convert to ad revenue. A fact Nicklin readily admits. Added to that, he strongly believes that programmatic advertising simply isn't working in publishers' favor currently.
The new centralized Guardian commercial team works closely with advertisers, whether it's with branded content, programmatic, print and digital display, to determine what will make its audience respond to ads in a way the Guardian can measure and quantify, beyond just click-through rates. The team will be monitoring four performance targets, which will be built into commercial packages: Whether they can prove a reader has taken notice, changed their mind about something, like the brand or product they buy from, go somewhere or buy something.
Nicklin's conviction in the right commercial path and narrative for the Guardian, together with his sunny disposition, has been revitalizing — a razor slice above the battered brow — to colleagues still reeling from the departure of so many staff, and the uncertainty that left behind.
"It's been a difficult year in many ways, with the voluntary redundancy program. The disruptive impact that has shouldn't be underestimated," says the Guardian's commercial director Nick Hewat. "But Hamish came without any baggage, and so was able to inject a positive energy and optimism that was really needed after a long period of time when people probably weren't at their best because of the uncertainty hanging over them."
Optimism is an attribute that's prized in leadership, and Nicklin embodies this, according to Hewat. "Hamish is full of energy and resilience, and leadership needs that because people thrive off it. His personality and character, as well as the timing of when he joined, was all very beneficial," he says.
The happy warrior
Nicklin has quickly become known for his blunt talk. While former colleagues describe the "legendary smile," Nicklin has become a leading critic of how programmatic advertising in particular operates, rewarding the wrong outcomes and leaving quality publishers scraping for pennies while middlemen and data merchants make off with most of the money.
In October 2016, Nicklin made waves when speaking at a Mediatel event in London and declaring that The Guardian bought ad programmatically on its own site, only to find that in some cases, for every pound an advertiser spent, only 30 pence reached The Guardian. The rest was eaten up in serving and data fees along the way.
"It's insane," Nicklin says bluntly.
Nicklin's hardly a Luddite looking to smash the platforms. In fact, he's spent a good part of his career at tech platforms, having worked a decade at Google, before joining AOL as U.K. managing director, a role he was in for just five months before being snapped up by the Guardian.
"If all you're looking for is a pair of eyeballs, as cheaply as you can find them, then the Guardian isn't the place for you to put your ad," he says. And yet it's this mentality, which is at the root of the problem publishers are facing, rather than the ad tech itself — or the tech platforms for that matter. "Facebook, Google, they're just symptoms of the deeper problem," he adds, though he admits the trade-off between what the publisher gets back from publishing to platforms like Facebook compared to what it puts in is far from balanced.
He believes there are ways to fix some of these imbalances if ad tech vendors were willing to build in signals that detect how much production has gone into a piece of content.
"We spend hours figuring out the best page layouts and designs, and where to embed ads. We could find ways to feed in signals to show how many collaborators worked on a piece of content. There are loads of different signals of quality that an algorithm can digest." And they could be configured in a way that couldn't be gamed, and that algorithms can understand, he adds. "But agencies and advertisers need to demand it."
Nicklin's assault on the ad tech tax is one that has many publishers nodding in unison. He's reticent to call out just who took the 70 percent cut in the Guardian's investigation of programmatic buys, but he vows the situation will — and indeed must — change.
"We want our vendors to give us audit rights, show us full transparency, so we can be more on top of what's happening and see what's going on in the bid train," he says. We want to take back more control of that part of the revenue stream. Otherwise, we've essentially outsourced our sales team, which doesn't make sense if the future is programmatic."
"We have to change"
Nicklin's passion for the Guardian brand is noted by pretty much everyone who knows him. Rachel Forde, CEO of MediaVest, who also describes Nicklin as a "super bright and shrewd" media man, says that his passion for the Guardian brand and what it stands for in British culture made him "an obvious fit" for the role.
He's been in situ at The Guardian's Kings Cross headquarters for two historic, global news events already: the EU Referendum, and the U.S. Presidential election. His eyes light up when he describes the atmosphere of tense anticipation in the newsroom on the eve of and in the aftermath of both events.
And yet, he was a late Guardian bloomer. His great-great-great-grandfather on his mother's side, John Walter, was founder of The Times. That meant he grew up in a The Times household. The reason for his switch in newspaper loyalty: the phone hacking scandals that hit The Times' parent company News UK, or News International as it was known then. Although the scandals were tied to the other newspapers in the group, Nicklin says he wanted no part of it. "I started reading the Guardian via the mobile app and haven't looked back."
Nicklin may be in a commercial role, but if the job was just a matter of making money, he'd soon get bored, he stresses. He needs to believe in a company's goals. When it comes to assessing what companies and roles will suit him, he considers two factors: what's that company's purpose and what's its map for progress. As long as he can identify and believe in both, then he'll throw everything into it. "I believed in the purpose of Google; that's why I stayed there nine years. And I believe in what the Guardian is trying to achieve," he says. But he's realistic about it too. "Unless we progress, we're not going to be in a position we want to be in, given the shape we're in. We have to change, shape and adapt, and that, I love."
With Nicklin's boxing days firmly behind him, he's turned to other ways to unwind. He enjoys yoga, though admits he isn't sure what kind. "It's the bendy type," he jokes. But his real passion, alongside spending time with his baby daughters (who he adds are blissfully past the tantrum phase) is enjoying the fruits of his wife Helena's expertise as a wine critic. And he has plenty of time to shed the pressures of work in the time it takes him to ride home on his motorbike — a hair-raising experience for anyone during London commuter hours. "Everyone is literally trying to kill you. It's actually a lovely way to switch off. You have to really stay focused."
That same laser focus he applies to the road, rings true with the descriptions some of his former colleagues give him. "Hamish is a fearless thinker," says Bruce Daisley, Twitter's head honcho for Europe, and a former colleague. "He's one of the gentlemen of the ad industry. He's thoughtful, intelligent and articulate. He stood out from the crowd at Google because he wasn't afraid of taking responsibility for things. Hamish makes things happen."
Image: courtesy of Bronac McNeill.
https://digiday.com/?p=215053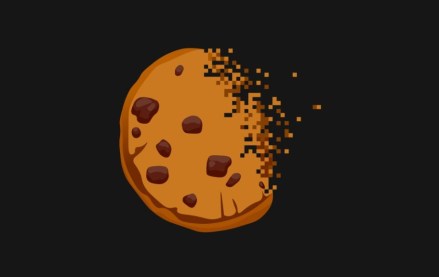 September 25, 2023 • 1 min read
During the Digiday Publishing Summit, execs from companies including Condé Nast, Dotdash Meredith and Thomson Reuters assessed the industry's readiness.
September 25, 2023 • 5 min read
Publishing executives shared their honest and unfettered opinions on the rise of generative artificial intelligence technology and its impact on traffic, IP protections, content production and jobs at the Digiday Publishing Summit last week.
September 25, 2023 • 5 min read
Here is A sampling of other AI-related news from last week.