Yesterday Digiday published a 5Qs with Google vp of display Neal Mohan. In the interview, Mohan took exception to talk from competitors that the ad-technology system being stitched together by Google isn't "open." Mohan cited several examples of how DoubleClick integrates products of Google competitors. Bill Wise, chief executive of Google rival MediaBank, took some exception to Mohan's point. He answered a couple questions about his view of the real issue about the future direction of advertising technology platforms. Follow Wise on Twitter @billwise.
Do you feel like Google is building an open ad system? What are the characteristics of an open ad-technology system?
Google's non-search advertising-technology stack is an open system. Period. And what they have compiled organically and via acquisition is truly impressive. I personally have a tremendous amount of respect for Neal Mohan and the team. That being said, they're not neutral, and their lack of neutrality undoes much of the value they create through their openness.
Think about it. On the one hand, Google is one of the world's biggest purveyors of digital media buying and planning tools in the world — just in display, there's the AdX Exchange, Invite, Terracent, Admeld, Ad Planner. But Google owns huge swaths of the media landscape as well, from DoubleClick to YouTube to Android to the AdWords ad network to potentially Motorola Mobility in the future.
Now, Google's media planning and buying technology ostensibly exist to help advertisers and agencies find the right inventory and audiences for their business. But it's hard to honestly act as the neutral platform when you own so much of the inventory and have power and influence over the supply side of the market. It's a little like using a buy-side real estate broker who owns half the houses he or she shows you: It's a conflict of interest that's just too big to ignore.
To bring this to a consumer-facing analogy, think about the uproar over Google's algorithm changes to favor Google Plus. Google claims to guide searches through the Web to find the most helpful information possible but then sets its algorithms to favor its own properties. At best, that makes Google less useful. At worst, it's an abuse of power. The same problems will manifest themselves on the "ad-plumbing" end.
Of course, neutrality and openness are related. Openness allows advertisers, agencies and third-party publishers to forge their own marketing path based on the solution stack they think makes the most sense. Neutrality ensures that the businesses guiding respective clients down that path are truly providing the best guidance possible.They're both there to make sure that the market grows in the way that's most beneficial to the businesses that make it up. And so a lack of one — openness or neutrality — makes the other far less useful and meaningful.
There's also the point of simplicity. This seems to be the refrain of many. Is it a worthwhile goal, and is it an attainable goal in an industry that spawns a new ad-tech player seemingly every week?
Simplicity definitely is possible, and it's entirely necessary. It's bizarre how much of work-flow and pricing gets sucked out of the ecosystem because of technologies that ostensibly build efficiency. Something needs to be done to tame that complexity and make digital media truly efficient.
The digital marketing landscape is completely fragmented with hundreds of disparate point solutions that do not inter-operate efficiently. The result is mass inefficiencies within work-flow, billing/paying, discrepancy resolutions, etc. As a result, little of the incremental value the intermediaries bring to the market is making its way back to the principals in the market — advertisers, their agencies and publishers. Google has gone in and consolidated much of this plumbing and has created short-term efficiencies in doing so for these principals. They have created their stack primarily by leveraging their access to scale across their ad serving, search and ad network businesses. Google's approach to the "fragmented point solutions" problem is to build its own technology stack through acquisition. That's certainly one approach, but, again, it's not neutral. What we need is a way for agencies, advertisers or publishers to essentially build out their own solution stack, and control their marketing technology from a central hub. And that hub needs to be open enough to let advertisers choose whatever technology solutions work best for them.
What I'm talking about is a kind of "app store" for marketing technologies. It's a central console through which advertisers and agencies can manage across a wide array of technology solutions. That gives agencies and advertisers get their own consolidation, in a way; and the point solution ecosystem can continue to produce extremely effective answers to specific problems. AppNexus's app store is a good example here, at least for one part of the industry.
Creating that app store is the goal for MediaOcean, the company that MediaBank seeks to form with Donovan Data Systems (we're currently awaiting Department of Justice approval). We want to provide that open, app-centric environment, not just for digital advertising, but for all media — because the entirety of media is facing complexity problems that come with new technologies. We think our approach will provide a neutral, open, and valuable alternative for everyone in the business globally. Everyone wins, not just Google.
https://digiday.com/?p=5448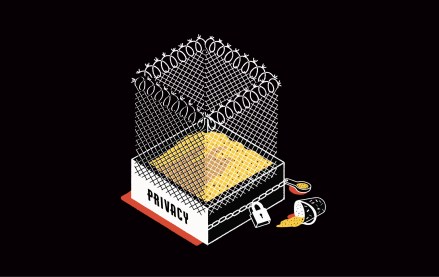 December 4, 2023 • 4 min read
FLEDGE stands for 'First Locally-Executed Decision over Groups Experiment' and makes ad auction decisions in the browser, rather than at ad server level.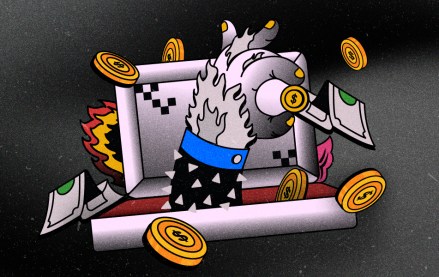 December 4, 2023 • 7 min read
A look at the genesis of ad tech, from the first online display ad in 1994 to the dotcom crash.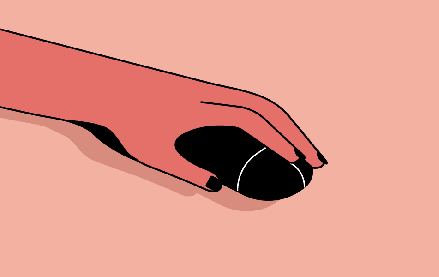 December 1, 2023 • 3 min read
People claim that the role of chief diversity officer is vanishing. However, AI is booming, and the CDO can help ensure responsible AI.