Alt UK magazine group Dazed makes its video play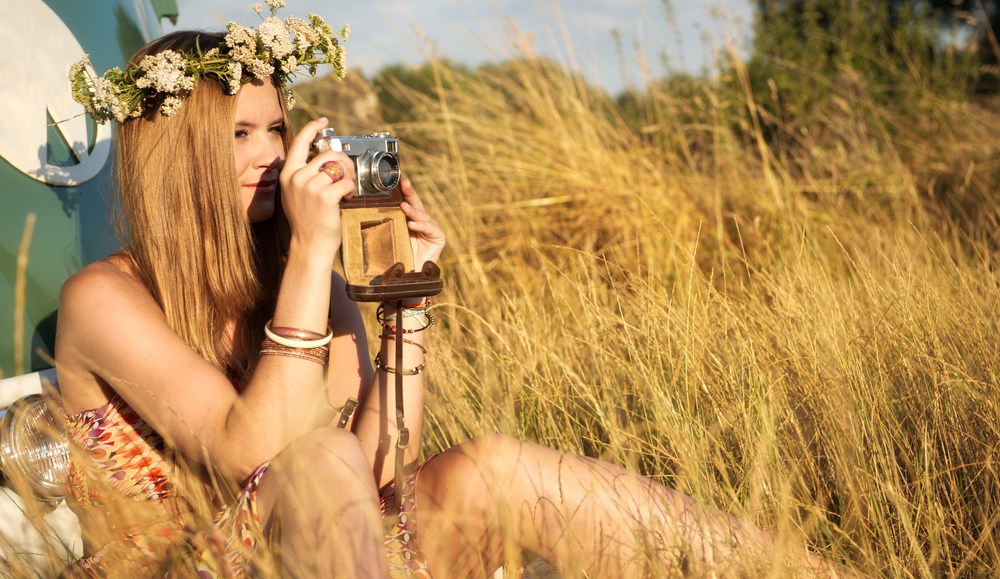 Like all magazine companies, Dazed Group is adapting to a new era. The alternative style bible founded in the '90s has successfully invested heavily in its video offering. But unlike some publishers, it's not interested in the pre-roll ad market. Instead, it has spent the better part of a year translating its tradition of iconic fashion imagery in print into a broadcast-quality video studio to serve TV channels and brands.

The move comes as the commissioning of indie TV programming has grown by 8.4 percent year-over-year in the U.K. to £1.67 billion ($2.8 billion), according to research from TV production trade association Pact. In comparison, the video advertising market in the U.K. stands at £324.9 million ($545 million) after 62 percent year-over-year growth. In diversifying, the company is going after a new market.

Dazed Group's co-founder, editorial director and publisher Jefferson Hack is leading the video charge, which involves tapping the editorial side to create branded content as well as original programming. "The next big revolution in media will be the moving image, which is no longer the domain of directors or massive studios. I want to be disruptive in that area," said Hack in the FT recently. A spate of new hires and video projects for broadcasters and brands adds substance to the rhetoric.
The company is now almost a year into the experiment with its video venture Dazed Vision. The company hired TV producer Ravi Amaratunga, formerly commissioning editor at Channel 4, to build the division from scratch into the six-strong division of full-time staff it is today. "Most of our business has been coming from piloting new ideas on our website, and those that do succeed and have social pickup we end up then super-sizing [for TV]," said Amaratunga. "Going into video has already made quite an immediate impact commercially."
One of the first projects Dazed Vision took on involved shooting a short video for film star James Franco for the magazine's "Visionaries" series, which involves commissioning video around the magazine group's cover stars. When it comes to commercial projects, it has already had two major series developed for national television broadcaster Channel 4, translating the brand's counter-cultural caché onto the TV screen. Music Nation is a series documenting cult-music scenes, which was just picked up for a second season. A major international eight-part series for a U.S. broadcaster is now in the works.
The strategy is an unusual one. For most other publishers, a video strategy isn't about producing bespoke video; it's about serving ads at scale.
"[The scale model is] about having good agency deals in place so they've got a lot of video on the site and identifying video to build stories around. It's as a desk editing exercise – you don't really make anything yourself," said Tom Happold, director of video production agency Happen Digital. "But if you are an online publisher that does fancy yourself as a video producer, it's a good source of revenue and something to get in on."
Branded content is the other revenue stream for the company. Notable co-brand video projects include New Music Cities sponsored by fashion outlet All Saints, featuring emerging artists from different cities with narration from established stars like José González. But when it comes to maintaining its spirit of edginess, the company expects editors to do so without the church-and-state divide.
Digital development director Matt Jones said the company has no issue asking its editors to work on ad campaigns: "We don't see an issue with it. Maybe if we were doing a different kind of content, perhaps we would. But for us, brands come to us for our experience in content and the audience that we reach."
The policy of having editors work on commercial briefs is a controversial but not unheard of strategy in the battle of quality over quantity. Publishers like Hearst U.K., Mental Floss, Dennis Interactive and Say Media are all also dissolving the editorial-business line by recruiting their own reporters to create work on behalf of brands.
In the same interview with the FT, Hack says its work with advertisers is not an issue: "We're skilled at this' we've being doing it for over 20 years. If there is a degree of transparency about the brand's involvement, it's win-win for everyone. Accept it, and move on."
https://digiday.com/?p=83731