More than 73% of consumers are active social media users, and 56% of them expect brands to have an accessible social presence. Understanding what customers mean when they talk about your brand is only one element of the social intelligence needed to succeed. DIGIDAY: DATA spoke with Rob Key, a 20-year veteran of the ad industry, who is helming Converseon, a social media consultancy with a trove of blue-chip clients, industry awards and a unique take on what intelligent data really means.
Q: What is the true meaning of "social intelligence"?
We're at an incredibly interesting time in human communication.  The expressions of ideas, wants, needs, opinions,  inspirations, rants, wishes and more through hundreds of millions of conversations a day are now able to be captured and understood via what we call "Conversation Mining" technologies. At Converseon, we have processed literally tens of billions of these vast, unprompted conversations from blogs, newsgroups, forums, microblogs and more to help glean deep insights to help answer key brand, business and social questions.  This repository of conversation — which we add to in "real time" constantly — holds profound knowledge and insight for product development, customer care, campaign development, campaign effectiveness and much, much more, but only if it can be understood within a framework that allows it to get to where it needs to go, and be effectively and rapidly acted upon. Some top priorities are;
The ability to scale this human insight in such an intimate and immediate way is clearly unprecedented, and is posing real challenges for brands, governments and other organizations struggling to keep up.  It's also clear there is an evident and profound competitive advantage for those organizations that can do so. A core challenge we're working to solve is how to separate the intelligence — the eureka moments of insight and discovery — from the vast noise associated with "social monitoring" — a big pipe of often "dumb" and irrelevant data. This is clearly a substantial challenge, and one we are working hard on every day.  The ability to layer deep intelligence onto these conversations is really at the frontier of technology.
Social intelligence then is not only about capturing this vast conversation, but unearthing deep meaning and insights that can meet the myriad — and proliferating —  uses across organizations. This is about finding the ideas that can change organizations and products. We're just scraping the surface of where we will be in the next couple of years. Social Intelligence requires precise and accurate data from the social graph, it requires consumer and brand insights from that data, and it requires visualization and decisioning tools to activate the insights. Data, insights and tools are at the heart of analytics.  Social Intelligence is how social media impacts the enterprise and analytics is how it is achieved.
Q:. How does one go from social data to social intelligence?
We first have to recognize human language is extremely complex. Beyond explicit, obvious conversation,–  "I love x brand" for example. Here are layers and layers of more subtle implicit meaning – the use of metaphor, slang, sarcasm, imagery and more. Much of the work in social intelligence has focused on basic natural language processing — breaking down sentences and conversations into component parts, keyword matching, categorizing specific works into associated sentiment, and more.  This is obviously critical, but machines don't do a very good job on slang, sarcasm and more. This becomes increasingly difficult when one recognizes that human language is constantly evolving.  Approximately one thousand words per day are added to the Urban Dictionary.
Google says that on average 20 percent of searches it sees in a typical month have never been seen before.  Add on top of that cultural and contextual meaning, and it becomes clear that machines can only do a portion of what's necessary  to find the meaning.  They do quite well with basic intelligence; volume, source, topic detection (to some extent), incomplete (and sometimes misleading) geo-location, and perhaps very rudimentary (and quite inaccurate) sentiment analysis.
In fact, the best automated sentiment solutions in the market today are generally only 60% accurate, and that is based on what it can find, which is generally the most obvious.  This is why some solutions make much higher product claims – they're only counting the most obvious and leave the rest to "mixed or neutral."  That level of superficial intelligence can be sufficient if the only real use case is to understand "what are people saying about me now?"  This basic intelligence fails miserably if trying to ask a more significant business question, like "what aspect of my product do moms like most?"
To answer more sophisticated questions, we have to get past purely machine-based metrics and begin to get into the "whys."  Machines can tell you conversation about your brand spiked 20 percent in a given week, but it can't tell you why.  You may be able to see if your positive sentiment is increasing, but you don't know among whom or the root cause. This requires more advanced social intelligence. The way we tackle this is by using advanced technology to not just replace human intelligence, but to scale human intelligence.
We use machines for what they do best, and humans for what they do best.  This requires a multi-disciplinary approach that brings together statistics, sociology, cultural anthropology, linguistics, and more to understand not just the words, but the meaning.  It's critical for us to see not just the trees in the forest whizzing by the window, but to discern the forest from the trees. We have made a great investment into proprietary machine-learning technologies to help train the machines to get smarter and to find more obscure and nuanced patterns and meanings that simply cannot be captured by machine alone.  And we then use highly scalable human analysis to get the really difficult and challenging conversations, where often some of the most important eureka moments of and insight reside.
These include things like metaphor, and what we call IWOTs (I want one of those…) that can lead to product ideas or enhancements, "voices" in the conversation, customized influence, resonance, implicit sentiment, meanings, and more. This allows us to provide the highest levels of intelligence from the conversation while ensuring the intelligence of the technology continues to evolve rapidly.
Sometimes the best insights are not driven by the majority of the conversation, but by the the white space, or the anomalies.  We want to hear what's being said that's unexpected and different.  Here we can use technology to give us roadsigns that point to things that seem out of the ordinary.  This can lead to conversation spots of great significance. Twitter, for example, has been referred to as a Cultural Assessment Tool.
What is trending and what people are saying tells us much about who we are as a people at this moment in time.  It's one of the reasons we are a Twitter Firehose partner. We are able to capture 100% of tweets from this incredibly powerful and insightful platform. And this intelligence is continuing to evolve.  We still think we're on the front end of the possible.
Q: How does social intelligence drive competitive advantage?
Social intelligence by itself doesn't don't create competitive advantage. It provides critical and input for smart people and organizations to create competitive advantage by identifying undervalued assets, seizing emerging opportunities, identifying whitespace, and doing things simply better than they do now.  As Henry Ford once said, "If I had listened to my customers, they would have asked for a faster horse."  There is a level of alchemy that needs to happen and social intelligence is rapidly becoming an absolutely critical ingredient. The first step is to align social intelligence with desired key performance indicators. What is it that the business wants to achieve? We call this social listening for purpose. Just listening in the abstract leads to abstractions.
Listening with a purpose means the conversations are mined to answer business questions. The solutions then need to be configured to meet those requirements, some of which can be fulfilled with pure heavy handed technology, but most of which require custom metrics and more nuanced insights. Our Conversation Mining product is designed to fulfill multiple-use cases within organizations, along with the workflow tools to create arteries of social intelligence that crisscross the organization to get into the hands of the people that can do something about it.
By aligning our social intelligence with other business metrics, we want to ensure that we include a normalized dimension, a quality dimension, an efficiency dimension, and a contextual dimension (is your 62% positive sentiment and x volume threshold good for your category and size or not?). In this way we can create core metrics to measure specific business objectives and provide decision-makers with meaningful benchmarks and targets. This is helping to fuel a new generation of analytics solutions. For example, it's no longer just about brand awareness as a metric, but the quality of the awareness (negative or positive), which can of course now be drilled down to its root cause and origin.
Q: Are organizations structured to leverage this?
One of the most interesting aspects of social intelligence is how often it is becoming the impetus for organizational transformation. Most organizations struggle initially because first the data is very complex, as we've discussed.  Capturing, synthesizing, cleansing, appending, sharing and finding actionable meaning and ROI from the vast unstructured, unprompted consumer conversations can overwhelm many organizations.
First generation monitoring solutions have been high on irrelevance and low on data intelligence. Second, once the data is tamed, and meaningful insights extracted, most organizations find that they are simply not sufficiently organized to take advantage of the insight. In fact, some organizations have halted listening to the conversations because their internal teams simply are not prepared to take appropriate action based on the insights.  Of course, those organizations ultimately suffer as their competitors reorganize and respond to take advantage of social intelligence.
At Converseon, we have tackled this problem by building a robust, highly experienced management consulting practice that helps organizations create cross-functional frameworks to scale and harness the value of social intelligence.  This is increasingly needed as organizations realize that certain capabilities can be delivered more efficiently and effectively when delivered through a focused team of specialists.  Activities which should be consistent across the enterprise are more easily managed through a centralized measurement framework. This results in higher consistency and quality of e-commerce efforts, greater efficiency, greater scalability of social media efforts, faster speed to change social media capabilities and lower total and more effective use of distributed resources. These frameworks include governance, policies, training, risk management, regulatory compliance and more.  This is especially true as social intelligence becomes even more intelligent by integrating it with other data sets, such as web analytics, sales data, CRM/customer profile data and more to understand the direct and correlative impact of social intelligence and more broadly, social media efforts.
Q: What's coming next?
We sit right in the confluence of Big Data, sentiment analysis, analytics and social expression.  We like where we are.  However, we remain in the early stages of the possible.  We see social as not just another marketing or research opportunity but truly the evolution of human communication. Social is becoming pervasive.  Humans are intrinsically social animals. Tools may change but we know social conversation will continue to become more immediate, more pervasive and more intuitive.
We are continuing to build and deploy new technologies that push the frontier of how much machines can help us with deep level meaning in manners that are much more effective than what is in market today. We will provide even more levels of intelligence, while ensuring we do so ethically while respecting privacy mores.  Some of these technologies will be introduced later this year.
We believe strongly in the evolution of social intelligence into enterprise analytics — integrating information from other data sources to increase our visibility and insight into the conversation and providing a deeper understanding on its impact on business performance. We will see more and more organizations transform business processes to leverage the insights.
And of course, human conversations are multi-language conversations. We are currently providing social intelligence in more than a dozen languages and this will continue to grow.  We are putting special focus on asian languages (where we already offer Mandarin via a partnership). Finally, we will begin to see technologies like our Conversation Miner become an enabling technology for a vast array of new tools and applications ranging from HR and product development to analytics, customer relationship management, compliance and ideas we haven't even conjured up yet. We're looking forward to the challenge.
Download Converseon's Listening 2.0 report here
https://digiday.com/?p=762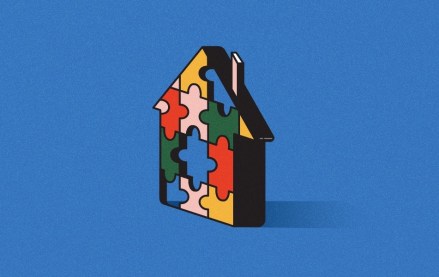 September 22, 2023 • 4 min read
Apartment Therapy's president Riva Syrop took the stage at the Digiday Publishing Summit to discuss the convergence of commerce and sponsorship revenue within its Small/Cool event.
September 22, 2023 • 4 min read
Media execs took stage at the Digiday Publishing Summit to discuss the growing importance of ROI in ad campaigns this year.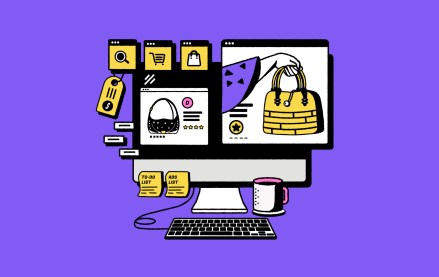 September 22, 2023 • 4 min read
CEO Satya Nadella said AI assistants will be as ubiquitous as PCs and will help users navigate across apps, operating systems and devices.