Yahoo is pulling back on its Outbrain/Taboola competitor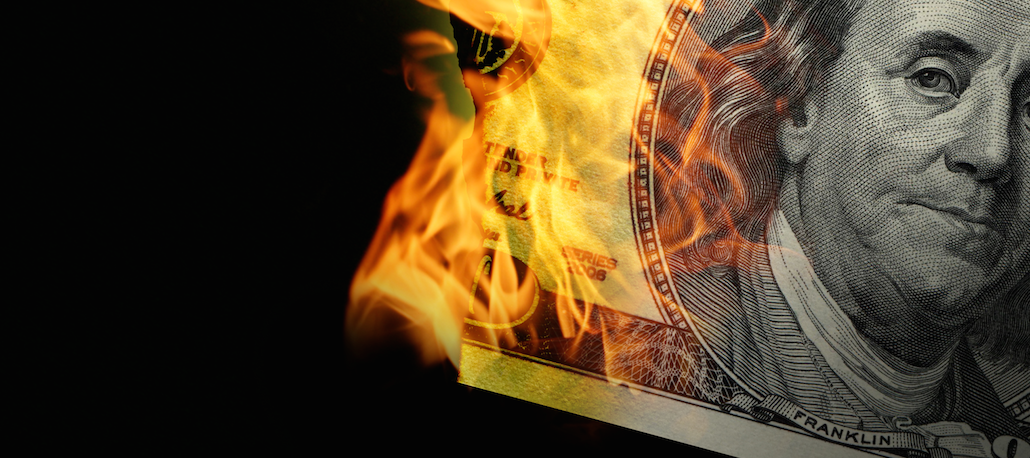 The content recommendation wars have claimed another casualty: Yahoo Recommends, Yahoo's two-year-old widget that puts suggested articles on the bottom of publishers' pages.
Yahoo posted a brief statement on its site saying simply "Yahoo Recommends signups are now closed" and directing visitors to its other products. A spokesperson emailed: "We have not made the decision to shut down Yahoo Recommends, however, we are not actively signing up new publishers at this time."
The move comes as Yahoo faces great uncertainty over its future as a company overall. It's slashing costs by cutting 15 percent of its staff, shutting down several of its digital "magazines" and engaging bankers to explore a possible sale.
As far as Yahoo Recommends, Yahoo entered an already crowded market when it launched the service in September 2014. These widgets have drawn value from the once-ignored bottom of publishers' article pages by mixing publishers' own content with ads from other publishers and advertisers, producing a welcome revenue stream for cash-strapped publishers. The content recommendation companies get paid when people click on the content or ads in the widgets.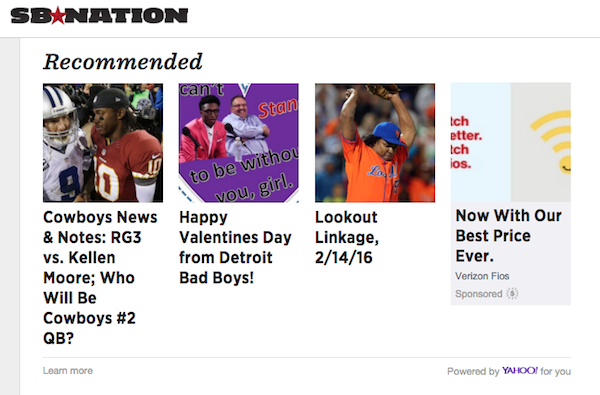 But Yahoo didn't turn out to be much of an Outbrain killer after all. As a new entrant, it had to compete with the two big giants in the space, Outbrain and Taboola. Those two could afford to cut big checks to incentivize big-name publishers to sign on with them and add on other services such as analytics tools to help publishers optimize traffic. At the end of 2014, a smaller rival, IAC's nRelate, succumbed to the competition and was shut down as a standalone business serving non-IAC publishers. Another, AOL's Gravity, ended as a content recommendation business after AOL struck a deal to use Taboola for sponsored content. (It continues to use Gravity as an editorial content recirculation engine.)
Yahoo managed to get three marquee publisher names on board at launch: CBS Interactive, Hearst Magazines and Vox Media. Of those three, CBS Interactive has since signed with Taboola and Hearst is using my6sense to power suggested articles on its sites including those of Cosmopolitan, Good Housekeeping and Marie Claire. Vox Media sites are still displaying the Yahoo Recommends widget; it's likely that won't be the case for long, though.