Conde Nast's Croi McNamara: 'We're big YouTube believers'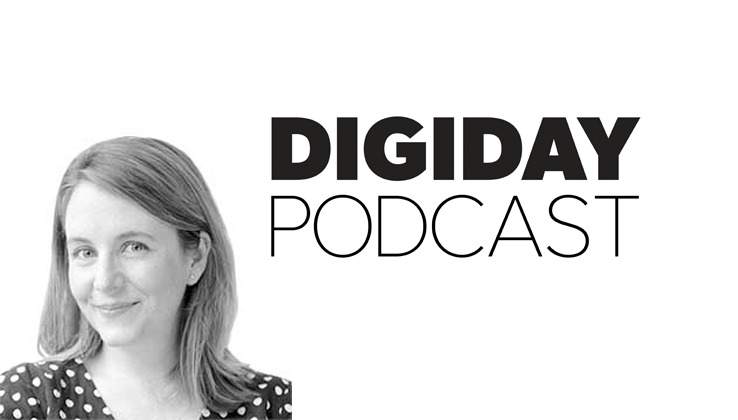 Subscribe: iTunes | Stitcher | RSS
Condé Nast has made video a big focus at the company. Croi McNamara joined the company in January as svp of digital video programming to accelerate that change through its video division, Condé Nast Entertainment.
"Previously, we were an in-house incubator," said McNamara on this week's Digiday Podcast. "We now have video all under one roof. We embed video teams with our brands for the deepest storytelling abilities."
While it publishes to Facebook, and experiments with Snapchat and other platforms, YouTube remains an important platform to Condé Nast for its premium content. McNamara discussed this and more with Digiday senior reporter Sahil Patel. Edited highlights appear below.
Using YouTube for longer videos
"We're big YouTube believers. There is a trend of going longer on YouTube. The retention rate on 20 minutes of content with that sort of chapterized informational breakdown — we really saw it work. We can take that curiosity gap and fill it with deeper information. [We ask:] What is the chapterized version of this question?"
YouTube has business advantages
"They're experts. They know their environment — what's working, what isn't working. We know when we put videos on YouTube, we're going to learn something new about our audience. We don't run into some of the other complications we have on other platforms. It becomes an easy place for us to exist creatively and from a business perspective, and we learn a lot. We're going to continue to grow it and put more resources into it."
Experimenting with Facebook mid-rolls
"Facebook is a really fantastic opportunity. We are in the mid-rolls beta test cohort with Facebook. Facebook is about how the viewer watches content and engages with it. The No. 1 thing that drives sharing on Facebook is emotion. Get them in that first three seconds, and find a story that keeps them watching through so that they share."
Franchises are important to publishers
"Franchises like '73 Questions' are important because it's a consistent player in our portfolio. It is attractive to us internally but also to brands. It's about engaging the audience. We see revenue opportunities arise."
https://digiday.com/?p=249130