Condé Nast UK gets just 4 percent of its traffic to desktop homepages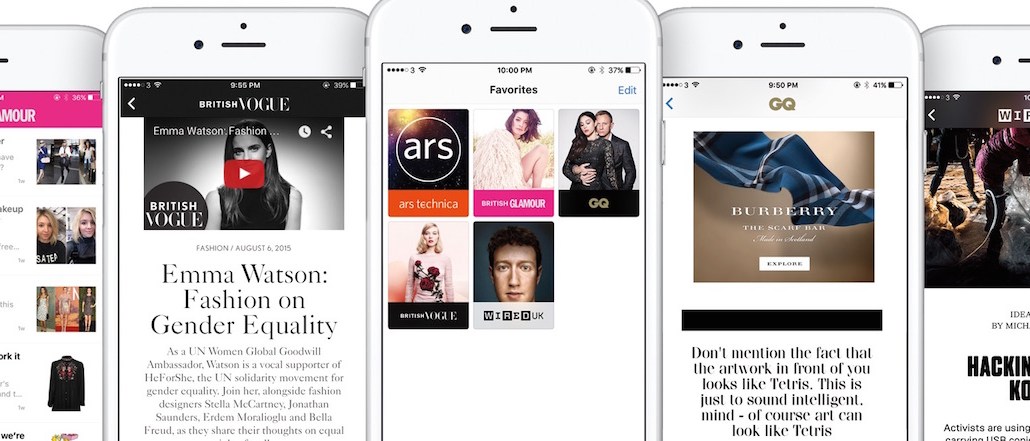 Condé Nast U.K., with 10 titles including Vogue, GQ and Wired, has rebuilt its digital backbone to capitalize on the explosion in mobile and native advertising.
Eight months in the making, the work is aimed at helping the publisher roll out digital products faster and run more native advertising.
"Condé doesn't have a reputation for being the strongest digital publisher because we are still such a strong print brand. That's a double-edged sword," said Condé Nast U.K. group digital director Wil Harris.
That perceived disconnect is set to change. Like many publishers, Condé Nast has seen desktop homepage traffic decline to 4 percent of its overall audience while mobile traffic has grown to represent about half its traffic, according to Harris. (Between July and September, Vogue.co.uk had 2.25 million unique visitors, 1.3 million (58 percent) of whom came via mobile, according to Google Analytics.)
All 10 titles are moving to a common content management system, starting with GQ. When the men's site launches in the next few weeks, it will have infinite scroll, feed-based navigation and more native ad placements. Articles will be pre-loaded to speed up load time. Digiday caught up with Harris to talk about the changes.
How hard was it to start from scratch?
I used to say my job was minimizing the number of people who are pissed off with me in any given week. You can have 10 times the amount of people and still not have enough to maintain 10 separate code bases. But we knew we had to go back and rewrite the code bases from scratch with one common core across the 10 titles. The impetus for it was mobile growth.
So mobile has been more central to the design than desktop.
When designing Web pages, you can get obsessed by what your homepage looks like on desktop. Homepage desktop readers are less than 4 percent of our audience in the U.K. The people who follow us are those that follow us on YouTube and Twitter. Their Twitter feed is their homepage, and they see every article we post there.
How do you approach Facebook Instant Articles?
We're massively excited about it. We want people to come to the site, as that is where you will make the most money. But not being on those platforms is like selling a magazine but making people come to your office to buy it. Facebook is like your magazine-distribution outlet. You can be nervous about it and have anxieties, and you can even think it's not ideal, but you can't not do it.
How is Facebook faring for video compared to YouTube?
We just started publishing video directly to Facebook in the last few months. We use both, but interestingly, we are starting to see view counts on Facebook way exceed what we are getting on YouTube.
Why is that?
Facebook is promoting video heavily. If you upload video in a native Facebook player, they are putting it in the news feed. The algorithm picks the best stuff,and will pick video first because they want to build views there. So if you upload a video in the native player straight to Facebook, the traffic is four times higher than if you embed a YouTube video on Facebook.
How much traffic comes to you from social platforms?
Social is now a bigger source of traffic for us than search. That happened at the beginning of this year. We spend a lot of time looking at why, and the answer is mobile. So we're having to educate journalists, advertisers and clients on the fact that if the first half of this decade was desktop and search, the second half is social and mobile. We spend more time optimizing for social than search. Facebook is the biggest source of referral traffic.
Image courtesy of Condé Nast.
https://digiday.com/?p=142790