Conde Nast now has 28 shows on Snapchat, with plans for more
April 11, 2019 • 5 min read
•
•
In the early days of Snapchat Discover, Condé Nast, like other publishers, converted some of its magazines into digital editions that were exclusive to Snapchat, first with Vogue and then followed by Wired, GQ, Self and Teen Vogue.
These days, the magazine empire only has two of those publisher editions remaining on Snapchat with Teen Vogue and Self. In October 2018, unfortunately, timed with a bad earnings report from Snap, Bloomberg reported that Condé Nast was pulling the channels for Wired, GQ and Vogue, and was laying off employees associated with the channels. But that doesn't mean the company has abandoned Snapchat: Condé Nast International added three publisher editions with Vogue UK, Vogue ES and Vogue FR. And while Condé Nast may have pulled some of its other magazine editions on Discover, the company manages 28 video series on the platform.
Even as Snapchat Discover has become more crowded and other publishers such as The New York Times have pulled their channels, Condé Nast remains invested in Snapchat and plans to introduce more series to the app, according to Oren Katzeff, president of Condé Nast Entertainment. CNE reached more than 39 million unique viewers across the 23 shows it had live in December 2018, according to Condé Nast.
"Our relationship with [Snap] has progressed, shifted and adapted over time, and I think it's adapted in a positive away for us and them. We had taken some original channels down and are making an effort of taking existing IP and optimizing for the Snap platform. While we do have 28 shows that run on Snap, we didn't haphazardly select them," Katzeff said.
Condé Nast maintained the publisher channels that made the most sense for Snapchat: Teen Vogue and Self. Teen Vogue had previously used Snapchat to premiere digital magazine covers. Now, Teen Vogue publishes two editions per week on Snapchat, which in part features content from the site but is specifically repackaged for Snapchat. The brand has one dedicated designer for Snapchat, and the rest of the team is a part of the larger editorial and social team.
"Our audience is primarily a younger consumer. We have a shelf life of our reader, so we're always after the younger audience. Snapchat probably more so than any other brand in the building makes sense for us," said Carrie Marks, associate director of audience development & social media at Teen Vogue.
Teen Vogue has increased its subscription numbers by 180 percent between March 2018 to March 2019, according to Condé Nast. Teen Vogue declined to share specific numbers. When it comes to successful content themes, Marks said sexual health and wellness is "consistently a top performer," on Snapchat while celebrity-driven news is not.
"That speaks to our reader being a little younger and not as well versed [in sex education] and looking for us to educate them. It speaks to sex ed in this country and probably a lack of that in a lot of ways," Marks said.
Self's Snapchat edition, meanwhile, also produces a few editions per week, where its content also explores female sexual health and topics like periods and bra size.
The other brands at Condé Nast do not have exclusive editions but instead have branded video series on the Snapchat. Condé Nast had pulled GQ's weekly publisher edition, and now Condé manages four GQ series on Snapchat: "Actually Me" with 30 episodes, "Tattoo Tours" with eight episodes, "On The Rocks" with five episodes and "Iconic Characters" with three episodes. Vanity Fair and Glamour, meanwhile, have four series each; and W and Bon Appetit have two series each; and seven properties including Wired and The New Yorker have one series each.
These series aren't completely exclusive to Snapchat. For example, Wired's series "Autocomplete Interviews" is available on its own website and on YouTube. But the episodes are reformatted to the Discover platform.
"The version you get on Snap is unique to Snap. Each one of the shows is edited and optimized. There's a ton of shows and IP we've created that aren't on Snap that we didn't think would perform as well. We're constantly looking at what's working and what's not working," Katzeff said.
Not having to make exclusive content helps boost the profit margins, as publishers can use existing resources and media assets to fine-tune content for Snapchat Discover. Insider, for instance, has been using its large social video library to create some new content for its publisher channel.
Condé Nast declined to share its viewership numbers or if the channels are profitable. Katzeff said they take advantage of a variety of Snap's monetization products such as unskippable ads in its shows.
Condé Nast does have one series exclusive to Snapchat. In line with Snap's push for original shows, Snap greenlit a crime series called "True Crime Uncovered," which will be produced by Condé Nast Entertainment. That first, six-episode season premiered in May 2018. The second, seven-episode season premiered in September 2018. Katzeff said CNE and Snap are in talks for a third season.
"True Crime Uncovered" had season-long sponsors, including Oxygen, Sony and TNT.
"We invested [in the original show] with confidence that there's advertising demand with it. Snap is pretty good at having a variety of different models that work for either a particular project or partner. If we weren't seeing an upside from revenue and audience, we wouldn't be airing these shows on Snap," Katzeff said.
https://digiday.com/?p=329745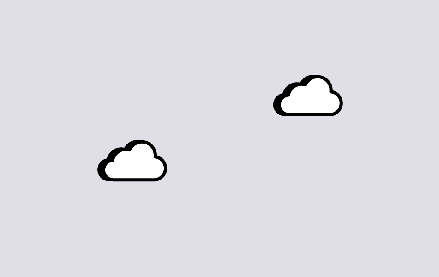 November 29, 2023 • 6 min read
Reducing carbon emissions from the digital ad ecosystem is an important priority, but various players are skeptical that much can — and is — being done to practice sustainability.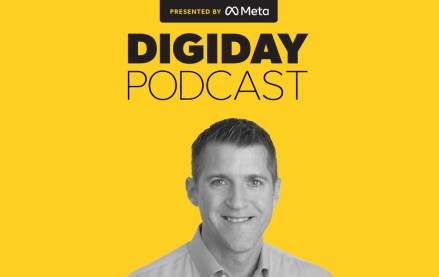 November 28, 2023 • 4 min read
Google's vp of global ads is confident that cookies will be gone from Chrome by the end of next year, despite all the challenges currently facing the ad market.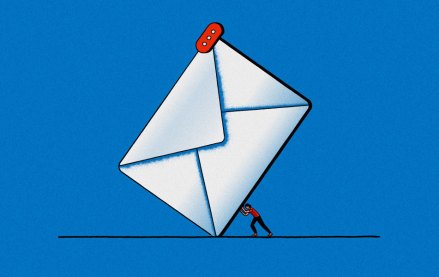 November 28, 2023 • 6 min read
Some email newsletter platforms' click-through rates are actually click-to-open rates, which are measured against the number of emails opened rather than the emails sent. But buyers seem to prefer it that way.