Condé Nast launches Mini Vogue in the UK, and hints at more branded content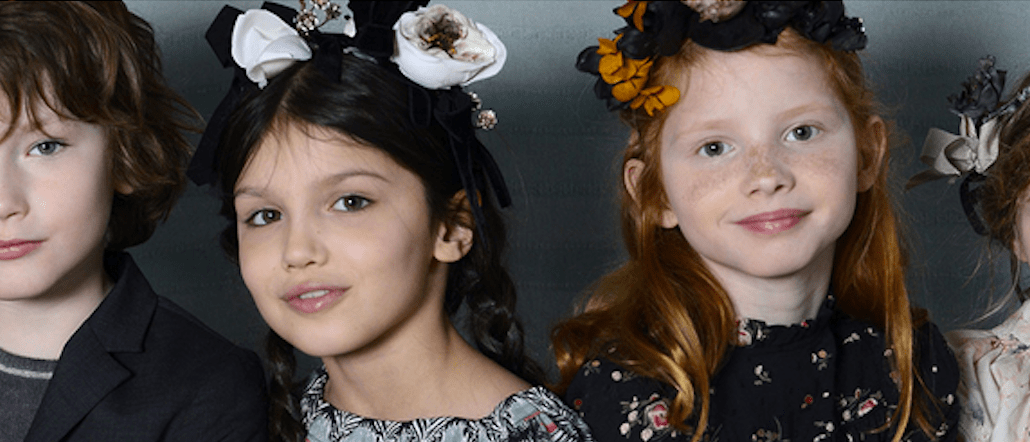 Condé Nast took the wraps off a children's section for British Vogue Monday, its biggest launch since it began mining reader data six months ago to help it create and inform new products. It also hinted at exploring new ways to monetize there by ramping up its production of branded content.
"Mini Vogue" is a section dedicated to clothes and content for kids, and is meant to fill a hole that Condé Nast didn't know existed until examining reader data. "On Vogue people search a lot for maternity or baby fashion or general female lifestyle around pregnancy and being a young mother, said Wil Harris, the publisher's head of digital. "It wasn't something we saw as being well-served on the site in a particularly deep way."
It is now. "We want to build a data-driven culture here," said Harris, and Mini Vogue is a tangible expression of that. After Harris came on board in 2014, Condé's first ever team of analysts was hired, and to the dismay of some of the old Condé guard, "growth hackers."
Although Mini Vogue has launched with high-end children's retailer Bonpoint as a hands-off sponsor, Condé Nast is exploring ways to integrate its advertising partners "more deeply" into its content, said Harris. Toward that end, it has run video-led branded content campaigns with Cartier, for example, including one with British style icon Poppy Delevigne wearing and extolling the virtues of the Cartier's Amulette, this June. It has also done some "deep Instagram integration work" with Dior, but it is hungry for more, according to Harris.
The Cartier video was viewed 60,256 times by June 24, according to Condé Nast, with the average dwell time at 1.57 minutes, significantly higher than the usual Vogue average (1.05 minutes). Page impressions to the news articles which ran on Vogue.co.uk as part of the campaign generated 14,917 unique users, while total impressions served hit 189,659. Overall the display ads which accompanied the video and social activity generated 4410 click-throughs. Cartier attributed half of all referral traffic to Vogue.co.uk itself.
"Evolving our commercial partnerships is an incredible opportunity for us and challenge," said Harris. "People are used to buying ads with us, whether across our print or digital products. But it's now about educating them to go for ways that drive much deeper engagement and advertisers that do that see amazing results."
Condé Nast opened its branded content studio in its U.S. offices in January, called "23 Stories by Condé Nast" after the 23 floors the company occupies at One World Trade Center. In a break from the approach taken at many other major publishers, editors from its fleet of magazines work directly with marketers to produce branded content. In the U.K. there is no "official" content studio, although they do have a team dedicated to creating content for brands.
Harris would like to build out a more robust content studio with its own specific branding, however. "We have a lot of creative capability within Condé Nast — arguably more than any other publisher or media owner — in terms of real high-end expertise," he said. "We don't always expose it to agencies and clients in the most joined up way."