Complex Media has taken its version of "Snow Fall" to brands with a piece of long-form sponsored content from Converse, introducing the sneaker company's new shoe, Cons.
The Converse piece is a look at Brooklyn soul band Phony PPL and the rap group Ratking. There are seven sections, each section broken up by a Converse GIF ad, that can be navigated by infinite scroll or through a navigation bar on the left. Embedded into the content are songs from the bands and videos about about each artist. The final section scrolls horizontally through seven types of Converse sneakers, which when clicked, lead users to Champs' site.
The effort is part of a larger trend in digital media to multimedia narrative, informally known as "Snow Falls" after the December 2012  Pulitzer Prize-winning New York Times multimedia story about an avalanche, "Snow Fall: The Avalanche at  Tunnel Creek." These efforts have spread across the Web as eye-catching examples of the potential of digital storytelling. Critics have panned copycat efforts as little more than indulgences that make readers work too hard.
Complex has done this type of multimedia storytelling before, like its recent story on Korean pop star G-Dragon. While a lot of the back-end technology for the Converse ad is similar to the previous edit incarnations, Moksha Fitzgibbons, head of revenue at Complex, told Digiday that new features for Converse were created specifically for the ad, requested by either Champs or Converse. For example, the navigation bar on the left was built at the request of Converse; the horizontal scroll for sneakers came from a request from Champs, wanting to focus on making the product "the hero." Complex has a 12-person branded content unit.
"It's a good situation where the client has pushed us beyond current set offerings," he said.
Over the last year, publishers like Polygon, The Guardian and Pitchfork have developed their own multimedia versions to tell stories in the digital world using big images and various forms of media. It was only a matter of time before a publisher tried to sell this to a brand. It makes sense considering the current vogue for "brands as publishers." Converse would appear to be one of the few brands able to pull off this kind of thing, considering its rabid following. Hard to imagine people spending over five minutes "immersed" in multimedia storytelling about Febreze.
Complex also brags that its "Snowfall" works on mobile, too.
"Other folks have done these types of executions, but no one has brought it to tablet or mobile," said . "We're the first in that area. Everything is brought into one storytelling episode, and this is the future of native advertising and branded content."
https://digiday.com/?p=56182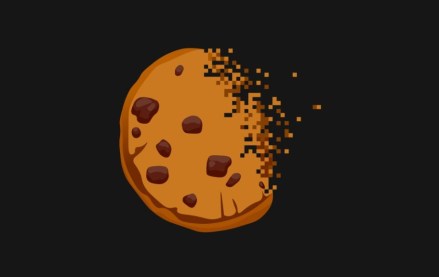 September 25, 2023 • 1 min read
During the Digiday Publishing Summit, execs from companies including Condé Nast, Dotdash Meredith and Thomson Reuters assessed the industry's readiness.
September 25, 2023 • 5 min read
Publishing executives shared their honest and unfettered opinions on the rise of generative artificial intelligence technology and its impact on traffic, IP protections, content production and jobs at the Digiday Publishing Summit last week.
September 25, 2023 • 5 min read
Here is A sampling of other AI-related news from last week.