Complex Networks plans to diversify its way through the pandemic
April 2, 2020 • 6 min read
•
•
Complex Networks CEO Rich Antoniello has steered the media company away from an economic cliff before, so he's following a similar strategy to now deal with the coronavirus pandemic. He's expanding. That is to say, Antoniello plans to follow through on the expansion plans that Complex already had in place for 2020. "We're not pulling the plug on anything that we had in the chambers or anticipated," said Antoniello.
Sometime in the next two to three weeks, the company plans to debut another commerce property that Antoniello described as "Kayak for sneakers." On March 31, it introduced a new ad program to sell ads on other publishers' sites. And — for now — it plans to debut a new event in the fall.
Rather than retreat from new business initiatives to take shelter in legacy revenue streams, Complex Networks is looking to go the other direction. If Complex needs to cancel its biggest event, ComplexCon, it may use its four-month-old Complex Shop commerce platform to virtually replicate ComplexCon's fashion marketplace. If advertisers are pulling money because they don't have the right messaging for the current cultural climate but they are still looking to push product sales, Complex could package their products with the line of hot sauces it sells.
"We want to put as little pressure on yesterday's revenue streams and as much pressure on tomorrow's revenue streams as possible," Antoniello said.
That doesn't mean that Complex is not feeling pressure on its business. The company already fell short of its first-quarter revenue goal despite revenue for January and February being 28% higher than the year-ago mark. Antoniello noted that the company had set an aggressive first-quarter revenue goal and that its revenue still grew compared to the period last year. While Antoniello said the company is still on pace to turn a profit this year, he doesn't expect the company to hit the revenue goal for the year it had set prior to the pandemic. "I'd love it if it would happen; I just don't see it as a possibility right now," he said.
Reacting in time
Several media companies have already taken steps to cut costs in order to deal with the pandemic. Highsnobiety laid off 25% of its workforce and closed its commerce business. BuzzFeed, Vice and Group Nine have cut some employees' salaries.
Complex has frozen hiring for the time being, but it has not yet instituted pay cuts or furloughed or laid off employees. The company's overarching priority at the moment is keeping as many people in the company creating content and monetizing that content, and Antoniello said there are "too many open data points to make a definitive decision with things still changing on an hour-to-hour basis."
Antoniello took a similar tact when presenting to Complex's board members. Instead of presenting a 12-month plan for how Complex Networks may be hit by the pandemic and how it would respond to those impacts, in a board meeting on March 30 Antoniello broke down that plan into three-month increments. That quarter-to-quarter approach is mean to give the company to adapt to those impacts without overreacting.
"If you do a massive course correction right now where you're assuming the worst, the world could be very different in a month, and then you're actually not set up to capitalize on that moment," said Christopher Erwin, principal and founder of strategy advisory company RockWater.
Case in point: Complex has not rushed to cancel ComplexCon since the event is not scheduled to take place until November. Similarly, it has not yet decided what to do with its inaugural First We Feast Fest, which is slated for the fall but does not yet have a confirmed date or secured venue.
Contingency plans and preparations
If ComplexCon cannot take place as planned, Complex may not need to completely cancel the event, which is as much of a fashion marketplace as a street culture festival. Antoniello threw out the possibility of opening up the company's e-commerce site, Complex Shop, to the companies that would have hosted booths at ComplexCon.
That possibility piqued the interest of Dre Hayes, brand architect and co-founder of The Foundation, which handles U.S. branding, sales and distribution for Kappa, which has paid for a booth at the past three ComplexCons. Not only would a virtual marketplace be more cost-effective for vendors — eliminating costs like building the booth and hiring staff to work it — but also "when you start doing it from a virtual standpoint, then the whole marketplace is the world," Hayes said.
Considering when its events are scheduled to take place, Complex has some fortune working in its favor. As another example, the company had already shot the episodes for its show on TruTV "Hot Ones: The Game Show," which premiered in February, "so that money keeps coming in," Antoniello said. That show has brought in other money. The company launched three new hot sauces in connection to the show, and over the weekend of March 28, the company saw a 14% increase in hot sauce sales above its forecast, he said.
Meanwhile, Complex's advertising business has not been hit as hard as Antoniello had expected. Mobile and streaming companies have increased the money they spend with the company compared to last year, and Antoniello said that the company "closed a big T-Mobile deal" on March 30. "We haven't seen a lot of things come out of the pipeline," he said. However, the company has noticed that advertisers are hesitant to close deals at the moment. "They're not saying 'no' yet. They're saying 'give me options,'" Antoniello said.
Complex is able to remain in the mix because, as an entertainment company, it is more likely to attract audiences during the quarantine and to get those people to spend even more time with its content, said Cliff Atkinson, svp and executive director of digital media at RPA. However, "the biggest thing is trying to understand if they can continue to create content in this time to feed the appetite," he said.
The answer is yes. Six weeks ago, Complex increased show productions to bank extra episodes before the quarantine prevented companies from shooting in studios or on location. It also began developing ideas to produce its existing shows remotely and develop new remote-oriented series, seven of which will debut over the course of this week and next week.
That programming pipeline can help Complex hang onto ad dollars. "Video content is something that advertisers are definitely still looking for and trying to understand where consumers are going, especially young males since a lot of sports is where we were reaching those males," Atkinson said.
From its production preparations before the pandemic-induced quarantine to its stay-the-course expansion plan to the potential for a virtual ComplexCon marketplace if the lockdown continues, Complex's strategy to survive the current economic climate is to give itself as many options in the form of alternative revenue streams as it can.
"I feel like there's a way to win here and make this work to the advantage, if you're willing to not look at everything as a debilitating mistake," Antoniello said.
https://digiday.com/?p=363280
October 2, 2023 • 1 min read
•
•
The publishers who attended DPS were focused on the potential upsides of applying the technology to their operations while guarding against the downsides.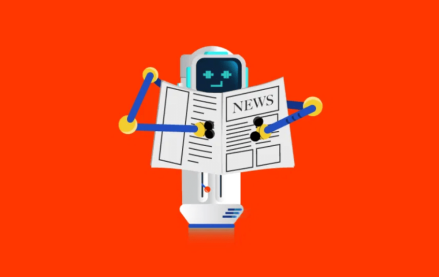 October 2, 2023 • 4 min read
•
•
Now that ChatGPT users can surf the internet for information, some publishers are reconsidering the weight of the issue.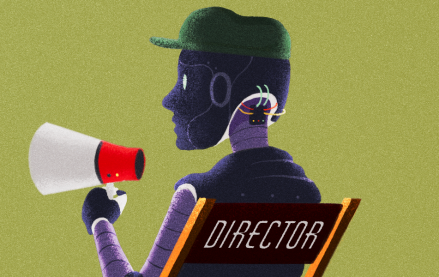 October 2, 2023 • 5 min read
•
•
As Meta makes celebrity-like chatbots, ChatGPT learned to "hear," "see" and "speak" while Spotify is piloting AI-translated podcasts.