Complex Media announced this week that had raised $25 million from Iconix, an apparel holding company that owns such brands as Rocawear, Ecko Unlimited and Umbro. Digiday caught up with with Complex's CEO, Rich Antoniello, on day two of Advertising Week to discuss the strategic importance of the funding and what it plans to do with the influx of cash. Excerpts:
How's your Advertising Week going?
I don't get it. I ran a panel and was on a panel yesterday. I had a dinner; I don't go to these events. The only good thing about it is you get to sit down with people.
So for you, it's just networking?
That's what I think it is. It's a huge waste of money. No one does any major announcements during this, anyway. It worked out nicely for us with the timing of the raise.
Why now for the raise?
It was time. We did not raise a lot of capital; we basically built this whole company on less than $5 million that hit the balance sheet when we did our raise with Accel and Austin Ventures. We have basically self-funded, through our profitability, all our new initiatives and growth. You get to a point where there's only so much aggressive growth you can do at mass scale without having a larger investment to expedite it.
What will you do with the $25 million?
We'll be able to get some larger acquisitions, to expedite video, and be able to attack e-commerce all at one time. That's a lot of resources. We could not have self-funded all of those things. It would have taken a lot longer. This is an opportunity to take advantage of the health of this company and amplify it.
So you're going to buy more sites?
Buying properties, that's no question. But also potentially buying technology. Ideally, we're able to be in a situation where we can acquire sites and properties that can also kill several birds with one stone. Things that help us, our core business, accelerate video expansion and/or help us on the e-commerce side of things as well is great.
Does it set the stage for an exit in two or three years?
I don't look at it as trying to expedite an exit. Because of the size and profitability of the company, we can go public if we wanted to. We could also potentially take on more capital and do a much larger version of a roll up. We could also be acquired by the person who we took the money from, on a strategic basis, or a different strategic partner. We're raising this money to grow our business and do the thing that are the most important to strengthen this business, which is diversifying the revenue streams and allowing us to further get very aggressive in the content game itself, and thereby spread out into video and e-commerce.
Why Iconix and not, say, a VC firm?
I feel like it's truly strategic money. We get to add someone like Neil [Cole, Iconix CEO] to the board. We get a company that's very savvy about marketing and selling product. Those are things that are very important to us. They love the fact we understand brands becoming publishers; they love the fact that we are trying to solve that content-meets-commerce game. For us, it's the ultimate in strategic money.
Does this mean more Iconix brand integration into Complex?
No, not at all. They're going to pay for [advertising]. This is not, all of a sudden, a shill for Iconix by any stretch.
Conversely, is there a worry you'll have a hard time getting Iconix competitors as advertisers?
No. Remember, this is not a new thing for us. The magazine was launched by Ecko Unlimited, a clothing brand. Disproportionality back then, in print, a lot of our advertising was Ecko's competitors. We're familiar with the fact that people can look it at that way. So you show and prove how separate and clean it actually is. No one will look at this say, "You're a gigantic arm for Iconix."
https://digiday.com/?p=50483
October 2, 2023 • 1 min read
•
•
The publishers who attended DPS were focused on the potential upsides of applying the technology to their operations while guarding against the downsides.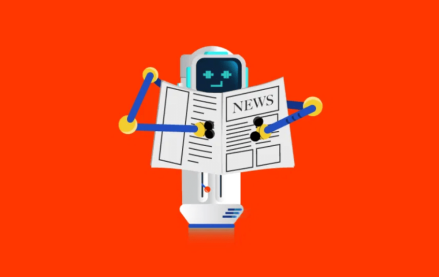 October 2, 2023 • 4 min read
•
•
Now that ChatGPT users can surf the internet for information, some publishers are reconsidering the weight of the issue.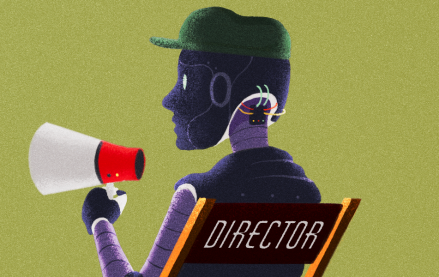 October 2, 2023 • 5 min read
•
•
As Meta makes celebrity-like chatbots, ChatGPT learned to "hear," "see" and "speak" while Spotify is piloting AI-translated podcasts.