The promise of the Internet, we are often told, is the opportunity to have a two-way dialogue. Anyone visiting a publisher's comment section, however, might wonder whether that's a promise or a threat.
Internet comments have long been a conundrum. Like communism, they're great on paper but not so much in practice. Done right, publishing comments can drive discussion and increase reader engagement. But more often than not, publishers have seen their comment sections devolve into a free-for-all in which decorum and even social norms are tossed aside in the name of some grievance, real or perceived.
That's why a small but growing number of publishers are turning their backs on the entire notion of Internet comments. Quartz, the Atlantic Media-owned business site, hasn't had comments since its launch in 2012, opting instead for edited annotations alongside stories. Vox, another tech-savvy news site, launched last week without a comment section (though it says comments are on the way), as did Andrew Sullivan's The Dish last year.
Other sites have simply thrown in the towel on comments. Popular Science killed its own comment section in September premised on the argument that comments are bad for science. Then, this weekend, the Chicago Sun-Times announced that it was temporarily killing its comment system until it figures out a way to make them less embarrassing and unpleasant.
"There's got to be a better place we can offer people to interact without comments taking away from the article or denigrating the people who are reported on," said Craig Newman, Chicago Sun-Times managing editor.
One part of the Sun-Times hit hardest by bad comments was Homicide Watch Chicago, which, when linked to by conservative news site Drudge Report, often saw hundreds of racist, abusive comments. Newman said the situation got so bad that the newspaper knew exactly which stories would incite bad comments, and it then preemptively turned comments off on those stories.
For Popular Science, the decision to get rid of its comments was an uncomfortable one. While the site was committed to letting readers debate scientific concepts, the volume of spam and trolling often made constructive discussion impossible.
"Even a fractious minority wields enough power to skew a reader's perception of a story," wrote Suzanne LaBarre, online content director of Popular Science in September.
These moves aren't without precedence. After all, it's not written in stone that sites must give users the ability to write what they want. Tumblr has not allowed comments since its launch, with CEO David Karp saying its "reblogs" system is a way to avoid "the world of horrible Internet awfulness." Likewise, new publishing platform Medium does not have comments, opting instead for a "notes" system that seeks to avoid the abuses common to comment sections.
"One of the worst things about writing in public is fielding random ad hominem attacks and penis enlargement spam in the space in which you've poured out your precious thoughts," Medium CEO Ev Williams wrote.
Still, most publishers aren't giving up on comments entirely. Huffington Post, something of a poster child for unpleasant comment sections, said in December that it would force commenters to use their Facebook accounts and real names in order to comment on stories — all in the hopes of improving the comment quality. Readers who wanted to reserve the right to comment anonymously had to "appeal" for the right to do so.
That system, however, wasn't particularly well-received by The Huffington Post's readers, who said that the system would give Facebook too much reader data and limited readers' ability to speak freely. "I think this is a horrible, horrible idea. Being able to express an opinion in anonymity, without fear is one of the best things about the internet," one Huffington Post reader wrote at the time.
"We've seen a marked [decrease] in the number of fake accounts in our system. It's also helped with getting more quality comments and positive conversation as opposed to criticisms or insults," said Huffington Post community director Tim McDonald.
Another counterexample is Gawker, which has tied its future to the success of Kinja, its home-grown commenting platform. Not only does Gawker CEO Nick Denton see Kinja as core to breaking down the walls between Gawker's writers and readers, but Gawker also routinely offers jobs to some of its best commenters (and recently formalized the program).
It's clear, however, that no platform can fix comments by itself. Instead, the ideal system is one that combines powerful tech and human moderators with a culture that encourages readers that their comments actually have an impact. Forcing people to use their real names is just part of the solution.
"The argument used to be that it was anonymous comments [that caused problems] and people felt emboldened to say the worst things they possibly could because there were no repercussions," Newman said. "Then, at some point in the last couple of years, a switch got flipped and anonymity was no longer a need when it came to spewing awfulness. It's almost like there's no shame anymore."
For an example of the kind of culture the Sun-Times is chasing, Newman cited RogerEbert.com, which observers often said housed one of the best commenting communities online. "He would get hundreds of comments — thoughtful, thought-provoking, civil — on all of his posts," Newman said. "That's kind of the feel that we want to get to."
Newman added that the Sun-Times is also interested in taking cues from Kinja, the Reddit voting system and The New York Times' commenting community, all of which, he said, foster smart, civil discussion.

But if comments are such a headache for publishers, why is the Sun-Times bothering to bring them back at all?
"I love the idea of people being able to interact. At the end of the day, we are a local news site," said Newman. "And for people to be able to have a community to talk to each other without having to get on Facebook or Twitter is a benefit and adds value to our content. We don't know everything."
https://digiday.com/?p=71645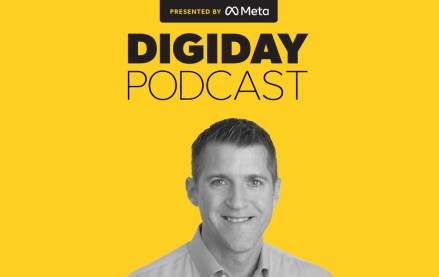 November 28, 2023 • 4 min read
Google's vp of global ads is confident that cookies will be gone from Chrome by the end of next year, despite all the challenges currently facing the ad market.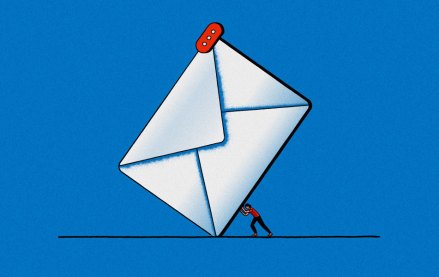 November 28, 2023 • 6 min read
Some email newsletter platforms' click-through rates are actually click-to-open rates, which are measured against the number of emails opened rather than the emails sent. But buyers seem to prefer it that way.
November 24, 2023 • 5 min read
Publishers' events businesses picked up pretty significantly during the back half of this year — and they will focus on sustaining that lift into 2024, according to Digiday+ Research.