Comcast's announcement today that it reached an agreement to acquire competitor Time Warner Cable has digital media experts worried about the future of Internet publishing, specifically for video. If approved, the deal could result in increased operating costs for digital video publishers, and, in turn, higher Internet access prices for consumers.
That specific question will be determined by federal regulators. But the concern among publishers is that the consolidation will give Comcast unmatched bargaining power in dealing with media companies — essentially turning Comcast into a gatekeeper able to charge digital media companies for faster access to its network.
"They're both so big already that it feels like it creates this monopoly," said Alison Gianotto, CTO of digital agency Noise. "They already have monopolies in the areas where they are, so you're taking two monopolies and creating one."
Separately, Comcast and Time Warner Cable were the No. 1 and No. 2 broadband service providers in the U.S., according to a November 2013 study from the Leichtman Research Group. If the proposed $45.2 billion acquisition occurs, the resulting company would be a Web Leviathan in control of a whopping 59 percent of the broadband market. That even accounts for the 3 million customers Comcast plans to divest as part of the deal.
"If this merger goes through, we're going to have a company that's already a big behemoth in the market become a bigger behemoth," said Corynne McSherry, intellectual property director for the Electronic Frontier Foundation.
The announcement comes just a month after a federal court struck down the Federal Communications Commission's (FCC)-proposed "net neutrality" regulations, rules designed to prevent Internet service providers like Comcast and Time Warner Cable from favoring one media company's traffic over another. Without them, ISPs can charge media companies a premium to use so-called Internet "fast lanes." Under this arrangement, media companies could pay to ensure its media seamlessly reaches consumers. And a company with such a dominant share of the market would undoubtedly be able to throw its weight around when negotiating these rates.
For digital video publishers like Hulu, Netflix and YouTube — companies that use larger amounts of bandwidth — this would mean either ponying up to Comcast or risking having their services suffer due to slower streaming. But the younger, smaller publishers, the EFF's McSherry said, stand to be hurt the most.
"I'm not that worried about Netflix; it's doing fine. It can afford to pay-to-play. What I'm worried about is the smaller companies that can't afford to," she said.
The legal battle over net neutrality is far from over, however. The FCC has the opportunity to go back to court with a more-compelling legal argument for why it should be allowed to regulate the Internet, and it's planning to do just that.
Comcast evp David Cohen said in a company memo that the deal is competition "friendly," partially because it will bring Comcast's service to millions of customers that do not already have it. Comcast and TWC currently do not compete in any markets.
Critics said this only exacerbates worries. One of the biggest problems facing publishers and consumers alike is the lack of competition in specific markets. Comcast's purchase TWC would not bring competition into these markets; it is swapping one provider out for a more powerful one.
"I can't switch to anything else from Time Warner." Gianotto said. "And I live in Queens; it's not like I live in some remote area. And I don't have any options."
McSherry said the Comcast-TWC merger will make it harder for competing ISPs like AT&T's U-Verse and Google Fiber to ever enter Comcast-controlled markets. Publishers located in an area with only one ISP to choose from are then at the mercy of that company's rates.
"If you don't have competition in a market, your service provider is free to charge whatever rates it assumes it can bear on you," she said.
Comcast did not return a request for comment as of this posting. TWC pointed to a comment it made a month earlier regarding last month's net neutrality ruling:
"Since pioneering the development of high-speed broadband service in the late 1990s, Time Warner Cable has been committed to providing its customers the best service possible, including unfettered access to the Web content and services of their choice. This commitment, which long precedes the FCC rules, will not be affected by today's court decision."
Image via catwalker (Shutterstock)
https://digiday.com/?p=64661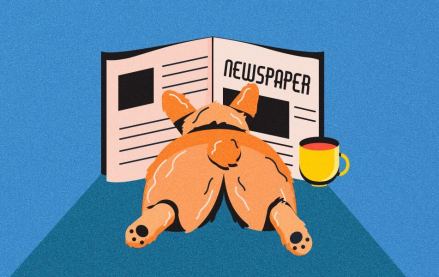 November 30, 2023 • 4 min read
Digiday+ Research found that publishers' programmatic ad revenue didn't quite live up to expectations this year, but they still see it as a growth area.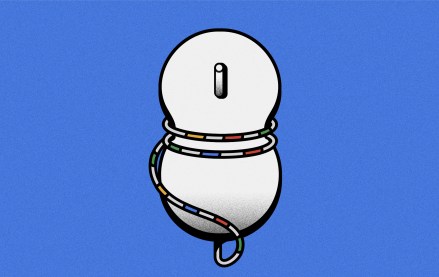 November 30, 2023 • 13 min read
For a couple of publishers, referrals from Google are down upwards of 60%.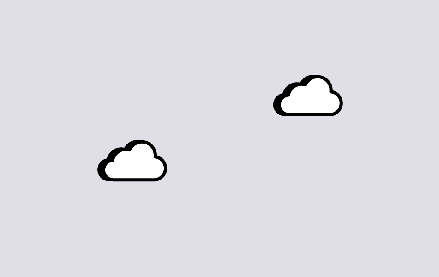 November 29, 2023 • 6 min read
Reducing carbon emissions from the digital ad ecosystem is an important priority, but various players are skeptical that much can — and is — being done to practice sustainability.