Columbia University's Emily Bell: Platforms need to pay for polluting the journalism environment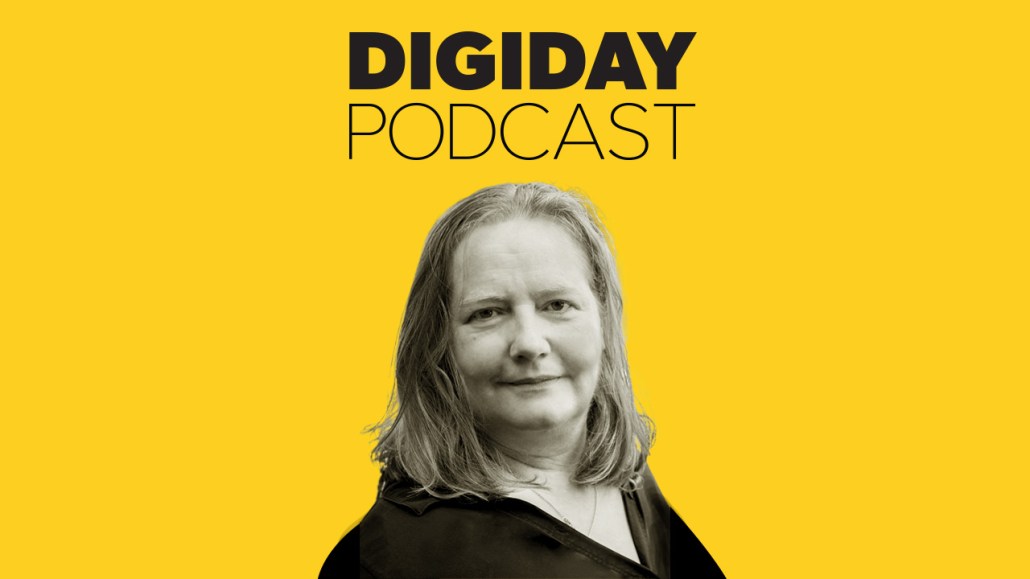 Subscribe: iTunes | Google Play | Stitcher | Anchor
Local journalism is in crisis. Emily Bell, director of Tow Center at Columbia University, sees hope in policy and regulation to provide a solution.
"The unsustainable nature of local journalism is laid out there for people," Bell  said on this week's Digiday Podcast. "It just doesn't work as an advertising-supported market. My hope is we develop policy around it that says you have to have proper funding for local media and some regulation imposed on platforms. A billion dollars is not a large amount of money to solve this problem. It's not a crazy idea to have a hypothetic tax. It's the 'polluters pay' principle. The platforms that have made money out of advertising should pitch in more than $300 million every year. When you have an impact on the environment, you have to pay to put it right. Part of that is cleaning up the misinformation mess. But where are you going to get the good information from because who is paying the reporters?"
Bell talks more on the platform problem in digital media, why she'll never listen to Jonah Peretti again and why subscriptions won't work for all. Edited highlights below.
Platforms have made it harder to make money.
"Relationships with platforms, particularly with Facebook, have made it harder to be seen. [You can be seen by a large audience] if you're willing to pay and if you're willing to employ a team to guess the algorithm on a daily basis. It's also harder to make money. I won't blame Google or Facebook for advertising revenue having completely dried up for publishers because they came into the market with a more efficient way of relating products to consumers. They built a better ad machine and only they could do it."
BuzzFeed's brand does not include its serious news business for most.
"Jonah Peretti is a genius but I'm never going to listen to him talk about digital business because I don't think he knows what he's talking about. He's not a businessman. We saw that with BuzzFeed, which was set up to succeed and it's not succeeded. He said that the core of their business is to provide high-quality low-cost content that reaches a large audience. That does not sound like a sustainable model for journalism. We know what Ben Smith built but ask their key demographic who are not in the media about BuzzFeed News, and they've never heard of it, according to our studies at the Tow Center. They lived in social and people know them for things that were circulated most often, which were the quizzes. It's been hard for BuzzFeed to build that brand."
Subscriptions won't work for all.
"The American market has been convinced that advertising will provide a profitable future. That's over. The market has been restructured beneath us in a short period of time. That's the pivot to paid for some people. It's not going to work for all. I think it's going to be a winner-takes-all economy in subscriptions or we'll come up with a way of redistributing those subscriptions. I don't see any signs of Facebook or Google doing that. This is why I say they don't care about journalism. The pivot to paid has been obvious for at least 12 months. They haven't produced any products and they don't have any pressure for it."
https://digiday.com/?p=327137