CNN's Meredith Artley: 'We don't put all of our eggs in the Facebook basket'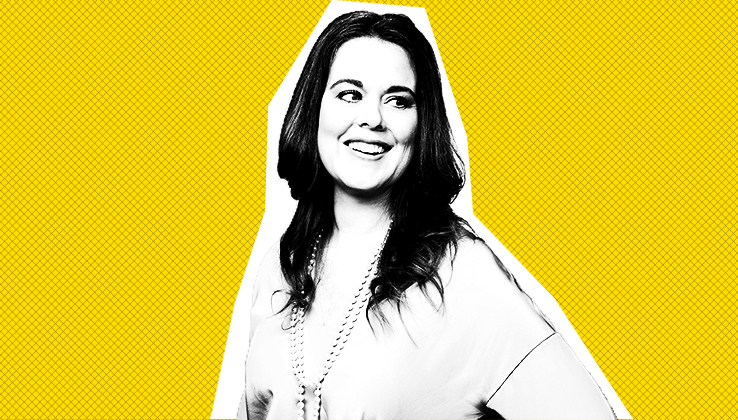 Subscribe: iTunes | Google Play | Stitcher
Facebook sent tremors through the media industry when it announced its news feed change that would deprioritize publishers' content. For this week's Digiday Podcast, we talked to Meredith Artley, svp and editor in chief of CNN Digital Worldwide, before Facebook's announcement. Here's what Artley said about the platform:
"The media industry collectively freaks out when Facebook makes a change that impacts your business. Well, what were you expecting? It's their platform, and they're not in the news business. We at CNN have gotten a little perturbed with those changes, but we can't put ourselves in a position that it impacts our business in a significant way because that's irresponsible of us. This is not to say that the business of owned and operated [platforms] is completely figured out; we know it's not. You just have to have a balanced portfolio."
Artley also discussed scale, platform strategy, Donald Trump's feud with CNN and autoplay videos on the episode. Highlights appear below, edited for clarity.
Ubiquity is important
"We're on all the platforms. But we don't always decide to go first. Ubiquity is a part of the strategy. Facebook is the most important. We just launched a series on Facebook Watch. It was 2 [million] to 3 million that watched more than four minutes. We pay close attention to the completion rates on digital. I'm encouraged by it, but we don't put all of our eggs in the Facebook basket. This ubiquity and the focus on your [owned and operated platform] is everything."
Scale matters
"Scale is part of the game. We've got over 3,000 journalists around the world. We're on 24/7 on just about every screen on the planet. The way that the whole analytics industry is set up rewards scale. Nobody thinks about completion time, time spent, engagement. I know it's problematic, but how many times are we going to tell ourselves that pageviews don't matter?"
CNN is not feuding with Trump
"He's feuding with us, but we're not feuding with him. He's the most unprecedented, provocative person who has held that office. There have been moments where you would hear that sometimes people are getting tired of the Trump narrative. We see a lot of interest in counterprogramming stories, but then it swings back up. At the end of the day, what he's doing and how he's doing it is newsworthy by definition."
Saying goodbye to Snapchat
"We've been with Snapchat Discover since two years. We found that it wasn't working for us as an investment. We were putting a lot of time with great people. You have to keep asking yourself, is that good for the audience? The audience was fine, but there was no context, because what would you compare Snapchat against? Revenue was not off-the-charts amazing. We'd like to think we can [play hardball], but in the end, they're going to go their own way and do what they think what they need to do. That's fine, but we don't have to play that game."
Autoplay is 'normalized'
"I do think it's normalized because of Facebook. We calibrate it. It's just harder to make money. I think this is one of our biggest collective senses. We've done it knowingly, for largely the right reasons. If there's a significant slice of pie that says autoplay is happening in a lot of places, it's something you have to do."
https://digiday.com/?p=271661