This is the third article in a 12-part series, "Solving the Web's Brand Challenge." The series is made possible through the sponsorship of Vizu, an online ad technology company whose solutions allow advertisers and publishers to measure and optimize brand lift in real time.
Chrysler, like most major marketers, is looking to shift money to digital media. Susan Thomson, Chrysler's director of media, believes that online is about driving consumers towards brand-message exposure across all screens, not just engagement.
Branding online is still a relatively new concept for major brands, with only a small percentage of marketing budgets going to online. What convinced Chrysler to begin investing more in online media for branding purposes?
Clearly there's been an explosion in digital media. What's interesting as a marketer is that although digital media has exploded, budgets haven't. It's still kind of a zero-sum game in the minds of some. What's interesting as a challenge for marketers is that we have to figure out — now that there's this big medium that's exploded — is how do I balance all of these brand messages and media mixes using the same ad-spend pie, so to speak. One of the key points is that the acceptance of video in the space has made it even easier for us to communicate our message. In the past, online media was all about being online and searching for a vehicle, and trying to drive people to the dealership. That's evolved, and now we can communicate, create awareness and drive consumers to a brand message as well as try to take them all the way through the shopping funnel. The medium has changed so that it allows for rich content that really wasn't available in the past.
So how do brand marketers determine the right mix of branded content, display and social media branding?
Obviously, when we at Chrysler do our pre-planning, we strategize over exactly what we are launching and decide where our consumers are for that particular vehicle. It's really not only about creating a mix; it's about finding out where your consumers are engaging in the medium. If a lot of the Dodge consumers, like most, are online in a particular medium, then obviously I need to be there. I need to be in the upper funnel generating awareness and excitement and then in the lower funnel driving them toward purchase. It's also about being accountable about how we finally get in touch with those consumers. At the end of the day, the beautiful thing about digital media is that it allows for real-time metrics. It's really about being wherever your consumers are and turning them with a relevant message.
How has the industry's shift toward audience-buying and targeted, branded content impacted the way your brand looks at ad spend across all media?
I'm a firm believer in a solid media mix. You need to build general population awareness whether it's a 30-second spot during the Super Bowl or connecting with people online. The beautiful thing today is that you can use that same content from that Super Bowl spot and use it online, while allowing people to do other activities online. There's also a science behind the budget for each vehicle; we take into account the health of the brand, whether it's a new launch or not. It's basically about how do we get our message out in a world cluttered with messages. Nobody is just in one place; nobody is just on television or in magazines or online. People, especially young people, engage with all those media at the same time. So if you are going after an audience and that audience is multi-tasking, you better stand out in their mind.
How does display fit in the media mix?
First, it's true that it's not just about clicks. But banners have really evolved with rich creative. We can customize the activations and ask consumers if they want to go to a dealer's site, engage with other consumers on Facebook, etc. I can see where these people went, what they are looking for. Metrics have gone so deep that we can go back and see if a consumer is searching for a Ford vehicle; then we can go and serve them an ad for a comparable Dodge product. This is what I love about digital media. We can follow them in the upper and lower funnel, and then we can react. Our brand is very different than CPGs because it's obviously not an impulse buy, so we need to follow our customers.
How does a brand with a considerable marketing legacy behind it use social media to connect with new audiences?
Our products evolve every single year. We have loyal audiences for our products and new audiences that we are trying to impact. There's always new content to talk about. The beauty of social media is that you can weave those two audiences together. There are the brand advocates and the loyalists who love everything you do as a brand, and they can talk to those new potential buyers who are searching the brand, and they both feel that they are part of a community. We use it to drive engagement from new consumers, but we also use it to promote the idea that new consumers will be a part of a special community. Social plays into everything we do, so whatever message we as a brand are putting out, it's always worked into our social-media plans as well as our digital media.
As part of Vizu's sponsorship of this series, Digiday shot videos with industry leaders to discuss the main challenges that have faced the Web when it comes to branding. In this video, Ken Solano, senior digital strategist at Horizon Media, discusses the impact social media's had on how brands are built.
https://digiday.com/?p=2181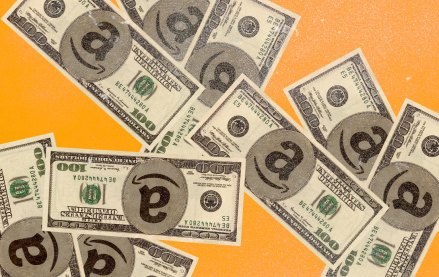 September 27, 2023 • 6 min read
The agency accused the e-commerce giant of conducting a range of anticompetitive behaviors that hurt both shoppers and sellers.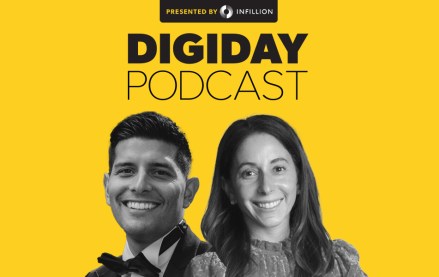 September 26, 2023 • 3 min read
In a live recording during the Digiday Publishing Summit, the news executives called for more nuanced conversations with advertisers around their brand safety concerns.
September 26, 2023 • 4 min read
After investing in one generative AI startup and suing another, the company will let customers create images on its website and an API.