Google "chive" and the top result will not be a Wikipedia entry for green onions but a link to The Chive, a website that makes the unequivocal claim of being "probably the best site in the world."
Top search results for "chive" also provide links to some of that site's most popular sections including the verticals "Girls," "Hot Women" and "Funny Photos and Funny Videos" and the slightly less self-explanatory sections "Hump Day" (photo galleries of still more scantily clad women, updated each Wednesday, it turns out).
Other sections include "Mail Order Brides," "FLBP," (short for "future lower back problems"), "Things That Bounce" (hint: it's not about tennis balls) and "Mind the Gap" (an ode to the space between a woman's thighs, not London's public transportation system).
The Chive, in case you haven't guessed, is an online lad mag, a publication that has attracted a large number of young male "readers" by appealing to their appetites for sexy imagery and cheap laughs. But The Chive co-founder Leo Resig bristled at the suggestion that The Chive is geared at the bro demo.
"Please don't write 'bro,' ever," Resig said, laughing. "That's how we were initially perceived. I hate that. Because we're not a bro site. Thirty percent of our audience is female, and that's not by accident."
And yet, not only are 70 percent of the site's readers male, the typical reader is a 29-year-old urban-dwelling man who earns more than $60,000 per year. A full 80 percent of the site's readers come from mobile devices. "It's a great shitter app," said Resig, all gelled blonde hair, blazer, button down and jeans. But to him, The Chive is all about inclusivity, positivity, charity and selflessness.
And it is those things, too, which have helped The Chive attract the most rabid readership on the Web. "This is the largest underground social network on the Internet," Resig said. A girl being featured on The Chive is "equivalent to a band hearing their song on the radio."
Many startups hope to be acquired by one of their larger competitors, and from the beginning The Chive was no exception: Leo and his brother John started the site in 2008 with the hopes of being acquired by The Onion (hence the name). But the Onion wasn't interested, but after a year, The Chive proved a self-sustaining business of its own. It didn't hurt that Leo, a former ad operations specialist at Gorilla Nation, was selling network ads from the start.
The Chive was at the time mainly home to nudity-free galleries of sexy and funny photos culled from various websites in Russia, Poland and other eastern European countries. But the site was also receiving photo submissions that were then turned into stories, not unlike Maxim magazine's popular "Hometown Hotties" series, a phenomenon that continues today.
Around 2011, The Chive stopped just being about memes and breast gawking, however, and metastasized into a community. "Chivers," as the site's fans are called, proudly wear Chive merchandise and rack up several millions in sales at The Chive's e-commerce site The Chivery during holiday season, Resig said.
As the brand expanded, the brothers launched Resignation Brewery with Chive branding in 2013 and Chive Fest, a four-city music festival in 2014. Chivers themselves began to organize their own meetups in various U.S. cities. Chive Nation, a section on the site, allows the site's various "chapters" to more easily organize events. The most active chapters are given a Chive crest, which includes a picture of Chive patron saint Bill Murray.
So widespread is the Chive community, in fact, that Murray himself noticed the site was using his likeness on its merchandise. The actor reportedly contacted the boys — a story that Resig confirmed (Murray was unavailable for comment). But instead of forcing The Chive to stop using his unmistakable mug on its t-shirts, Murray let The Chive continue as long as the site mobilized its base around his Caddyshack charity golf tournament. The Chive is now one of its biggest donors, according to Resig.
"On the surface, hot women and funny photos is all it appears to be," said Larry Vincent, chief branding officer at the UTA Brand Studio. "But the magic of the brand is what they do when they interact with their fans. The best way to understand it is to attend one of their events. But you'll never get that by just scanning the site."
Indeed, despite coming off as the Web's biggest fraternity, there is, in fact, a kind heart at the center of The Chive's boyishly immature exterior. The site's commenters are overwhelmingly positive, and The Chive is adamant about encouraging kindness. There's an entire division, Chive Charities, devoted entirely to the company's various philanthropic projects. Chivers have even raised hundreds of thousands of dollars for charitable causes in just minutes. Causes include the volunteer ambulance corps in Mineola, New York, and CTX Ability, a sports league for special-needs children for which The Chive raised $350,000.
The Chive's next project is a TV series called "Boom Town." The Chive recently purchased the domain thebomb.com for about $100,000. And although the cultural moment for that particular colloquialism may have passed, Resig thinks it is ripe for original comedy content. The site will launch with a super-meta video series about a startup trying to make thebomb.com into a successful website, with the series itself featured on thebomb.com.
Leo Resig seems to be living a bro's dream. He has his own multimillion-dollar media company that includes its own brewery, website and music festival. His rabid fans proudly wear his brand across their chests (and butts). And when he's not busy being a businessman, he's chatting with "Saturday Night Live" star turned living Internet meme Bill Murray.
Just don't call him a bro.
https://digiday.com/?p=90251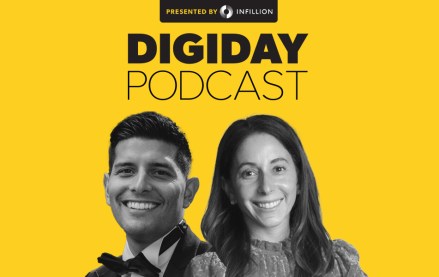 September 26, 2023 • 3 min read
In a live recording during the Digiday Publishing Summit, the news executives called for more nuanced conversations with advertisers around their brand safety concerns.
September 26, 2023 • 4 min read
After investing in one generative AI startup and suing another, the company will let customers create images on its website and an API.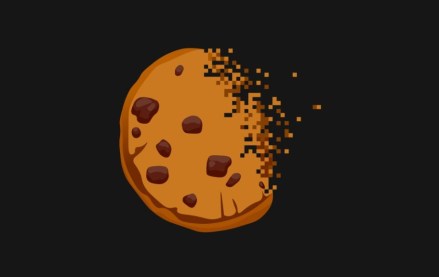 September 25, 2023 • 1 min read
During the Digiday Publishing Summit, execs from companies including Condé Nast, Dotdash Meredith and Thomson Reuters assessed the industry's readiness.