Cheatsheet: Facebook's attempt to rank publishers in the news feed
January 23, 2018 • 4 min read
•
•
Facebook continues to rattle the publishing world, first announcing that it would deprioritize news in its news feed and then saying it would ask users to rank news outlets' trustworthiness. The news immediately stoked controversy, with critics saying Facebook is again abdicating its responsibility to control what appears in its feed. They're also questioning the soundness of having users rather than professionals decide what's legitimate news and what's not, at a time when people are highly polarized in their views.
"Forty percent of the country hates CNN, and then you have publications like mine that people outside the business don't know," said Scott Kleinberg, social media and engagement editor at InvestmentNews, a publication for financial advisers. "Everyone knows The New York Times and BuzzFeed. What happens to smaller places?"
Here's what to know about how Facebook is ranking publishers in the news feed.
Key numbers

4 percent: How much of the news feed that Facebook says will be news after Facebook's tweak, down from 5 percent
67 percent: The amount of U.S. adults who got at least some news on social media as of August 2017, per Pew Research Center, up from 62 percent the year before, with the percentage getting it "often" increasing to 20 percent from 18 percent
27 percent: How much external referral traffic comes from Facebook, down from 35 percent in the beginning of the year, per Chartbeat
47 percent: How much external referral traffic comes from Google, according to Chartbeat
15 percent: The decrease in Facebook referral traffic to publishers in the last three months of 2017, according to Chartbeat
9 percent: The increase in Facebook's stock price the day it announced its intention to prioritize trustworthy news in the news feed
42 percent: The amount of people in the U.S. who trust the news media, down from 47 percent in 2017, per Edelman
The Facebook angle
Asking users to help rate the news could be a way for Facebook to score points with the public by showing it cares about its opinion at a time when user time on the platform is declining. Facebook's stock price jumped the day it made its "trustworthy news" announcement, suggesting investors, at least, bought its story. It also could be another way for Facebook to sidestep the notion that it's not just a distributor of content but a media company, with editorial judgment and responsibility for what appears in its feed, which critics have long called for it to acknowledge. But relying on surveys could easily backfire, given users helped spread the misinformation that helped get Facebook in trouble in the first place.
The publisher angle
Assuming Facebook has good intentions here, there are a lot of potential unintended consequences for publishers under this scenario. Facebook says that in surveying people, it'll start with whether users are familiar with a news source. That would seem to bias publications with broad reach that have been around a long time over special-interest or upstart publications that are just as credible but aren't as well-known. Facebook said it wants to boost posts that drive conversation, which could drive the spread of false or sensational news that tends to be highly engaging. It's hard to know how Facebook will treat polarizing news outlets like Fox News that are just as trusted as not.
What's next
Facebook watchers see in these announcements more of the opaqueness and confusion they've come to expect from the company. It's saying little about its methodology or if it's going to disclose how individual news outlets scored. The company admits it could have been clearer and that it's open to suggestions, which is unsettling to those whose livelihoods depend on the platform. Some publishers believe they're already seeing less serious news in their feeds already, while trivial and engagement-bait content is up. Others say it will take a few weeks to understand how the news feed change is affecting their publications. Whatever the case, it's another sign of how doing the dance with Facebook means publishers spend time trying to catch up to the tech giant that's better spent trying to build a sustainable business outside it.
"There's just not a whole lot of transparency," said Michael Kuntz, president of advertising sales and brand partnerships at the USA Today Network. "That's a huge source of frustration. It's hard to react and get upset because the one thing about Facebook is, they're going to continue to make changes."
https://digiday.com/?p=272726
October 2, 2023 • 1 min read
•
•
The publishers who attended DPS were focused on the potential upsides of applying the technology to their operations while guarding against the downsides.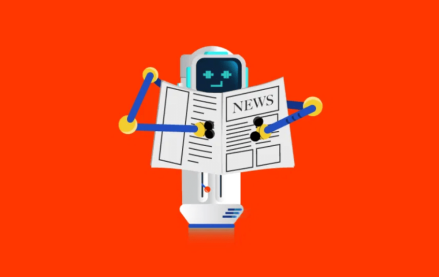 October 2, 2023 • 4 min read
•
•
Now that ChatGPT users can surf the internet for information, some publishers are reconsidering the weight of the issue.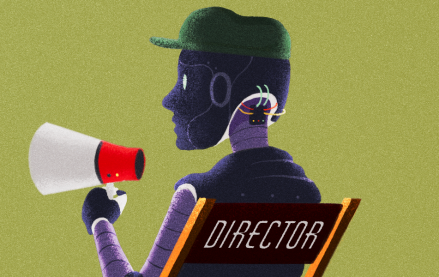 October 2, 2023 • 5 min read
•
•
As Meta makes celebrity-like chatbots, ChatGPT learned to "hear," "see" and "speak" while Spotify is piloting AI-translated podcasts.