Doubts as to whether Evan Spiegel, the maligned founder and CEO of Snapchat, was fit to lead the multi-billion startup were largely squelched in late December when a series of leaked emails revealed that the 24-year-old was far more shrewd than the cavalier, frat boy reputation that preceded him. Amid his various comments — including a brief but nuanced breakdown of U.S. monetary policy — was a critique of Facebook's mobile advertising business. The social network might be a mobile advertising leader, but those revenues have been propped up by app install ads and don't reflect major brands moving their money to Facebook, Spiegel argued.
And Spiegel's criticism has been validated by his own company's performance. It took just months for Snapchat to go from circulating a pitch deck to media buyers to having some of the world's largest brands run campaigns on the platform. Amazon, Hollister, Macy's, Samsung and Universal Pictures ran Snapchat campaigns last fall. And over this past weekend, Snapchat ran an ad from McDonald's, arguably its biggest advertising milestone to date. (Read a roundup of the better-performing ads on Snapchat here.)
"It's pretty impressive," Matt Heindl, senior director of social media marketing at Razorfish, told Digiday. "A year ago it was, 'Wow, you have that creepy thing on your phone?' This year, people are saying, 'We have to try it.' If Snapchat can get a brand as conservative as McDonald's to advertise, it refutes the idea that it's a flashing porn app."
Snapchat's image has improved much like Spiegel's has, apparently. The question is whether Snapchat can build on that momentum and avoid becoming a just a cute, larkish experiment for brands trying to reach young consumers.
If anyone should know about the often fleeting nature of media, it's Snapchat.
"Brands with big budgets are going after the target demographic endemic to the Snapchat platform, so it makes sense that they'd start there," according to Jordan Bitterman, chief strategy officer at media agency Mindshare.
McDonald's is a prime example, as the golden arches have lost much of their luster among the millennial set. Ever since Mickey D's failed to crack the top 10 for millennials' favorite restaurants, according to an internal memo leaked to Ad Age in March 2013, McDonald's has been conducting an all-out millennial offensive. It launched the McWrap — what it called a "Subway buster"– in April 2013 to "address the needs of this very important customer to McDonald's" and was one of the first major brands to advertise on millennial-favorite app Instagram.
It even retooled its famous "I'm lovin' it" tagline — the longest running campaign in the brand's history — to "Choose lovin'" for the new year. And included in that campaign launch was an advertisement on Snapchat.
"The promoted Snapchat posts were part of a broader strategy to introduce our new brand vision," McDonald's spokeswoman Terri Hickey said in a statement. "Snapchat is one of the most popular social media sites among millennials, so it's only fitting that we're active where our customers are as well."
Snapchat will also have to grapple with growing its ad business at the risk of upsetting its users. As Facebook found out with Instagram, millennials are quick to anger when advertising intrudes upon their free-to-use platforms. But Snapchat has been adamant about its ads not interfering with the user experience. COO Emily White even went so far to say in an October 2014 interview that the company would wholly eschew native advertising.
Whether Snapchat has been true to White's word depends on one's definition of native advertising. While there are no ads attached to the messages (or "snaps") that users send to one another, Snapchat has allowed brands to sponsor "stories," a feature in which Snapchat curates and disseminates snaps relative to a certain event. Amazon and Hollister co-sponsored a Black Friday story that spliced together user-generated snaps with brand-created images.
Balancing monetization with user happiness will be paramount for Snapchat going forward. Snapchat has attempted to maintain authenticity thus far by being incredibly selective when bringing on advertisers, Mindshare's Bitterman said.
"They want to set the agenda," Bitterman said. "They'll pick and choose who they want to work with to make something synergistic and good for consumers. They want clean tests where they can control what's happening."
Accordingly, Snapchat just commissioned a study that found Snapchat users love ads.
Bitterman added that the platform will also need to scale its ad sales team if it wants to meet demand. Like Facebook, Pinterest and Twitter before it, Snapchat is understaffed at the moment. As Notorious B.I.G. once said, "Mo' Money, Mo Problems." But they're problems Spiegel almost certainly welcomes.
https://digiday.com/?p=100575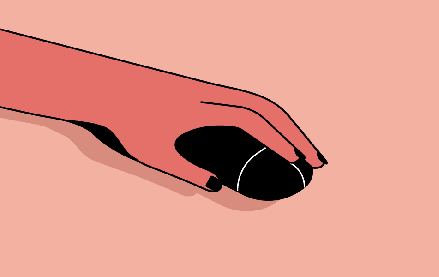 December 1, 2023 • 3 min read
People claim that the role of chief diversity officer is vanishing. However, AI is booming, and the CDO can help ensure responsible AI.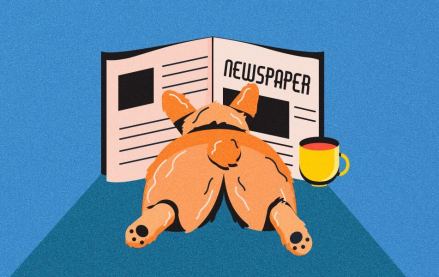 November 30, 2023 • 4 min read
Digiday+ Research found that publishers' programmatic ad revenue didn't quite live up to expectations this year, but they still see it as a growth area.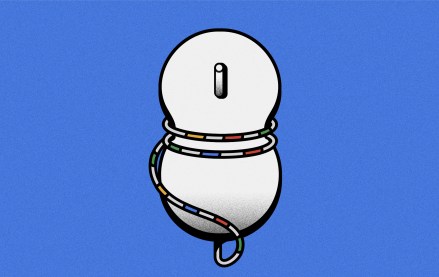 November 30, 2023 • 13 min read
For a couple of publishers, referrals from Google are down upwards of 60%.