Josh Marshall, editor and publisher of Talking Points Memo, sits in the back corner of the liberal-leaning political site's L-shaped open office in Manhattan. He holds court for guests on a couch behind his desk, as he drapes his legs over his chair. The din of the 20 editorial staffers punctuates the conversation. The setting is a mix of newsroom and startup: reporters share tables, shelves of books litter the space, Macs are fired up and four televisions bask the office with the warming glow of cable news, a major industry award sits buried behind bottles of liquor.
While other early political bloggers, like the Daily Beast's Andrew Sullivan, moved their writing to more mainstream publications, Marshall took a different path, sticking to his roots and building his one-man band blog into a real, honest-to-God media company. The question is whether his by-the-bootstraps approach will work in a rough ad market for news sites and with several well-heeled, aggressive competitors.
According to Quantcast, TPM got 1.3 million uniques in February 2012. Traffic hasn't improved in the past year, which raises questions of sustainability when TPM is compared to other political sites. For example, TPM's traffic is just a third of the traffic of Politico, which started in 2007, and a rounding error of the 9.2 million uniques The Huffington Post's political section gets. And more competition is on the way, not just from mainstream outlets like The Washington Post. Buzzfeed made a splash by luring Politico's Ben Smith to serve as its editor. And Yahoo has aggressively jumped into political coverage.
Beyond that, there's the harsh reality that politics and advertising often don't mix well. From a media buyer's standpoint, TPM is a fairly small site and one that, while it boasts a well-educated and wealthy audience, reading about politics isn't a good indicator of commercial intent. You can imagine that someone reading "The GOP's Schizophrenic Message" isn't probably in the mindset to consider a Chevy truck. "Political sites are sometimes a hard sell for advertisers," said Michael Hayes, president of digital for Initiative. Brian Monahan, managing director of MagnaGlobal, added, "As a digital media property for non-political brands, political sites would fall into the news category and be targeted as an incremental way to reach an audience interested in current events." Translation: Political sites are in the ad world's version of the bargain bin.
Indeed, most of the ads on the site are from ad networks and exchanges, but TPM's revenue comes overwhelmingly from direct sales. TPM tries to appeal to a broad swath of advertising, having run campaigns for BP, United Health Care, Goldman Sachs and GE. It supplements those with advocacy ads aimed at a D.C. audience. Marshall said that TPM is making inroads with entertainment advertisers, including HBO and Warner Brothers.
Marshall is intent on building a real media business rather than going the route of a blogger like Markos Moulitsas, who mixes publishing with activism. Indeed, Marshall's vision of TPM seems more akin to Vox Media or The Huffington Post. Right after the 2004 election, he felt like he'd done the "indie blogger thing. (I) either wanted to do something else or build something." TPM currently employs 30 people, with 20 in editorial, five in ad sales and five in technology. The company added nine people in the last six months alone.
It is branching out from politics. TPM last year added a tech section, TPM Idea Labs, which would at least take it away from straight partisan politics. There are plans afoot for new verticals outside politics. Marshall is mum on specifics. It stands to reason those areas would appeal more to advertisers.
"What we're trying to do is build a world-class news organization," he said. "We have a basic model that has been very successful, and we are strengthening and optimizing it now because we think we can do similar things in other spaces."
And yet they will risk going far from TPM's roots. Marshall is one of the original political blog superstars, starting TPM in 2000. He calls the TPM model "iterative journalism." It doesn't operate in a news-cycle format and is not bound to one format. For example, the liberal stalwart pushes content that is original reporting with deep sources but also three-sentence-update posts. It is part blog, part newspaper.
TPM burst onto the scene during the disputed 2000 presidential election. He made waves in 2002 when he continually beat the drum on then-Senator Trent Lott's comments supporting Strom Thurmond's 1948 segregationist presidential campaign, which eventually led the former Senate Majority Leader to step down from that powerful position. However, his biggest coup came in 2007 when he effectively brought down Attorney General Alberto Gonzales by first reporting how the firings of several United States Attorneys were politically motivated. In 2008, Marshall became the first blogger to win the Polk Award for legal reporting.
"I think that the investment in original reporting is something he chose to do pretty early when a lot of other people were thinking aggregation was the future," said Buzzfeed's Smith.
Whether that investment will pay off is another matter altogether. While TPM has been around for a dozen years, it's really only been focused on the business operations since 2009, when he took a $500,000 to $1 million investment. It has since closed another round of investment and has a third in the works, according to Marshall. TPM is expanding its revenue base by putting on events in D.C. and New York City, according to Marshall.
"We're interested in building a business that's about a lot more than supporting me," he said.
https://digiday.com/?p=8540
October 2, 2023 • 1 min read
•
•
The publishers who attended DPS were focused on the potential upsides of applying the technology to their operations while guarding against the downsides.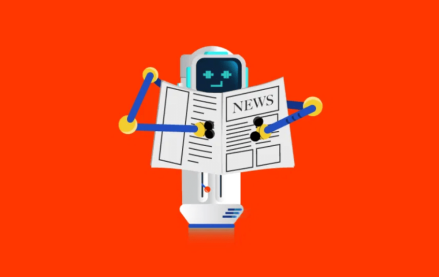 October 2, 2023 • 4 min read
•
•
Now that ChatGPT users can surf the internet for information, some publishers are reconsidering the weight of the issue.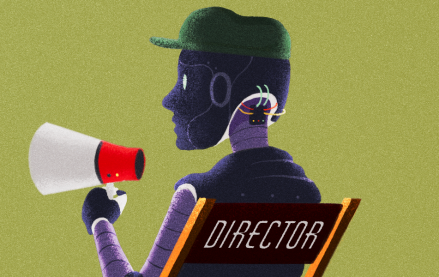 October 2, 2023 • 5 min read
•
•
As Meta makes celebrity-like chatbots, ChatGPT learned to "hear," "see" and "speak" while Spotify is piloting AI-translated podcasts.