Demand Media has had a rough couple weeks. Two weeks ago, three of its founders left. Last week, Morgan Stanley downgraded the content-producing company's stock amid worries that it can't sustain its rapid growth. On Thursday, it reports earnings with a stock price down 65 percent since its IPO.
All this comes as Demand is trying to shed its image of a content farm and recast itself as a modern publisher equally adept in social as it is in gaming search algorithms — and, most importantly, home to quality content. The question is whether this rebalancing comes too late in the game.
The cynic would say Demand is emphasizing quality as much as quantity because it got cut off at the knees by Google. Over the past year, according to numbers provided by ComScore, Demand's audience has dwindled from about 75.5 million in January 2011 to 61.3 million in January 2012. That's undoubtedly due to Google's "Panda" algorithm update in February 2011, which specifically targeted "low-quality sites" and hit Demand sites hard. Demand has since emphasized its celebrity-driven efforts with Tyra Banks and Rachael Ray, which complement LiveStrong as high quality lures for brands. All the while Demand wants to keep pumping out content on the cheap in torrents via its eHow franchise.
"I don't see how it's possible," said Brady Cohen, vp at Cleveland-based marketing company Point to Point. "If the [Google] Panda update is going to hurt their SEO to the point where it needs a premium model, it will take a long time to recoup."
Let's not forget that Demand isn't just tossing the performance-basis model out with the bath water. This premium-strategy is building upon the foundation the company has established since day one, as it will allow marketers to focus on brand image, rather that pure action. "Their old model was a performance basis, which still holds true," said Carl Fremont, global media director at Digitas. "Brands have more than one objective and I believe they changed their model based on Google's algorithmic change, but also trying to adopt what clients marketers are looking for: both on the performance and brand-building sides."
Early returns are tough to read. TypeF, the site Banks runs, is a dud by numbers, drawing just 170,000 users in January 2012, according to ComScore. That's hardly the kind of traffic that will excite a brand. Livestrong is a more reliable performer, drawing 12.8 million visitors in January 2012, according to ComScore. Ray's eHow channel is hard to track, and it just began in March 2011.
There are other doubters. Investors aren't pleased with the company. Since its IPO a year ago, its stock price is down about 65 percent. Last week, Morgan Stanley analyst Scott Devitt wrote a scathing report that noted Demand is losing clicks but still wants to command top-dollar pricing for top-brand advertising. The result: It "over-monetizes content pages" and "generates lower revenue per user than online ad peers," leading them to believe that any changes to add premium content will not yield "positive revenue benefits." To add insult to injury, the report says, "We find little early evidence of success and see meaningfully higher execution risk." Ouch.
"They're going to need to show they have content that is unique," said Fremont. "Having content that other publishers don't have, content that they can't get access to, can justify some of the premium they charge for it."
That's not to say all hope is lost. Demand's deal with Armstrong is long term — it began in January 2008 — and it's now been working with Banks for the last year. Ray, who is a reliable draw, signed on with Demand in March 2011 to helm its eHow Food section, saying that the partnership adds an additional outlet for her (and her network of friends and experts) to "create rich and engaging content." The fact that the partnership will give her a large audience is not lost on the cultural star. It will surely take time for Demand to penetrate agencies with the keys to brand budgets, but it's far from impossible.
"In the long term, they will garner strong CPMs for working with the Rachael Rays, Lance Armstrongs, Tyra Bankses of the world," said Casey Squier, group director of media strategy at ID Media, an IPG media agency. "Because when our advertisers meet up with those types of brands, we would expect — and measure — a higher rate of conversion, as opposed to the kind of content they were sharing before."
The new premium sites in the Demand stable will need to put a heavy emphasis on social, to help make Demand less dependent on the vicissitudes of the Google algorithm for traffic. The logical play here is to not only tap into the quality content, but also the talent's ability to market his or herself, which can help advertisers determine how strong a site, like TypeF, can be.
"Today most talent is active in the social market," said Fremont. "If you're thinking about a talent, one of the ways you can measure if the brand is a right fit is to look at their social community."
But always with an eye on Google, as Squier notes, Demand is likely to learn the rules of the road and adjust accordingly. His take: Don't bet against a data-savvy publisher like Demand from learning new tricks, even if it take a few months to turn around its traffic.
"It's all about quality individual content, and when you back that up with a brand, it will be valued more," said Squier. "When you add in social networks, it will only ultimately help the organic positioning of all these content partners. Traffic will come back to Demand."
https://digiday.com/?p=6810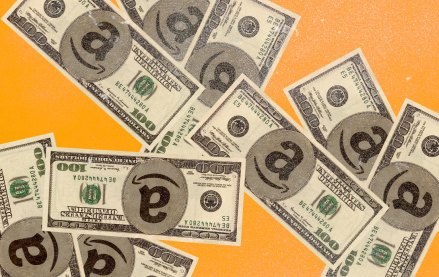 September 27, 2023 • 6 min read
The agency accused the e-commerce giant of conducting a range of anticompetitive behaviors that hurt both shoppers and sellers.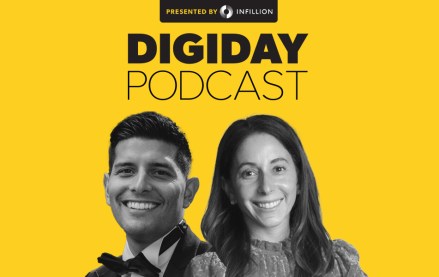 September 26, 2023 • 3 min read
In a live recording during the Digiday Publishing Summit, the news executives called for more nuanced conversations with advertisers around their brand safety concerns.
September 26, 2023 • 4 min read
After investing in one generative AI startup and suing another, the company will let customers create images on its website and an API.