Agencies are filled with people who want to be something else. There are the copywriters working on the Next Great American Novel, the art directors who want to make movies, and the suits who want to be like the management consultants that make way more money and never have to execute a thing. There's a new category: the would-be venture capitalist.
Investing is hot. What's not to like about hunting down the hottest and coolest companies, making some bets and reaping huge rewards? Plenty if you consider most investments don't pan out. But several ad agencies are plowing ahead in the area, betting their expertise in marketing and access to ad dollars will make them sought-after investors in up-and-coming startups.
Take Rockfish Interactive. Its a well-respected digital shop that has clients like WalMart. It has some chops in starting new enterprises, having spun off products like its Tidy Tweet moderation tool. It is now spinning off a ventures unit under its CMO, former Procter & Gamble executive Dave Knox, that will look for new technology companies in areas like shopper marketing. Rockfish Ventures hopes its experience in the area and client connections will make it an attractive part of an early-stage investor roster. Rockfish is looking to plough in about $50,000 to $150,000 to start and will follow on up to $500,000, said Knox.
Agencies can bring marketing and advertising expertise most venture capitalists don't have. In fact, despite backing many companies dependent on ad dollars to fund their businesses, many VCs take a dim view of the industry. Well-known VC Fred Wilson recently lit into all of marketing as a waste, for example.
"They're hating on advertising, not understanding marketing comes first," said Knox.
There are others in the ad industry looking to make a name for themselves as investors. WPP is probably the most active, setting up its investments at the holding company level. It has taken positions in companies like Omniture (sold to Adobe at a handsome profit), Buddy Media and Spot Runner. In the latter case, the investment went sour and led to lawsuits. Still, WPP's had a pretty good track record. Its competing agency holding companies haven't been as aggressive. The notable exception is the deal Interpublic Group made in 2006 to invest in Facebook. That $5 million investment paid off in a stake
now worth about $200 million
. IPG now has a ventures unit set up under its Mediabrands network.
Other holding companies have taken a different approach. MDC, for instance, has set up a venture unit as part of Kirshenbaum Bond Senecal + Partners under Darren Herman. The investment arm has already inked a deal to invest in publisher-side analytics play Yieldbot and has another deal in the works in the mobile space. KBS+P Ventures plans to do 10-15 investments over the course of the next year, earmarking about $500,000 for each, according to Herman who founded trading desk Varick Media Management and has been an active angel investor.
Being on the front lines with emerging technology will help the agency, Herman said.
"We want to pick the technology that's going to help our clients and help inspire us," he said. "We're not going to go out and fund the next Yahoo. But we're in the position of funding the next ad targeting or data management company — anything that's core to what we do."
Agencies of course leave themselves open to being labeled diletantes. The question comes to whether they'll commit funds and if they'll stick with it. Joe Medved, a partner at Softbank, is working with Rockfish and believes it can succeed.
"Deploying real capital puts an agency on the same footing as other investors, and it demonstrates a real commitment to the business," he said. "We put our own capital to work in every investment made, which incentivizes greater scrutiny in diligence and more active support of portfolio companies. The closer you are to the capital put at risk, the better investor you are likely to be."
https://digiday.com/?p=1122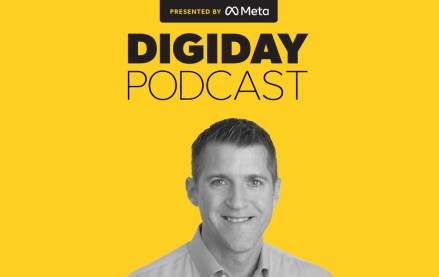 November 28, 2023 • 4 min read
Google's vp of global ads is confident that cookies will be gone from Chrome by the end of next year, despite all the challenges currently facing the ad market.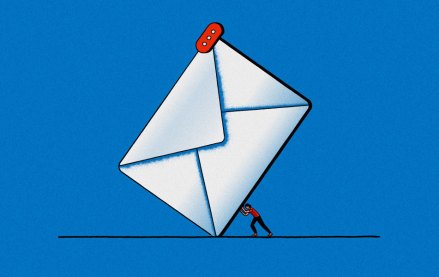 November 28, 2023 • 6 min read
Some email newsletter platforms' click-through rates are actually click-to-open rates, which are measured against the number of emails opened rather than the emails sent. But buyers seem to prefer it that way.
November 24, 2023 • 5 min read
Publishers' events businesses picked up pretty significantly during the back half of this year — and they will focus on sustaining that lift into 2024, according to Digiday+ Research.