Why ad buyers shrug at BuzzFeed's plagiarism scandal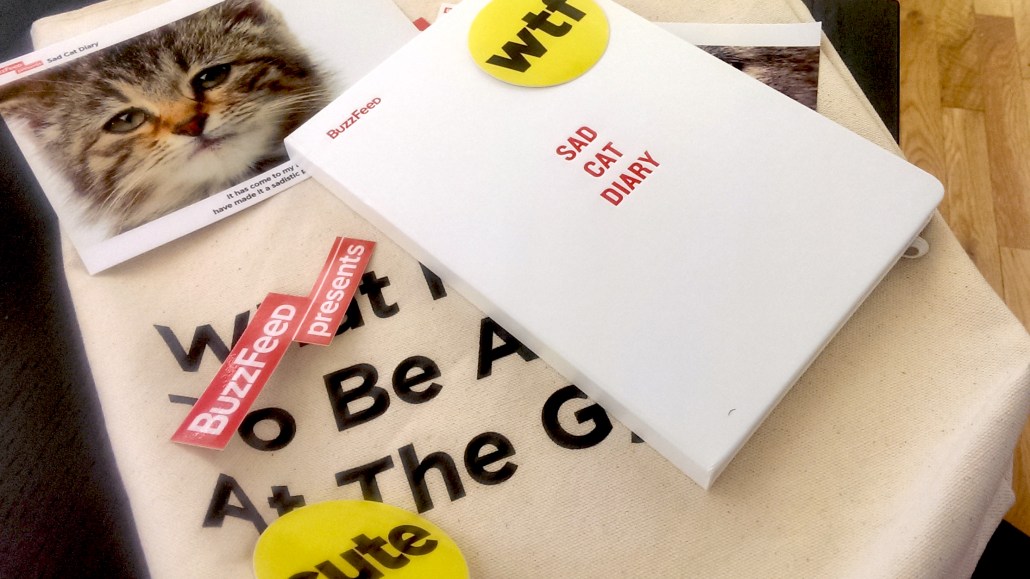 Although BuzzFeed's recent plagiarism scandal is giving some journalists a healthy case of schadenfreude, it's still unlikely to do much near-term harm to the publisher's relationship with ad buyers.
BuzzFeed said on Friday that it fired politics editor Benny Johnson after finding in his work 41 instances of plagiarism, some of which was from sites as unlikely as Yahoo Answers. Johnson, hired in January 2013, was brought on to help BuzzFeed move from being a viral aggregator to a viable news organization, making his firing all the more problematic for the company.
So far, buyers, while expressing the requisite concern, haven't been scared off. For the most part, this is because ad buyers are confident BuzzFeed will continue to attract a sizable audience for social content, including messages from brands. The ongoing inside-journalism brawl over what some consider to be lax attribution policies isn't much of a concern.
"We expect that," said Steve Carbone, managing director of MediaCom. "That's the medium, and that part doesn't really bother us so much."
While BuzzFeed is no stranger to copyright issues, the rub with the current plagiarism scandal is that it's hitting its budding journalism operation, where the standards for attribution are much higher. Agencies may be comfortable buying into BuzzFeed's approach to curation, but they're less crazy about appearing next to outright plagiarism. "When you're buying stuff that you're expecting is more unique, obviously you have a different level of expectation for it," Carbone said.
The big challenge for BuzzFeed, and particularly for editor-in-chief  Ben Smith, is assuring readers and buyers that Benny Johnson's plagiarism was a one-off situation, not a regular occurrence in the whole operation. In his editor's note published on Friday, Ben Smith said that the incident was a "breach of our fundamental responsibility" to readers and that it wasn't a reflection of BuzzFeed's editorial standards.
"Many media companies have had this happen to them, even the venerable New York Times, said Ian Shafer, CEO of Deep Focus. "What matters is how they deal with it and what measures are put in place," he said.
Media buyers are simply more pragmatic on this subject that journalists. For their clients what matters is the BuzzFeed audience, so the fundamental question is whether the plagiarism issue, along with other questions over BuzzFeed editorial practices, will scare off its audience. For most, the answer is: unlikely.
"While it's definitely not a step in the right direction for building journalistic credibility, I don't think its going to have an impact on their overall brand," said Omar Quinones, director of strategic planning at RP3.
The bottom line? BuzzFeed's plagiarism issues aren't giving buyers much reason to pull their money out of the company — at least not yet.
"Obviously, if this something that doesn't get resolved down the road where we don't like it for our client's brand, it's going to be an impact on our decisions," said Carbone.
https://digiday.com/?p=82303