If digital media is "drunk" on venture capital, then Bryan Goldberg has been overserved.
Goldberg announced on Thursday he raised $15.5 million in venture funding for Bustle, the women's interest site he released to both fanfare and criticism in August 2013. Goldberg — who became rich when he sold his sports blog network Bleacher Report to Turner for $200 million in 2012 — was criticized for his condescending comments on the state of female-focused media landscape when he announced the new site.
But Bustle has prevailed anyway, pulling in 20 million unique monthly visitors in November and earning more than $1 million in revenue in December, according to Goldberg. Digiday caught up with Goldberg and talked about the supposed bubble in digital publishing, how 2014 was a breakthrough year for digital media and how he learned to focus on talking business over editorial issues.
How was the year in digital media from where you sit?
Everyone has known for years now that ad dollars are moving from print, radio and television into digital and mobile. For the first time ever we saw advertising revenue for digital hit critical mass and put a crack in television's dominance over advertising dollars.
But critics have lately said the only way to be successful in digital is to achieve massive scale, which isn't feasible for every publisher.
Fair enough. But you can say that for any industry. Media isn't the only industry in which to compete at the top level you have to have scale. If you cover a niche, yes, there will be scale issues, but it opens new opportunity. If you are the authority on the area you cover, you're able to generate revenue from holding conferences and events. And advertising-wise, your cost per thousand views will probably be higher.
A lot of publishers — Mashable, The Verge — are trying to expand from their niches. How do you stay focused?
Venture capital-backed publishers are under pressure to reach as many people as possible. That's not what we're trying to do. Discipline and focus are important. Fifty million American women is a large audience, and if we hit that, we'll be addressing the audience we want to reach. And that 20 percent of the population also controls 80 percent of consumer spending.
And yet you're taking on $15 million more in venture capital.
It will put good pressure on us. Now that we're making good money — we made seven figures this month — we are holding ourselves to a higher standard. We're going to continue hiring writers and editors, and we're going to start paying writers more.
There's been a lot of criticism about what digital writers are paid, including at Bustle.
As publications increase revenue and see profits, everyone should share in that success. And when we achieve profitability, it will hopefully lead to another raise.
Has all the venture capital in publishing created a bubble?
No. Uber and Airbnb are good businesses, but a lot of the business venture capitalists invested in in recent years, such as daily deals and Zynga, haven't delivered. So venture capitalists are seeing that digital media is a valuable investment. It has a great risk-reward profile.
How do you maintain authenticity when creating native ads?
Brands want to work in Bustle's voice. For example, on Tuesday, we hosted a big awards show with Microsoft. We honored 13 young women who just graduated college and are doing amazing things in the world in arts, non-profits, an array of pursuits. It was the exact type of event we want to be hosting, and we were thrilled to have Microsoft sponsor.
Are you focused on programmatic at all?
It's definitely not at the center of our story. We hope that we find great ways to work with brands, not third parties. When we work closely with brands, that's when we can deliver the most value.
Will Facebook remain a reliable source of traffic for publishers?
Because Facebook's only mission is to reward its users with a great experience. You can believe that this will all come crashing down. More publishers will be competing for the same placements. Publishers that are doing 50 million Facebook referrals a month will see that cut in half and then cut in half again.
You got beat up in the press when you launched Bustle in 2013. What'd you do differently in 2014?
I focused more of my attention and my communications around the Bustle business. That's where I'm strong. We have so many great editorial voices at Bustle that nobody needs me to talk about the site and voice of the product.
https://digiday.com/?p=99730
October 2, 2023 • 1 min read
•
•
The publishers who attended DPS were focused on the potential upsides of applying the technology to their operations while guarding against the downsides.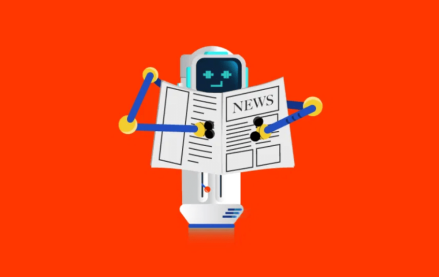 October 2, 2023 • 4 min read
•
•
Now that ChatGPT users can surf the internet for information, some publishers are reconsidering the weight of the issue.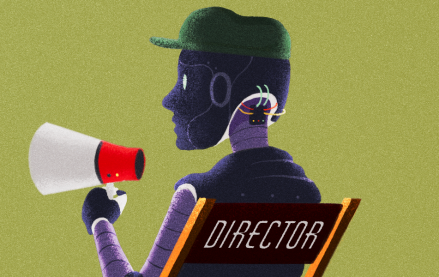 October 2, 2023 • 5 min read
•
•
As Meta makes celebrity-like chatbots, ChatGPT learned to "hear," "see" and "speak" while Spotify is piloting AI-translated podcasts.