Business news publishers are investing in brand content studios to attract more B2B clients
August 6, 2019 • 4 min read
•
•
More so-called trade publications and business publishers are investing in branded content studios of their own, and they say their audiences and data insights make them ideal partners for B2B marketers.
As the B2B digital advertising market grows – eMarketer estimates growth of $1 billion since 2017 in the US alone – business publishers like Dow Jones, Bloomberg, The Business Journals, and Inc. Media are investing in their own branded content studios and insights to appeal to B2B marketers who target niche customer profiles. Dow Jones and Bloomberg offer clients technology-powered insights for content strategy. In 2017, Bloomberg Media Group introduced its AI tool, AiQ, which it uses to serve custom content to targeted audiences.
Earlier this year, Dow Jones rebranded its studio to emphasize its data-powered services. Inc. Media offers clients access to its proprietary technology platform that allows them to view performance metrics. The Business Journals serves a rapidly growing clientele of both enterprises and small business B2B advertisers by operating a studio with the power to serve its many local properties.
Publishers say branded content performs well on their properties because B2B audiences are more likely to find it useful. Seventy-eight percent of Business Journals subscribers would like to see more branded content on the platform, per the publisher's most-recent subscriber survey. "Peer to peer marketing is so effective to this audience," said Richard Russey, vp and publisher of Inc. Media.
The Business Journals Content Studio produces native advertising for a roster made up almost entirely of B2B clients. Since it launched its studio in 2016, The Business Journals has experienced 213% revenue growth. (It declined to disclose revenue.) Its standard content packages range from $5 thousand to $70 thousand, and it projects to publish 1800 pieces of branded content this year, a 29 percent increase in two years. The studio's executive director, Tom Needham, said branded content is now the publisher's fastest-growing digital sales channel. It works with clients like Deloitte, KPMG, Bank of America, MassMutual, and Kaiser Permanente, with 256 new native clients in 2019 to-date. The studio employs a staff of five employees, but it outsources work to a "large army of freelance editors and writers," Needham said.
Since investing in its own branded content operation, Inc. Studio, Inc. Media has seen investments in custom content grow rapidly. Many Inc. Media clients have shifted their advertising investments from display media to custom content. "Five years ago custom content was probably 10 percent of our business. Now it's closer to 40 percent," Russey said, while declining to share more specific revenue numbers.
Business publishers like The Business Journals attribute some of their success to a business model that spans its 43 properties in the United States. The scale of its business has allowed the publisher to acquire a large number of small business B2B client work, while still drawing interest from national clients. "One day we might be working with a 10-person small business," Needham said, "and the next day we might be working with the largest telecom provider in the country." The Business Journals manages this model through a centralized studio at the publisher's headquarters, which oversees all content production.
Some business publishers offer services to clients like strategy, custom research, and consulting. Inc. Studio offers clients access to its proprietary measurement platform, BrandView. Russey says BrandView allows Inc. Studio to "work in a way that we and our clients understand what's going on with their program."
The Trust – The Wall Street Journal | Barron's Group, formerly WSJ. Custom Studios, services Dow Jones brands Barron's, MarketWatch, Mansion Global, and Financial News, and offers clients insights about what content performs best for different audiences by tapping into Factiva, the Dow Jones' intelligence product.
"Are we a media agency? No we're not, but we have the same kind of analytical performance and targeting and media planning capabilities that some of those do that we use to create the experiences that we create," said Steven Nottingham, general manager of The Trust.
Data and insights are also critical to Bloomberg Media Group's offering. In combination with its creative and editorial capabilities, the agency "transforms insights intelligence into strategic thinking," said Anthony DeMaio, head of US sales at Bloomberg Media Group. The studio uses AiQ to drive insights for clients. In 2018, Bloomberg Media's digital advertising revenue grew 15 percent, compared to Bloomberg Media's 16 percent year-over-year growth.
Business publishers say data and insights are critical to the future of branded content. "It's not really just about creating native ads. The point of it is about driving these experiences and driving breakthroughs in authentic ways using the audiences and the platforms. And that's not going to be about native ads in the future, it's going to be more progressive, more involved, more data-fueled, more performance-centric, and that's the contemporary capability that we are building at the Trust at the Wall Street Journal," Nottingham said.
https://digiday.com/?p=342548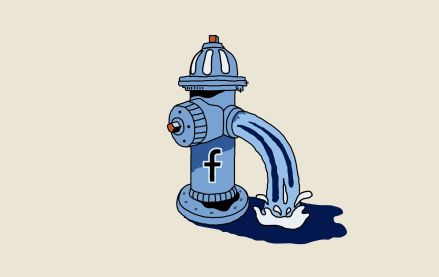 October 4, 2023 • 5 min read
•
•
Publishers are still feeling the effects of a change Facebook made in May that caused a steep decline in referral traffic. Nearly four months later, publishers aren't sure when — or if — that traffic will come back.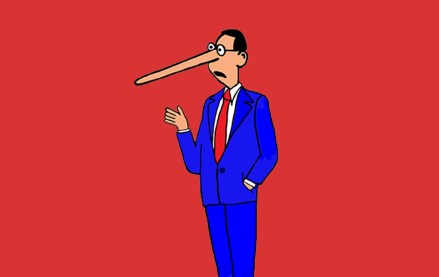 October 3, 2023 • 7 min read
•
•
A new definition for MFAs is available but the vague nature of the guidelines is leading to a lack of standards that might prevent adoption.
October 2, 2023 • 1 min read
•
•
The publishers who attended DPS were focused on the potential upsides of applying the technology to their operations while guarding against the downsides.