When Condé Nast and Time Inc. veteran Julie Hansen joined Business Insider in 2008, it was still called Silicon Alley Insider, a blog devoted to New York's tech scene. In the seven years since, BI has become a traffic juggernaut, which comScore says is now reaching 40.8 million users a month (nearly double a year ago). It boasts a 130-person newsroom and harbors ambitious expansion plans that include international editions and a new consumer tech publication.
For Hansen, the president and chief operating officer of BI, the big difference between being part of a legacy media organization and being a part of an upstart is speed.
"Being able to get things done, being able to make choices and iterate and not have to worry about the legacy media," she said in this week's Digiday Podcast. "Just being able to do what makes sense for the medium, for the audience and be able to build a brand absent the constraints of what has come before."
Here are some highlights of the half-hour discussion, edited for clarity.
Profits are secondary to growth.
Business Insider, which closed a $25 million funding round in January, could be profitable, Hansen recently said, but that's not the immediate goal. In fact, it expects "significant" losses this year in the service of growth.
"To come from running profitable businesses and an unprofitable business is weird and awkward, even though you know it's the right thing to do," she said. "Emotionally, we might want to be profitable some days, but the business plan absolutely calls for significant unprofitability this year."
BI's going big with its new (as yet unnamed) consumer tech site.
Later this year, BI plans to launch a consumer technology site. In fact, it has already hired 25 journalists to staff it, with their own newsroom at BI's office in New York City. Another 25, spread across business-side departments, are also working on the site.
"If you look at Business Insider's tech channel, it is pretty business-oriented," Hansen said. "There are stories about gadgets and software, but they tend to take a productivity angle. They tend to be the apps that you need for business, not the cloud-storage device for your family's photos.There's so much more going on in consumer tech that we can't talk about. There's so much going on in gaming and virtual reality. We touch on that stuff, but we don't go into depth, and we think we can."
Business Insider is still about business (with some cooking videos).
Business Insider takes a broad approach to what qualifies as business news, preferring to define it as news about business and other lifestyle content a person in business might find interesting.
"Our readers routinely tell us they love the mix," Hansen said. "As a business person, you want to know what to talk about around the water cooler or with your boss. I used to say we'll never tell you what to cook about at night, but we've been doing some cooking videos that are doing really well for us. But other than cooking videos, we don't go into hard-core household management topics." (Editor's note: BI will, however, tell you how to organize your refrigerator.)
Reporters need to be accountable for drawing audience.
Many in the journalism business are worried about the focus on pageviews, claiming it will tilt output to cat videos and whatever else will draw the most clicks. At Business Insider, metrics are a key part of how reporters are evaluated.
"We watch what it costs to create content," Hansen said. "We think every writer should be attracting an audience. We care about the people who are coming in to read your work. It's not the only measure. Of course, we care about quality, whether you're breaking news, are you doing amazing features. We don't think you have to pander to draw a large audience. We think you have to tell great stories."
Modern media better get hip to programmatic.
Business Insider is focused on programmatic, especially since CRO Pete Spande joined three years ago. Unlike many publishers, BI has chosen to make sure programmatic and direct sales operate in concert.
"The way he's built his sales team in programmatic is not in some ghetto with weird math people doing it," she said. "Every seller does programmatic. That's made a big difference. We're routinely on the bleeding edge of ad tech. We're moving to where the puck is going. We're not playing catch up."
Mobile does mean doom, but there are immediate challenges.
BI now sees 60 percent of visits and 60 percent of uniques from mobile. While it has been able to maintain desktop CPMs, BI has seen some hiccups to monetizing mobile from the buy side.
"The demand challenge is real," Hansen said. "We're finding there are a number of advertisers who say, 'I can't do mobile, I haven't mobile-optimized my site yet, although I do understand my audience is being driven by mobile.' That's an issue they have to sort out. I remember we had the same issue with the Web. It's not unusual for marketers to lag behind their consumers by a bit. That's a question of time. There's no denying that horse has left the barn."
Podcast produced and edited by Tanya Dua.
https://digiday.com/?p=119536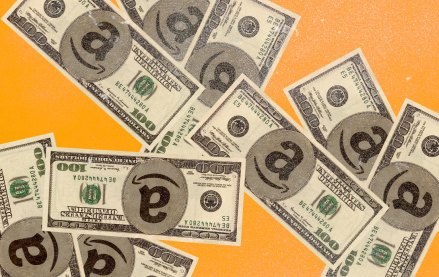 September 27, 2023 • 6 min read
The agency accused the e-commerce giant of conducting a range of anticompetitive behaviors that hurt both shoppers and sellers.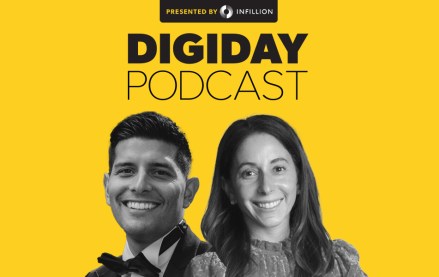 September 26, 2023 • 3 min read
In a live recording during the Digiday Publishing Summit, the news executives called for more nuanced conversations with advertisers around their brand safety concerns.
September 26, 2023 • 4 min read
After investing in one generative AI startup and suing another, the company will let customers create images on its website and an API.