Anheuser Busch's Budweiser brand has a holistic approach to digital marketing, dabbling in everything from mobile, email, social, video, advertising and tablets. Digital marketing is Budweiser's way of getting consumers to not only engage, but also interact, with the brand.
Budweiser's digital strategy centers on interactive experiences, supported by entertaining content. Rob McCarthy, vp at Budweiser, said that in 2012 the brewer is focusing its efforts on figuring out more effective ways to use mobile to connect with and engage consumers.
When I think of Anheuser Busch and Budweiser specifically, I associate the brand with its incredibly creative television ads. How does Budweiser approach digital, and how is it different than your approach to TV and the other more traditional channels like print, for example?
Budweiser has a long history of great creative in traditional media — print and television — and our goal is to carry forward over the long term that same sort of excellence in the digital space. Digital is the way we can have a dialogue with our consumers. It's not pushing a message out but rather creating an interactive experience that needs engaging content. In traditional media we share a brand message and invite consumers to participate, and in digital we deliver against that promise. It's all about engaging our fans in a conversation, providing different experiences and really good content.
Can you talk about how Budweiser uses the mobile channel?
"Track Your Bud" is our latest program, which we just launched in late February. The "Track Your Bud" platform includes a social application that integrates with Facebook to connect beer drinkers across the country with each other through the Budweiser they hold in their hand. Users are able to access video content, collect badges from each of our U.S. breweries and name batches of beer if they're the first to track a beer from that particular batch. We believe in doing apps when they serve a purpose. Last year we did "Band of Buds" that had a mobile application component, with utility behind it. Participants won points for doing challenges with their friends and then uploaded photos with friends grabbing some Buds. The app facilitated the sharing and social aspect of the program and was fun.
What are the goals around Budweiser's social strategy?
We use Facebook, for example, for a two-way dialogue and to offer exclusive content, including sneak peeks of our new ads. It's about "fans first." We have close to 2 million fans on Facebook, which makes us one of the largest premium beer brands in this space. Here's an example of how we try to put fans first. Last year we did "52 Weeks to Win," which was a weekly Facebook-only sweeps for fans, offering them a chance to win once-in-a-lifetime prizes courtesy of Budweiser. There were 52 total prizes ranging from VIP trips to NASCAR races, prize packs, MLB experiences, and a grand prize which was a trip to the 2012 London Olympics. There was a new prize offered every Friday allowing consumers, where legal, to enter once per day, per user, per sweeps. For 2012 we are trying to figure out ways to better use mobile. We want to drive a personal experience, but the content we are driving has to be welcomed. So we have stepped lightly in this space to make sure we are giving consumers what they want without being a bother.
Does Budweiser have a tablet strategy?
"Track Your Bud" is available on tablets, through the iTunes app store or Android Market and through trackyourbud.com. We've also recently introduced Budweiser content on Flipboard, bringing many of our brand programs and experiences to iPhone and iPad consumers in the form of a digital magazine. Of course, we are considering more in this space in the future. We continually evaluate emerging channels and technologies for new opportunities.
What's next for Budweiser in digital?
We'll be launching a new Budweiser.com this spring, also with a focus on "fans first" and delivering compelling content and experiences. We also use email with our fans, and we encourage Budweiser fans to sign up for Budweiser's Guide to Great Times at Budweiser.com.
https://digiday.com/?p=8243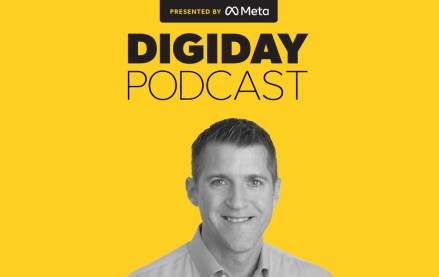 November 28, 2023 • 4 min read
Google's vp of global ads is confident that cookies will be gone from Chrome by the end of next year, despite all the challenges currently facing the ad market.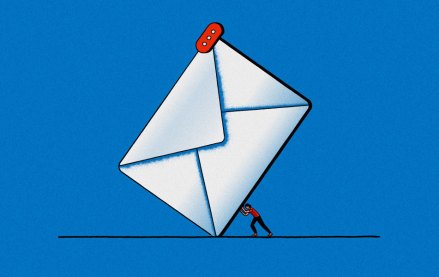 November 28, 2023 • 6 min read
Some email newsletter platforms' click-through rates are actually click-to-open rates, which are measured against the number of emails opened rather than the emails sent. But buyers seem to prefer it that way.
November 24, 2023 • 5 min read
Publishers' events businesses picked up pretty significantly during the back half of this year — and they will focus on sustaining that lift into 2024, according to Digiday+ Research.