Flush with $20 million, Brit + Co builds a video team with an eye toward commerce
July 28, 2016 • 4 min read
Spurred on by $20 million in funding last year, Brit + Co is building out a video team focused on serving both its lifestyle media and commerce businesses.
Three months ago, Brit + Co, which caters to people (especially young women) interested in artsy projects, hired veteran TV producer Dan Herz as head of video. Today, Herz oversees a team of 10 video specialists producing more than 100 videos per month for different platforms. Looking to ramp up that video production, Brit + Co plans to expand Herz's team by adding at least four more producers by year's end. This, combined with the half-dozen freelancers Brit + Co has on contract in New York and Los Angeles, means the company wants as many as 20 people involved with its video efforts heading into next year.
"In developing our plans for our media business, a big component for our rationale behind the Series B was that we were ready to invest in video," said Emily Smith, president of media for Brit + Co. "We raised over $20 million and with that have been aggressively building out our video capabilities and output."
Today, videos produced by Brit + Co serve the company's two core businesses: lifestyle and how-to video series for the media business, which is monetized largely through advertising, educational classes and product kits, which can cost anywhere from $24 to $219 (though most hover around $59) to purchase.
While the bulk of Brit + Co's business today comes from the media side, it's seen encouraging growth on the commerce side, said Smith. Since last year, when it was reported by TechCrunch that the company had sold 15,000 classes, sales for classes and kits have been up 243 percent, the company said. (Brit + Co declined to share an updated number of classes and kits sold.) In total, Brit + Co offers 56 classes and 60 kits today, with plans to double that by the end of the year.
"We were noticing what was working across our content categories [on the media side] and are looking for opportunities where paid video instructions could be an interesting additional component," said Smith.
For instance, one of the most popular subjects on Brit + Co is hand-lettering. For that, the company has produced mini-lessons on hand-lettering. It's also gone live on Facebook with an artist doing hand-lettering based on user requests. It was natural, then, to offer an e-class on the topic as well as a kit that allows users to buy the tools necessary to practice hand-lettering on their own.
Similarly, Brit + Co recently noticed that videos tied to the concept of "adulting" — when young people, usually fresh out of college, try to figure out life — were being well-received by its audience. And so it has developed classes that help users tackle different aspects of the post-college life — such as how to quit your job without burning bridges.
Of course, Brit + Co is not the first media company to have experimented with commerce in an effort to find new revenue streams beyond advertising. For most of these companies, commerce "will always be an add-on," said PopSugar CEO Brian Sugar in a podcast interview with Digiday earlier this year.
Brit + Co has the luxury of more than $27 million in funding to find a viable model that works. It's also mindful of focusing on content and businesses that have legitimate potential for growth, said Smith. "We have the approach of not getting too far down the road without connecting back to what's engaging users and has revenue potential. We try not to have failures," she said.
In terms of distribution, most of Brit + Co's e-classes are available on its website, though it does publish free mini-lessons on Facebook and other social platforms. This is intended to drive people back to the site to purchase the class.
For Brit + Co's lifestyle content, the approach is a distributed one. The company is organized around four primary distribution channels: Facebook, Pinterest, Snapchat and its website. Each channel has a dedicated six-person team, featuring a senior editor and members from the editorial, marketing and creative departments. When a video needs to be made for these channels, a producer from the video team will join to assist on the content. By early next year, Brit + Co expects to embed a video producer on each team, further indicating how important video has become to publishers embracing platform distribution.
"The opportunities now to create unique content for these platforms and monetize against those audiences — there's nothing ever been like it," said Smith. "It's why we decided to go all in and organize our teams for those platforms."
https://digiday.com/?p=190461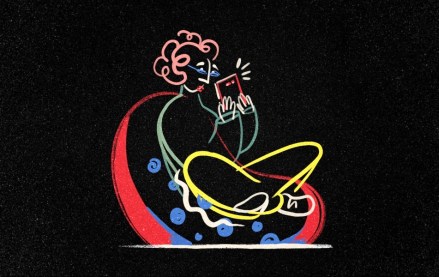 September 28, 2023 • 3 min read
The Financial Times has launched another lower-priced, subscription-based mobile app product a year after the debut of FT Edit to reach international readers.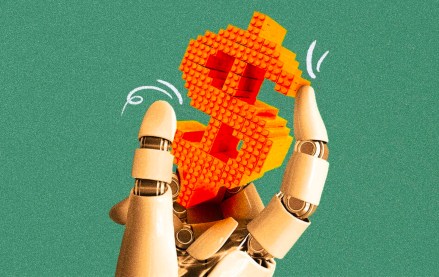 Publishers are starting to apply AI to their sales operations.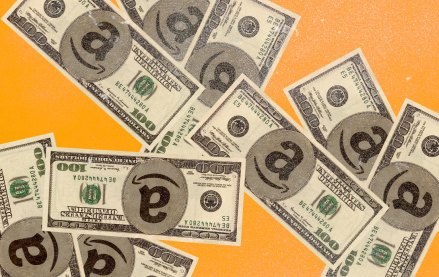 September 27, 2023 • 6 min read
The agency accused the e-commerce giant of conducting a range of anticompetitive behaviors that hurt both shoppers and sellers.