The technology world has woken up to the potential in advertising. After all, advertising and marketing are worth more than $450 billion worldwide. There's clearly money to be made in building tech to help brands and their agencies catch up.
Fair enough. But the result is hundreds of companies, many of them venture capital-backed, that in the eyes of those they're supposed to help are doing just the opposite. For all the value their point solutions create, they create costs by adding complexity and transaction costs to a medium already overburdened by them. It is ironic because many of these ad tech vendors were founded with the explicit goal of making digital advertising easier and less complex.
"I frequently meet startups which believe that advertising dollars will make them rich," said Rob Norman, of GroupM, who spoke on the topic during this month's Advertising Week. "Well, for every 100 companies that we see out there, 85 of them will never see a return for their founders or their blessed angel investors. There's just too much stuff out there, too many ill-formed ideas, too few real ideas, too many ideas with marginal utility, ones with very slim improvements over what they seek to replace. Most don't offer any real opportunity for improvement, at scale, for the owners of brands — just one, I'd say, out of 100 will make a significant impact in the advertising business."
For example, several ad tech companies that purported to provide DAA and IAB consumer privacy compliance monitoring for advertisers provided
only limited protection
for consumers. In an era when privacy concerns are a political issue and the Federal Trade Commission mulls enforcing privacy compliance with a new slew of laws, advertisers want to be assured that the technology they employ does its job.
"Problems like this make it harder for agencies to shift dollars online because it's just plain laziness on the part of these companies," said a C-level exec from a leading digital agency who asked not to be named. He added: "Some of these companies are selling products that simply don't work. They build hype and then are able to blind these people with this technical mumbo-jumbo. One of the large ad verification companies out there is selling BS. There's research out there showing that their products are BS, but still they are flogging their garbage to brands."
The exec cited a recent Stanford University study that showed some well-known young ad tech firms promises delivered less-than-stellar results for brand clients. The study showed that some ad verification companies weren't blocking tracking practices effectively; brands relying on them to block the notorious
"zombie cookies"
might be in for a period of 
 consumer backlash
.
It is indicative of the uneasy relationship the tech and ad worlds still have. Both sides need each other more than ever. Silicon Valley, backed by its armies of venture capitalists, is building platforms dependent on advertising and, increasingly, tools made for advertisers and agencies. Madison Avenue, meanwhile, clearly has a future defined as much by data as creativity, in need of tools and platforms to allow it to reach consumers efficiently across the fragmented digital media landscape. And yet, each side seems to speak a different language and, most dangerously, has different agendas.
"Madison Avenue has a business model that's based on relatively low commissions for media and then separate fees for creative development and production, and these are all very heavily scrutinized by internal auditing at the client," said Dennis Donlin, president of Team AT&T for agency MEC. "The Valley has a model that just burns cash and manpower through development, and then recoups it through high-level, multiple IPO's and the margins down the road. The two business models have to get more in alignment so agencies can invest in the talent and the infrastructure to really fully develop the potential of this industry."
There's a tendency in tech, especially in Silicon Valley, to view advertising remotely, even look down on it. The real challenge, in engineering-driven cultures, is to solve big problems that gain consumer attention. The old maxim for these companies used to be to not worry about a business model until they got scale because without scale they certainly wouldn't have one. The problem is these companies can reach scale and still not have a business. It is more complicated to cater to brands in particular than "turning on the revenue faucet."
The Silicon Valley and Madison Avenue divide is, according to Norman, really about effectiveness and tangible results, more than just geography. The ad tech industry, replete with startups, offers an enticing carrot to Madison Avenue, said Norman; an opportunity to connect the work of advertising to real business outcomes, not only marketing outcomes. But the landscape struggles to deliver on its promise "real-world business outcomes" and not just marketing metrics. That makes it a hard sell for agencies, whether their ad tech comes from 3 subway stops away or across the country. It makes brand marketers' jobs harder when dealing with brands that are hooked on tangible results and marketers are faced with ad tech that is largely untested, hard-to-explain or ill-defined.
"Brands like things that make the cash registers ring more than things that simply build awareness or even preference," said Norman.
There's also the question of who gets the clients in this on-again, off-again relationship. Norman spoke of a CEO at the helm of a large ad tech startup company who had a discussion with another colleague from Group M; the ad tech company head said that Group M's problem was that it saw the brand as its client. The agency, according to the ad tech company head, simply had a role in facilitating the brand's relationship with ad technology provider. That's not the kind of talk that goes over well with agencies.
"There is too much territorialism, which just slows everything down and often just leaves the consumer sidelined," said Torrence Boone, Google's gm for agency development and a former Digitas and WPP executive. "We need to be more real-time, scrappy, and comfortable with the messiness of innovation. The magic comes when we get everyone in a room, the egos get checked at the door and we roll up our sleeves to really try to solve a problem collectively."
According to Boone, the only method of getting the two coasts working together is to basically force them to by bringing the two business models to a point of convergence. 
"Agencies need to put more technology and data-based thinking into the campaign development process. They also should look to bring in more analytical talent," Boone believes. "Also, ad tech companies need to get more input from agencies in the product development process – there is a lot of insight there, and it is mostly untapped."
Some industry figures also believe that the rift is ending in a shotgun wedding; agencies need ad tech, and ad tech companies need their ongoing business to survive.
"Ad tech startups are realizing that Madison Avenue powers most of the revenue in the Valley," Jon Elvekrog, CEO of 140 Proof, a West Coast-based ad tech firm. "They're trying to reconcile any differences they may have had in the past."
https://digiday.com/?p=2114
December 7, 2023 • 13 min read
In this week's Media Briefing, publishing executives share how the task forces they created earlier this year to oversee generative AI guidelines and initiatives have expanded to include more people across their organizations.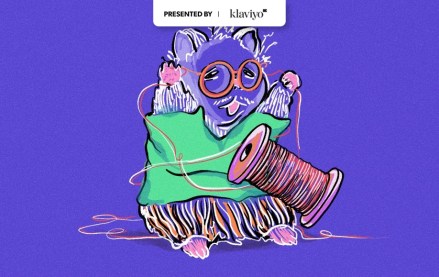 December 5, 2023 • 6 min read
News publishers are cautious to pour more resources into Threads, as limited available data makes it difficult to determine whether investing more into the platform is worth it.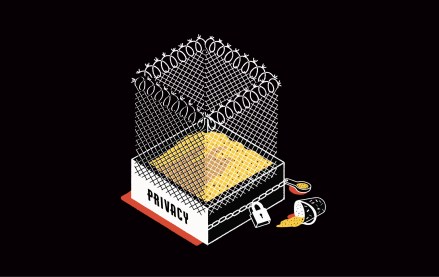 December 4, 2023 • 4 min read
FLEDGE stands for 'First Locally-Executed Decision over Groups Experiment' and makes ad auction decisions in the browser, rather than at ad server level.