This is the third article in a series on "The Mobile Publisher," a look at how publishers are tackling challenges in the shift to mobile, from design to content to monetization.
When news of the Paris attacks broke, the app Breaking News first sent out "proximity alerts" to its push notification subscribers — location-based notifications to people in the city. Next came "emerging story" alerts, when it was clear a big news event was in the making. Those were followed by the first of many global alerts.
Relevancy is the name of the game for Breaking News, a startup owned by NBC News that works by scouring the Web for news, then sends out alerts about it. News can come from eyewitnesses or traditional news outlets; Breaking News sends referral traffic to the latter when users click on story links in the app. In a way, that flips the popular digital publishing model, where the goal is to amass as big an audience as possible and keep visitors clicking around the site, which can result in the use of specious tactics like grabby headlines and slideshows.
The goal for Breaking News is, "Did we target this person with something new they need to know right now," said Cory Bergman, co-founder and gm of the app. "By really focusing on marrying speed and relevancy, the higher the open rate becomes, the more relevant the notification, the more visitors we get to the app. There's notification fatigue, and the more straightforward we are, the more loyal they are to us."
Pushes have gotten more focus from publishers. People are doing more of their reading on mobile devices, so the lock screen has become a battleground for attention among publishers trying to pull visitors to their sites and app.
Like any publisher, Breaking News wants to get people click, or tap, through to its app, too. But in its quest to do so, it's gone beyond the standard use of pushes to broadcast news headlines to filter them through topics and proximity. Right now, Breaking News' subscribers choose from 89,000 notifications topics to get updates on.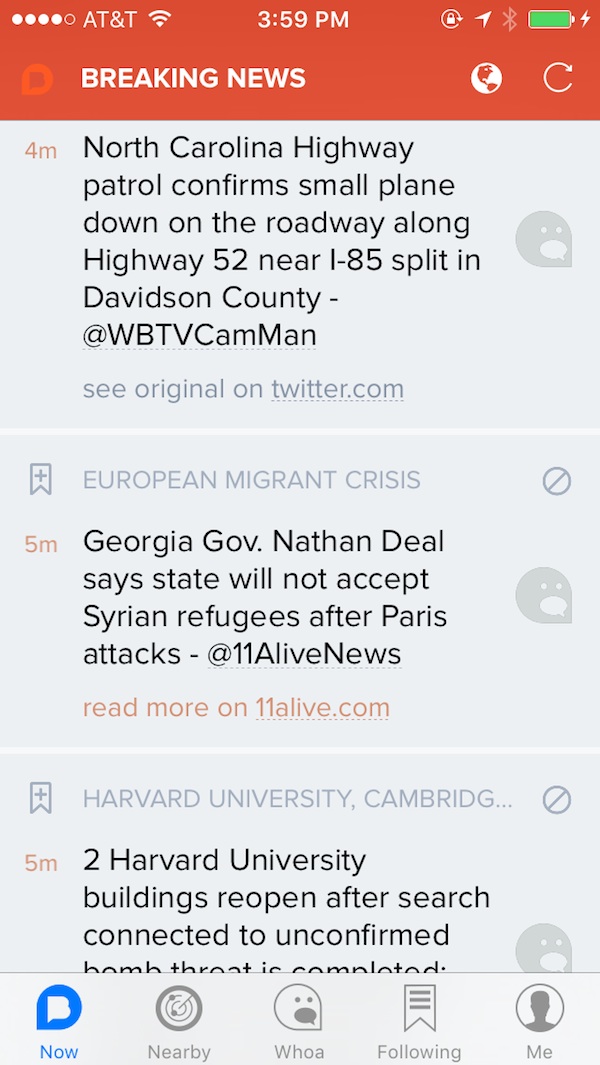 Bergman said people are signing up for more notifications and they're visiting the app more frequently — evidence that the app is doing its job in improving relevancy. The number of monthly push notifications sent has doubled year over year, to more than 50 million in October from 24 million in January. This means users are opting in to more alerts, since the number of push notifications sent is growing faster than the number of subscribers, which currently stands at 120,000. At a time when publishers struggle to become one of the few apps people visit regularly, Bergman said overall visits to the app are up 50 percent from January to October (though he wouldn't say to what).
"The better the notifications, the more people talk about the app, the more people download it and subscribe for alerts," Bergman said. "The more relevant notifications they receive, the more frequently they visit the app."
Breaking News isn't just looking to send other publishers traffic; it's going to start selling advertising on the app, so it's in the app's interest to boost its repeat visitors. But at the same time, it's looking holistically for ways to disseminate alerts, from getting integrated into Slack to being a launch partner of Facebook's new Notify app.
One might see Notify as a threat to Breaking News, which opted to let Notify users click straight through to the host publisher when they receive its alerts, bypassing Breaking News' app altogether. But Bergman believes Notify can give Breaking News branding benefits, more share of the lock screen and show it's faster than other publishers when news breaks, and provide a way to learn as the lock screen gains usage.
"There are so many distribution opportunities for articles, but increasingly for alerts," Bergman said. "There's a shift toward push; the smarter push notifications get, the less browsing that needs to take place."
https://digiday.com/?p=146904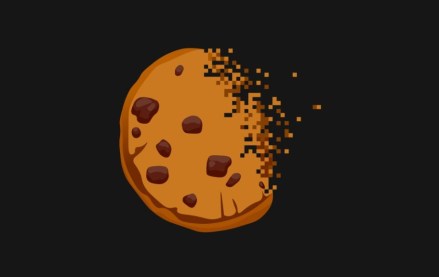 September 25, 2023 • 1 min read
During the Digiday Publishing Summit, execs from companies including Condé Nast, Dotdash Meredith and Thomson Reuters assessed the industry's readiness.
September 25, 2023 • 5 min read
Publishing executives shared their honest and unfettered opinions on the rise of generative artificial intelligence technology and its impact on traffic, IP protections, content production and jobs at the Digiday Publishing Summit last week.
September 25, 2023 • 5 min read
Here is A sampling of other AI-related news from last week.