To hear some agencies tell it, hard news is a risky place for advertisers and should be avoided. Yet Bloomberg Media Group is taking the opposite view, making it easier for advertisers to place their messages amid its newsiest content.
To do that, it's pitching a new product called Trendr. Not to be confused with Trendrr, the Twitter-owned company that tracks social media engagement around TV shows — or Tinder, the controversial dating app — Trendr is an algorithm-driven news widget that presents the most popular companies in real-time, based on how many stories Bloomberg is publishing on the topic, what's most popular with readers and the companies' stock prices. When readers click on one of the company names, they're taken to a list of stories about that company, which they can then click through to read. In each step of the way, the advertiser that buys the placement gets full share of voice of the ad unit.
The widget is limited to most popular companies for now, but Bloomberg plans to extend the concept to the most popular people and topics.
The unit is the first to come from Bloomberg's Ad Innovation Group, which is led by Keith Grossman, group publisher of digital and digital products. Grossman said the idea behind the unit is that many of Bloomberg's core business readers come to get caught up on the biggest stories, and the more time they spend on a story, the longer the adjacent ad is in view, and hence the more benefit the advertiser is getting. The unit also eschews interruptive advertising like takeovers, on the basis that the more control the reader has over the ad's presentation, the more engaged (or less turned off) they'll be with it.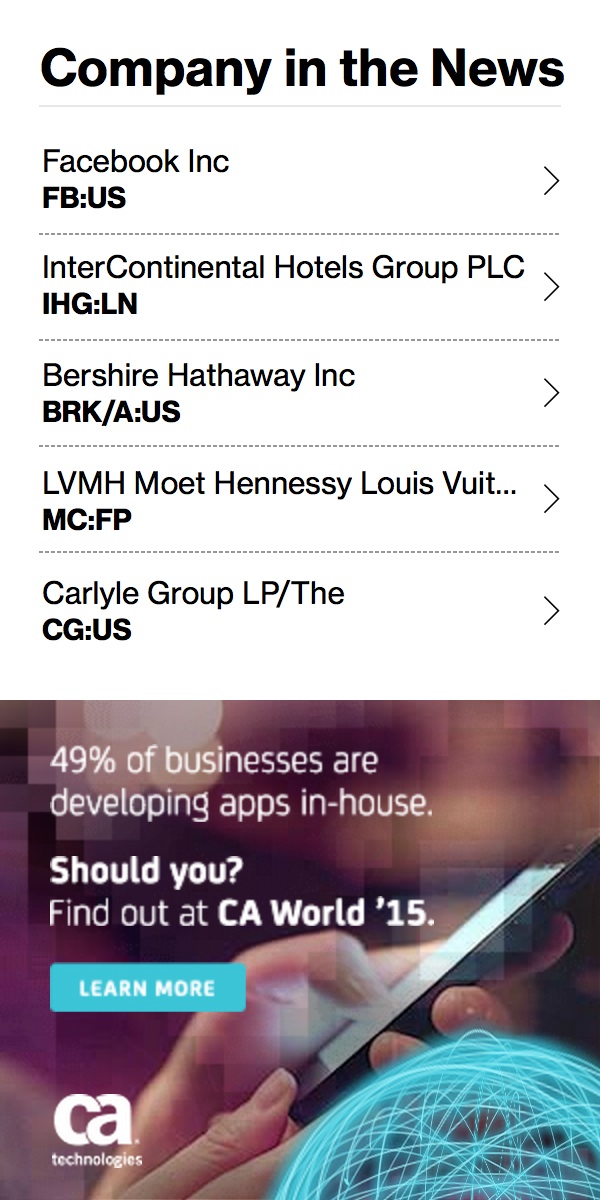 "The assumption here is that if it's more popular and the consumer self-selects into it, it will increase the engagement, which then serves the advertiser," Grossman said.
As for the risk factor of the news, like other ad placements on the site, Trendr has the ability to pause advertisers' ads if the content is deemed unsuitable to the client, he said.
Trendr is part of a string of new, data-driven ad products that Bloomberg has been churning out, with help of a half a dozen engineers who are assigned to Grossman's Ad Innovation Group. Others are B:Pop, which lists the most-read stories; and B:Intent, a so-called mindset targeting ad product. The idea is that Bloomberg has a broad array of content that draws different people for different reasons, and advertisers may want to reach one type of reader but not another. With B:Intent, Bloomberg is particularly focused on making headway with luxury advertisers, a relatively new category for the media company.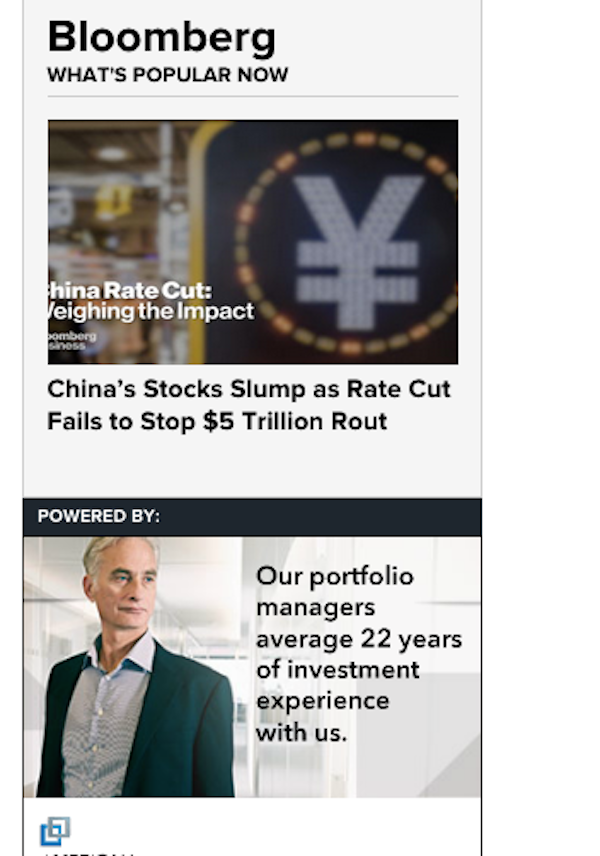 The introduction of data-driven ads comes as publishers are seeing ad dollars migrate to open ad exchanges, which afford a high level of targeting but also are associated with lower ad rates. Bloomberg isn't currently selling its inventory on such open exchanges, which safeguards it against such rate erosion. But such data-driven products seem to be an example of how publishers are trying to maintain an edge with advertisers.
"Traditionally, these types of products are left to the ad networks and exchanges, and you went to publishers for bigger-impact, splashier things like takeovers and sponsorships," said Brian Ko, managing partner for digital at MEC Global. "But publishers are taking data and technology into their own hands. You can still do these 100 percent share of voice-type of things, but you can combine data-driven targeting and direct sales."
https://digiday.com/?p=132953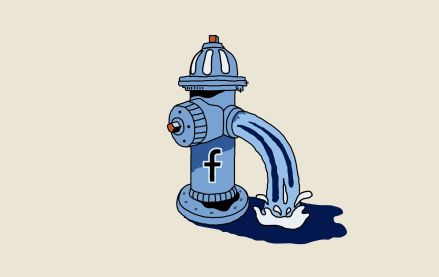 October 4, 2023 • 5 min read
•
•
Publishers are still feeling the effects of a change Facebook made in May that caused a steep decline in referral traffic. Nearly four months later, publishers aren't sure when — or if — that traffic will come back.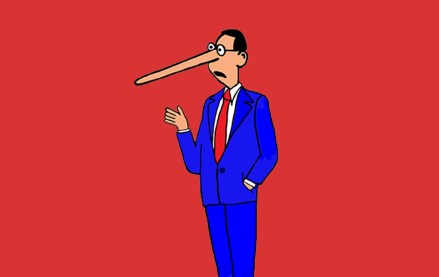 October 3, 2023 • 7 min read
•
•
A new definition for MFAs is available but the vague nature of the guidelines is leading to a lack of standards that might prevent adoption.
October 2, 2023 • 1 min read
•
•
The publishers who attended DPS were focused on the potential upsides of applying the technology to their operations while guarding against the downsides.