'Block, delete and report': Productivity hacks from agency execs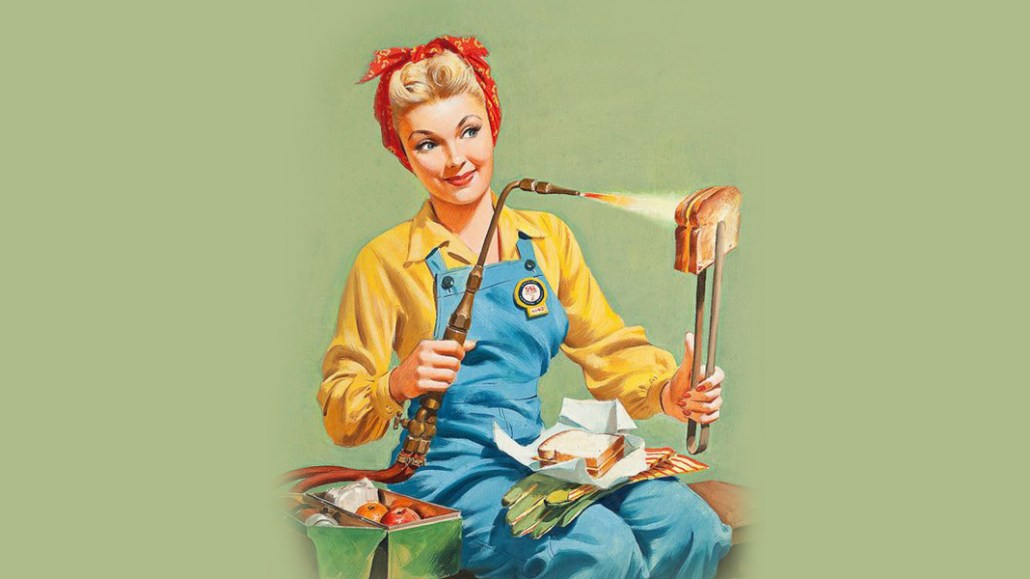 Everyone is strapped for time. "Keep busy" is a standard mantra. Joanna Coles, chief content officer at Hearst, watches TV at double speed and wears heels on the treadmill.
While digital tools like Slack commands, shared Google Docs, open calendars, artificial intelligence meeting assistants and connected offices have shaved off wasted minutes at work, agencies have their own hacks to make daily tasks even more efficient.
"You need an institutional hunger for these types of hacks," said Tom Ollerton, innovation director at We Are Social. "Eighty percent of them won't end up working, but the act of looking to take these on will improve the business at a macro level."
We asked U.K. agency executives to share some of their most effective productivity hacks, in and out of the workplace.
Andy McCormick, head of marketing and business development, Essence
"We have made default meeting times 25 minutes and 55 minutes, rather than 30 and 60. It means people vacate meeting rooms ahead of time, rather than on the hour or half-hour, therefore eliminating delays in subsequent meetings starting."
Sol Ghafoor, head of social, Publicis UK
"I use Siri to set reminders, like, 'Hey, Siri, remind me to write the creative brief for X tomorrow at 9 a.m.' I also use [task-management app] Things to import all the tasks in Siri and prioritize to get my top three tasks for the day. Also, get enough sleep."
Sam Conniff, co-founder, Livity
"Get your creativity into overdrive and your inspiration into top gear, and read three books a day. Your productivity rate will go off the chart. [The app] Blinkist reduces any and every book into seven-minute reads (or listens). I am using [the approach] 'unless I hear back' more, so instead of killing an idea with a death by a thousand cuts in a be-seen-to-say-something email chain, simply state your intention, set a deadline and 'unless you hear back,' execute on your ambition. Block anyone, and I mean anyone, who sends an email with a half-cocked idea they haven't had the decency to think through, followed by the irresponsible, energy-vampire time vortex of 'Thoughts?' as the sign-off. Block, delete and report."
Nick Farnhill, co-founder, Poke
"Get up one hour earlier."
Tom Ollerton, innovation director, We Are Social
"Set your podcasts to play at double or triple speed. It sounds weird at first, but you acclimatize quickly. And you can synchronize with an app that tells you have much time you have saved. We used to have a treadmill in the office with a desk for your laptop, but burning any meaningful calories could get you quite sweaty. I also sync the Pomodoro Technique — where you work for 25 minutes, then break for five minutes — with Google Calendar, but it's an open calendar, so it looks like a shit site."
Abi Morrish, head of digital engagement, MEC
"I get TechCrunch trending stories delivered daily through its Facebook Messenger bot. I've killed clutter from my iPhone home screen and made it super clean, tidy and with folders. We spend so much time looking at our phones: Tidy phone, tidy mind! On my train journeys, I watch Ted Talks — a really good chunk of time to dedicate to something specific and useful to my own personal development. Also, I listen to Spotify mood playlists, especially focus playlists — music is critical!"
Sharon Browne, chief marketing officer, Havas Media Group
"This may seem rather anti-tech in this day and age, but my best productivity hack is not sending emails. It's so easy to sit at your desk firing out questions to colleagues on email, which inevitably don't get replied to straight away. But these days [since Havas moved its U.K. agencies under one roof], I'm being reminded how things worked pre-internet by walking across the floor and actually asking the question face to face. Not only do you get an immediate response, but you can ask follow-up questions and probably save a further half an hour of emails down the line."
Dan Archer, marketing director, 383
"Eat the frog: Tackle the bigger problems first rather than putting them off and letting them lag. [The latter] can make you less effective and ultimately create larger problems, such as leaving urgent tasks even more urgent and harder to solve."
Bianca Best, executive director, 360i
"I run five miles every day at some point, so I am always away from strip lighting and my work at some point each day. I collect my thoughts, reflect, reinvigorate and return to work more productive than before. I make it clear to my team, too, that I fully support a proper break during the day and exercising if they can. Also, meeting RASCIs [a framework for assigning responsibilities]: At 360i, we've introduced a mandate that every Outlook meeting invite must include the meeting objective and RASCI so everyone's role and contribution to the meeting is clear. Everyone knows why and what. It has hugely eliminated nonessential meeting attendance and driven far greater focus and productivity."
Nik Roope, executive creative direct and co-founder, Poke
"I go for a walk. I think things through much better when walking. No tech, just a non-chemically induced heart rate rise and enough visual distractions to skim off the ADD."