Bleacher Report's short documentary about a Cristiano Ronaldo sculptor points to its soccer ambitions
April 4, 2018 • 3 min read
A tale of redemption involving soccer star Cristiano Ronaldo and an amateur sculptor has turned into a hit for Bleacher Report.
On March 29, Bleacher Report released a 10-minute documentary called "The Ronaldo-Over," which tells the story of an amateur sculptor getting a second chance to create a bust of Ronaldo after his first attempt was met with social media ridicule. Produced by a team of 24 people from B/R Football, the documentary, which is accompanied by a 6,000-word article, profiles the sculptor, Emanuel Jorge da Silva Santos, who hails from the same hometown as Ronaldo. Redemption comes in the form of a new sculpture from Santos that more closely resembles the soccer star.
Since the story went live, the video has amassed more than 3.4 million video views across several Bleacher Report social accounts, including the main Bleacher Report channels on Facebook, YouTube and Twitter, as well as the Bleacher Report football channels on Facebook and Twitter, according to the publisher. On Bleacher Report's website and mobile app, "The Ronaldo-Over" has 716,000 video starts, the publisher said.
The accompanying article has captured 320,000 pageviews on Apple News and 204,000 pageviews on CNN.com. (CNN, like Bleacher Report, is owned by Turner.) The story has also been picked up by other outlets, including BBC News, as well as a retweet from actress Susan Sarandon, "which was probably the most obscure one of the day," said Lee Walker, global managing editor at Bleacher Report.
The Bleacher Report documentary and article are getting attention because of Santos' initial Ronaldo sculpture, which infamously did not look anything like the soccer star.
It sparked a wave of memes and jokes about the bust and Santos, including some by Bleacher Report itself:
Some of the all-time great Cristiano Ronaldo moments pic.twitter.com/57Tx9VhbUm

— B/R Football (@brfootball) March 29, 2017
The initial success of "The Ronaldo-Over" comes as Bleacher Report is expanding into more soccer content and coverage. The publisher's hit Instagram account, House of Highlights, for instance, is posting more soccer highlights and clips about players ranging from Ronaldo to Manchester United's Paul Pogba. (With parent company Turner also acquiring U.S. broadcast and streaming rights to the UEFA Champions League, soccer has become more important across the Turner Sports portfolio.)
"With Champions League coming to Turner and Bleacher Report later this year, we're going to do a lot more shorter-form storytelling around soccer," said Walker. "We want to immerse the audience in the experience of being a soccer fan."
The short documentary and story also works for Bleacher Report because it hits on the area between live sports and youth and social culture that Bleacher Report wants to own, Walker added. While it's great to have access to live sports and highlights, there's a ton of conversation happening about sports that is not tied directly to a specific game. The story of Ronaldo's bust, for instance, was covered by "Saturday Night Live" and other U.S. late-night shows.
"This goes way beyond who Real Madrid is playing," said Walker. "We could always talk about Ronaldo and how he scored another goal, but he has more than 120 million Instagram followers, and I'm sure many of those followers aren't going there to see his highlights."
As for Santos and his redemption, the new Ronaldo sculpture resides in Bleacher Report's U.K. office. Walker said the publisher has contacted Ronaldo's representatives to find a way to give the bust away to charity. "We won't be using it for financial gain," Walker said.
Photos courtesy of Bleacher Report
https://digiday.com/?p=282262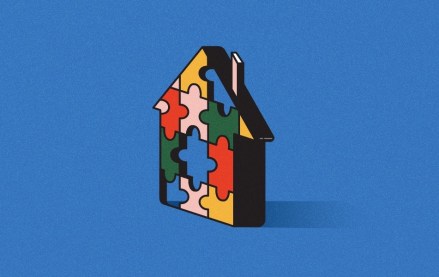 September 22, 2023 • 4 min read
Apartment Therapy's president Riva Syrop took the stage at the Digiday Publishing Summit to discuss the convergence of commerce and sponsorship revenue within its Small/Cool event.
September 22, 2023 • 4 min read
Media execs took stage at the Digiday Publishing Summit to discuss the growing importance of ROI in ad campaigns this year.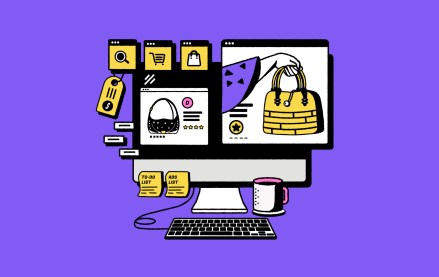 September 22, 2023 • 4 min read
CEO Satya Nadella said AI assistants will be as ubiquitous as PCs and will help users navigate across apps, operating systems and devices.