Bleacher Report's Howard Mittman: Better to be a 'need' publisher vs. 'feed'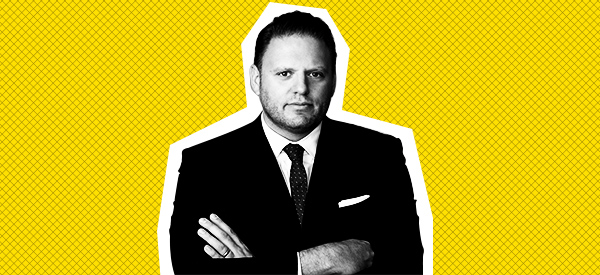 Subscribe: iTunes | Google Play | Stitcher
It's the year of loyalty for publishers, and as reverberations from Facebook's news feed change subside, only those that have created a need for their content will remain unfazed. At a Digiday Live Podcast event on Jan. 24, Bleacher Report CRO and CMO Howard Mittman said Facebook's community is waning, and all its changes aim to protect that owned and operated platform.
"Publishers are starting to remember — they shouldn't have forgotten — [Facebook is] not their O&O," Mittman said. "Back in 2013, Facebook was the best friend a publisher could have because they valued premium content, and that fit into their ecosystem of community and sharing. That changed over time, and it became volume-based. Facebook is taking a necessary step for their business that might not fit everybody else's business. It doesn't hurt us, but there are a lot of brands that are exposed right now."
Below are highlights from the conversation, edited for clarity.
Need vs. feed content
"The media world is broken into two distinct categories: need and feed. Need has higher engagement, shareability, passion. If I worked at Bloomberg, I'd be psyched about this moment. If you're into finance and you need to know what GE closed at, you're going to push aside the beeps, the blinks, the texts and get to exactly what that closing price was. It's a need, a deep-rooted passion, and it's timely. Sports is the same way. We have a horizontal vertical, and we get to tap into that content. A small percentage of content that we consume is need. Everything else is feed. Inside of feed, things you're happy to consume but you're not looking for it, you won't engage or spend time with it. The brands that have been subsisting off of feed versus focusing on premium content in need are having a reckoning."
Apps are 'everything'
"I view desktop the way those Madison Avenue luxury stores view their retail experiences. You have to be there, and it has to look good, but it's really a branding exercise. It's a small percentage of our overall business. The app is everything. It gives us control. We sit on top of a wealth of data. The app is the beating heart of the American sports fan. We own the social graph. We're getting really good at asking the right questions of data. It's 40 percent of our audience. The distributed web is not dead; the partnership models are not dead, but our app is a recognition of a different level of value."
Video requires constant evaluation
"Facebook Watch was a big opportunity in 2017 at launch. They have to figure out what it's going to be. Is it going to be Netflix or NBC? And then we would have to figure out where we fit into that ecosystem. We're re-evaluating video every day. You can't out-Hollywood Hollywood. We have a studio, but it's not a lot. We're more focused on creating content that meets the expectations of the user community and the story we're trying to tell. Sometimes that would be 30 minutes, 60 minutes or six seconds."
E-commerce shows promise
"The pivot to social monetization has been very successful for us. We're making sure we're crafting opportunities for consumers to engage and monetize through live experiences or e-commerce. It could be a nice revenue spike. The reality of some of that licensing business is you have to be willing to put your brand at risk. Those businesses also play intellectual property whack-a-mole. We own lots of IP. There are opportunities to do that, but a lot of examples I have seen are egregious and shady."