Bleacher Report's Sam Toles on building franchises that last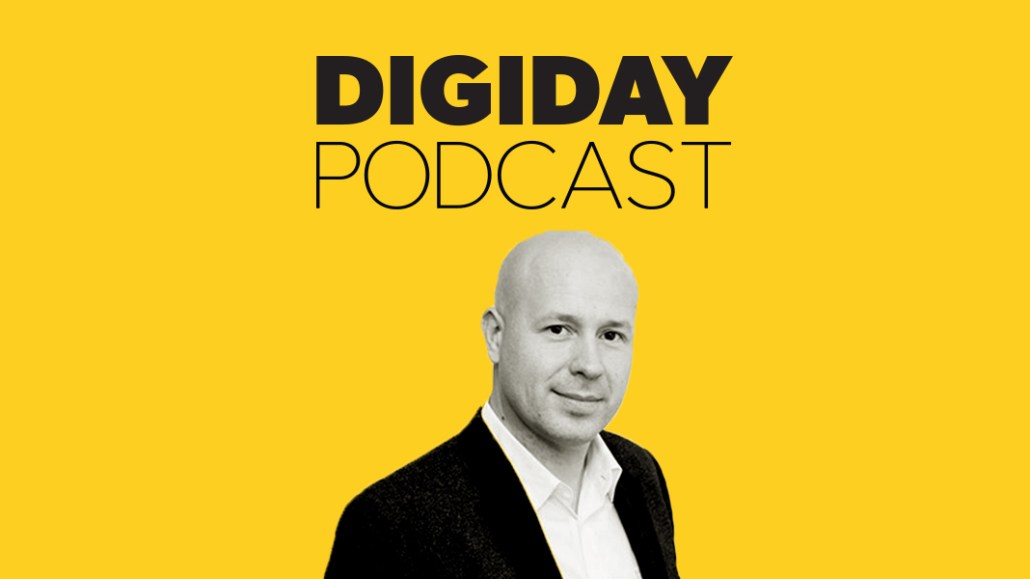 Subscribe: Apple Podcasts | Stitcher | Google Play | Spotify
Bleacher Report, home to Game of Zones and House of Highlights, is hunting for its next big franchises.
On a live edition of the Digiday Podcast, CCO Sam Toles said the company tested 67 concepts to find the next House of Highlights, its massively popular Instagram account focused on the NBA.
Toles oversees B/R's animated web shows "Game of Zones" and "The Champions," as well as longer video content including a documentary for CBS's Showtime.
Being owned by Turner (and thus AT&T) "gives us that enormous ceiling of opportunity," Toles said. "The way in which B/R can grow is boundless."
In this week's episode, Toles talks about B/R's various partnerships, the value of TikTok and why the company is all in on sports betting.
Here are a few highlights from the conversation that have been lightly edited for clarity.
Being omni-channel can still mean reaching one valuable consumer type
"We're talking to all kinds of platforms and all kinds of different lengths and storytelling types. It's not just about HBO or CNN or even a Netflix or Amazon. It's about making sure that B/R and our voice and our fans are reached across every touchpoint in media. Young people don't limit themselves to a cable bundle. They basically self-select where they consume content. So many of them are flipping between their favorite creator or influencer on YouTube, then zipping over to perhaps HBO or perhaps Netflix and then Disney+. They're moving through an ecosystem of their own choosing, much like the social feeds that they engage in."
A franchise has to have legs
"I believe that the greatest idea doesn't have to come from the A-list showrunner. Young people with the right sensibility can bring their ideas to the studio whenever they like. However, in order to make great IP, an idea must ultimately be developed, it must be formatted. You have to think about not what's just the first episode but what is the 51st episode or the 101st episode, and why do people stay engaged? So much of the conversations early was 'we can get Kevin Durant! He'll come do a thing!' That's great for episode 1. But what do we do on episode 57? The show itself has to have an essence and an excitement beyond just the guest for that show."
The TikTok opportunity
"Not monetizing is an issue, and we'll see where the platform goes. We know the Vine story: It came and it went. It's all the Wild West, obviously. But the thing I love about our TikTok audience is, we're a sport brand, and so much of the content we touch talks to men. TikTok is the reverse. Over 60% of our audience on TikTok is female, so they're getting exposure to the House of Highlights brand and sports culture — the things that matter to women consumers in a way that we aren't touching as much on YouTube or Instagram."
The pivot to gambling
"The first hurdle is 'let's make betting less scary and less something that only certainly participate it.' The lingo is confusing. Let's make it accessible. And the next step is how do we invite people in to actually participate in betting and take those first steps and make bets. And how do we tell stories around that? Who are the characters in Las Vegas that are the interesting Phil Iveys of the sports world?"
https://digiday.com/?p=360283