The ultimate challenge: Why Microsoft still believes in Bing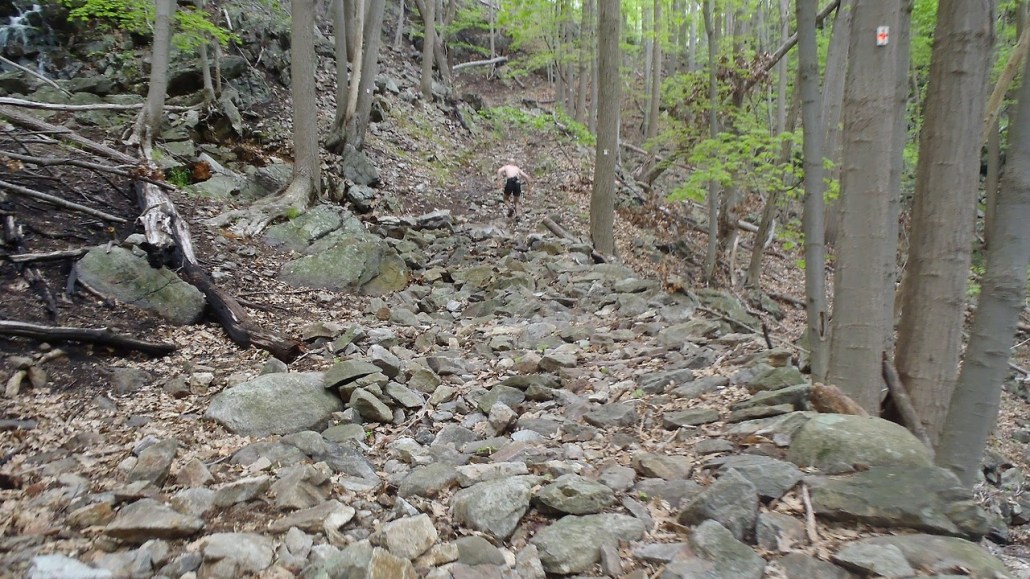 As director of search at Bing, Stefan Weitz is a realist."Getting people to come to Bing.com, it's a challenge," Weitz told Digiday. "Google is a verb."
Instead, Weitz takes comfort in a simple, undeniable fact: The digital world is shifting to mobile and maybe, just maybe, Bing can level the playing field.
One small victory: Amazon's new Fire smartphone, unveiled in June, will have Bing, not Google, as its default search engine, despite being built on Google's Android mobile operating system. Twitter chose to use Bing this June to translate tweets on the platform, making it just the second-largest social platform behind Facebook to integrate with Bing. Just this week, Microsoft began rolling out its personal assistant app Cortana, which uses Bing and Foursquare data for personalized mobile search. And this fall, Bing will be integrated into Apple's latest mobile operating system iOS 8 and OS X Yosemite, the operating system for Apple desktop and laptop computers.
None of these facts are likely to cause Google to quake in its boots, but for Weitz, they represent a congealing long-term strategy to "to meet customers where they are," regardless of the app or operating system.
Weitz's vision is to have Bing technology and data power a smattering of apps so as to "transcend the standard notion of standard search" in which a user inputs a query and is spat back a contextual-less list of information. He used the example of searching for a place to eat on his mobile phone. Now, a user receives OpenTable links to nearby restaurants, clicks on one of them, calls that restaurant to make a reservation and subsequently looks up directions. Bing-powered mobile search, in contrast, will one day be able to recognize which nearby restaurant best fits the user's taste, automatically reserves a table and immediately provides directions.
It's a fascinating idea, but one that will require lots of integrations before it can compete with Google's mobile footprint.
"Bing has better conversion rates and CPC rates, but the challenge has always been the volume. There just isn't enough, so it's easy to write them off," Charlotte Lim, search lead at media agency MEC, told Digiday.
Much of Google's mobile ad dominance stems from its position as the leading mobile operating system. Google's Android has 50 percent of the U.S. mobile operating system this year and is expected increase its share to 50.4 percent in 2015, according to eMarketer. IOS is expecting to see slight gains as well over this period of time — 40.5 percent to 41.2 percent — with Microsoft's Windows operating system expected to lose market share — 4.6 percent to 4.1 percent — keeping it a distant third.
This is why Bing's integration to Apple's iOS is so significant to some — by teaming up with the second-largest mobile operating system, Bing has a shot to start competing with Google on mobile. Weitz brushed this assertion aside, however, saying that iOS 8 was only a small portion of Bing's plans.
"Apple is a great partner, but I don't see that as tipping the balance between Google and Bing," he said.
For now, Bing isn't concentrating on catching up to Google in advertising, focusing instead on helping users accomplish tasks with the idea that success there will likely open up entirely new opportunities for advertisers. What exactly those opportunities would look like — Microsoft has been talking about the need of going beyond the "10 blue links" paradigm of search for many years now — Weitz wouldn't say.
The immediate focus then is getting Bing into more people's hands, be that via selling Windows phones or incorporating Bing into popular apps. That will solve the scale issue Lim referenced, at which point Bing can start thinking about challenging Google for ad dollars, and not just market share.
"Search on Facebook, iOS and Mac is all powered by Bing, in addition to Microsoft's own Windows 8 and Xbox platforms," Fahad Khan, CEO of ad tech company One Public, said. "The math is simple. Bing will have a lot more than 18 percent of market share in search in the future."
https://digiday.com/?p=83653